India is one of the world's most populous countries. Hundreds of significant bridges have been created using modern technology, and some British-made bridges still stand in India. Kolkata, India's oldest city Kolkata, was governed by the British, who built several magnificent bridges across the Hooghly and Ganga rivers during their rule.
Bandra-Wrli Sea Link
The Bandra-Wrli Sea Link, India's new and longest bridge, opened to the public in 2010 in Mumbai. The bridge has a total length of 5.6 kilometers and a cost of 1600 crores (about $280 million), carries four lanes of traffic in each direction. According to 2009 data, the bridge had average daily traffic of 37,500 people.
Coronation Bridge
The Teesta River Bridge, constructed between the green hills in the Darjeeling region of West Bengal, is one of the oldest bridges in the world, was opened in 1941 at a cost of 4 lakhs. The Coronation Bridge, popularly known as Bahgpool (tiger bridge) by locals, is a popular tourist destination for visitors.
Vidyasagar Setu
The Ganga River Bridge in Kolkata, West Bengal, was inaugurated in 1992 and currently carries over 85,000 vehicles each day. The entire length is approximately 822 meters, with three general-purpose lanes in each direction. It has a span of 457 meters and a width of 35 meters, making it India's longest cable-stayed bridge.
You May Like this:
Mahatma Gandhi Setu
The Mahatma Gandhi Setu, located in Patna, Bihar State, is a straight and one of the longest bridges in India with a length of 5.57 kilometers. The bridge carries four lanes of highway with a width of 25 meters and is erected over the Ganga River.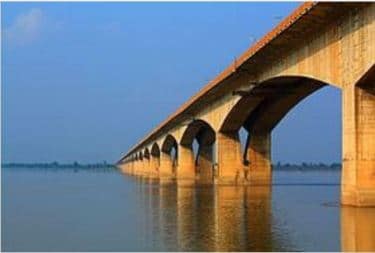 Godavari Arch Bridge
The single-lane railway bridge built over the Godavari River in Rajahmundry, Andhra Pradesh, was inaugurated in 1997. The bridge is 2.7 kilometers long and has 28 twin arches owned by Indian Railway. Bowstring Girder's bridge design is one of Asia's longest concrete arch bridges.
Howrah Bridge
The Howrah Bridge, which connects Howrah with Kolkata in West Bengal, was built over the Hooghly River in 1942 and carries 8 lanes of Stand Road. It is the world's sixth-longest cantilever bridge with a hanging span. The Howrah Bridge is a well-known sign of Kolkata. It has a total length of 705 meters, with a width of 71 feet and a height of 82 meters.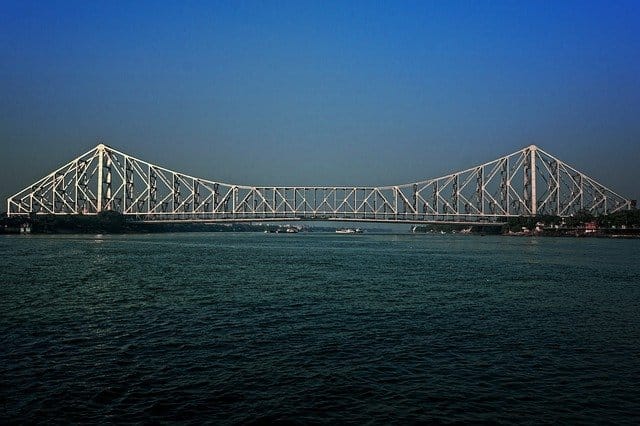 Nivedita Setu
It's an 880-meter-long cable-stayed bridge erected across the Hooghly River in Kolkata in 2007, with seven spans and a width of 29 meters, and designed to transport 48,000 cars per day. The Nivedita Setu is being built to replace the Vivekananda Setu, which is located about 50 meters downstream of the still-weak Vivekananda Setu.
Vivekananda Setu
This bridge was built over the Hooghly River in West Bengal, the bridge connects Bally and Dakshineswar and was built in 1931. It is currently unsafe to use as it has become weak and difficult to repair. The Vivekananda Bridge is an 880-meter-long bridge that carries both rail and vehicle traffic.
Chenab Bridge
The Chenab Bridge is the arch rail bridge, the construction of the bridge was recently completed. It has 17 spans and a total length of 1,263 meters; the bridge is 359 meters above the sea and will be the world's tallest rail bridge.
Jubilee Bridge
The Jubilee Bridge, built over the Hooghly River and connecting Naihati and Bandel, is one of India's oldest bridges, was opened to traffic in 1887. The Jubilee Bridge is a steel arch bridge that is still in use today.