Climate change is nothing new, indeed, our blue planet is in a constant state of change, as is our solar system and indeed the entire universe. If you take a look at the history of our planet, you will find that the climate changes in cycles, and according to scientists, the planet is warming up; Just how much of this global warming is due to human activity is debatable.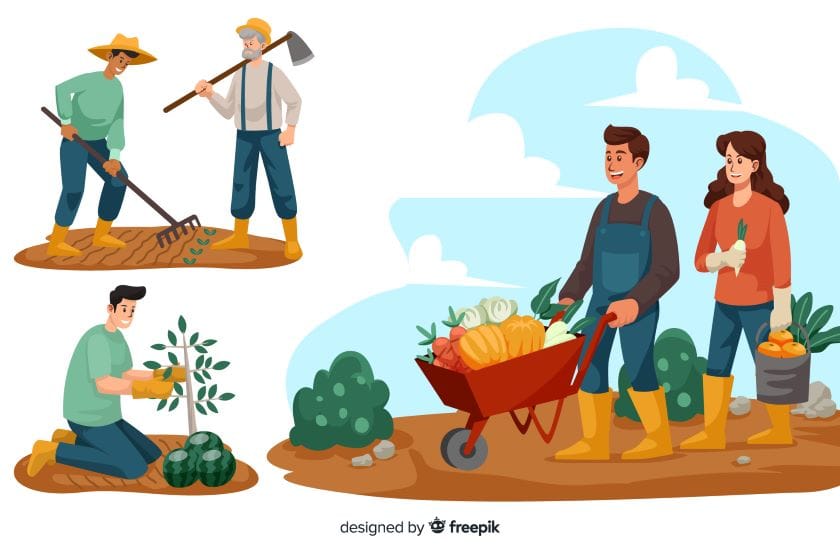 Global Warming
The fact that global warming is happening cannot be denied, and this presents challenges to the agriculture sector, particularly here in Australia. In this short article, we delve into some of the issues that Australian farmers are having to deal with and ways they can be resolved.
Less rainfall: If we look at NSW, which is the garden state of Australia, there is definitely a trend for less rainfall, which obviously presents problems for farmers. The digging of wells is often the best solution, while extensive piping and pumping can deliver water; Many small farms use tractor trailers to fill up with water, which is then sprayed on crops. Winter and Spring are the seasons when rainfall is less than it normally is, and farmers do what it takes to ensure their crops have water. If you look inside a typical farm machinery shed in Australia, you will probably see an array of equipment to transport and deliver water.
Animal stress: Warmer temperatures have a negative impact on the health of livestock, while farmers take active measures to ensure that their animals are always hydrated. Less rainfall also has an impact on grazing, and farmers might have to move livestock more often to ensure good grazing.
Resource allocation: Most farmers are part of a local group, and small farms usually pool their resources when it comes to equipment; They do meet regularly to decide which farming equipment to invest in, and by sharing these assets, they can enjoy a wider selection of machinery. Forming a collective offers small farmholders many benefits; they can borrow drones and farming machinery whenever it is required. This is how Israeli farmers operate, which means they have access to a diverse range of farming equipment and machinery that would otherwise be out of their reach.
Non-resilient crops: It might surprise you to learn that the Australian Department of Agriculture has ongoing projects to develop crop strains to better cope with climate change, and with some degree of success, we are happy to report. These new strains are distributed to farmers in a bid to create hardy strains that require less water. If you are thinking of growing asparagus, click here for the top-producing countries in the world.
Seasonal drought: This has long been a major enemy of farmers worldwide, and with shifting global weather patterns, droughts can be difficult to predict. The NSW government provides accurate data to farmers to help them plan for drought conditions, which is a valuable tool that gives farmers a heads-up regarding drought periods. Long-term solutions are also being explored, with water pipelines covering a vast distance in an effort to ease the drought burden on farmers. Large pumps are permanently located to deliver much-needed water. No one really knows for sure how the future climate will be, but we can still take proactive steps to handle whatever Mother Nature brings.
Disease: Of course, there is a constant risk of disease, whether with livestock or crops, and new viruses can spread quickly; Quarantine is the answer for livestock-related disease, and the Australian government acts quickly to prevent the spread. Scientists are constantly testing blood samples to look for pathogens that might affect livestock, and vets around the country are kept informed of any infectious breakout. There are crisis plans that can be activated at a moment's notice, and ensure that any outbreak is securely contained. There have been some intense drills to ensure that a real-life scenario can be effectively dealt with.
With the help of the Department of Agriculture, Australian farmers are ready to face the many challenges that climate change brings. The future of Australian agriculture looks good, as new technology enters the arena, and with a forward-thinking government, we feel confident that the many obstacles facing the farming sector can be overcome.
Technology to tackle climate change
We do have cutting-edge technology to aid in the constant battle against climate change, and as we develop this technology, we expect to see more powerful technology that helps farmers deal with the many challenges that we are all facing.
If you would like to learn more about climate change and how it impacts agriculture in Australia, the web hosts a lot of free resources.