Tamil Actor – Kamal Hassan Movies list
Kamal Hassan is an Actor mainly works for Tamil Film Industry and acted in Malayalam, Hindi, Kannada and Telugu Language Movies. Kamal Hassan is born on 7 November 1954 in Paramkudi in Chennai, Tamil Nadu State and presently residing in Chennai City. He is also Engaged his career as Producer, Director, Screenwriter, Dialogues, Playback Singer, and Lyricist. He started his film career in 1959 as a Child artist in the film 'Kalathur Kannamma'. He is the very senior and legendary actor in Tamil Film Industry and became the identical elite Indian actors to have finished 50 years in Cinema, and honored from many Awards. Kamal Hassan experiences worked in over 200 films including other main film industries of India. The Below Movies List Starting from his Recent to Old Movies.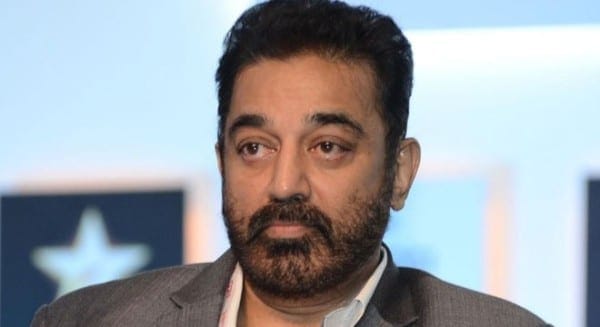 The Following List of Kamal Hassan Movies listed below as Child Artist, Main Role, and Special Appearance, and his Upcoming Movies.
Name of the Film
Role in the Film
Year
Language
Vishwaroopam
Vishwanath
2012
Tamil, Hindi
Manmadan Ambu
Major Raja Mannar
2010
Tamil
Four Friends
Himself
2010
Malayalam
Unnaipol Oruvan
Common man
2009
Tamil
Eenadu
Common man
2009
Telugu
Dasavathaaram
Vincent Poovaragan,Christian Fletcher,Govindarajan Ramaswamy,George W. Bush,

Balram Naidu,

Rangaraja Nambi,

Krishnaveni,

Kalifullah Khan,

Shinghen Narahashi,

Avtaar Singh
2008
Tamil, Hindi
Vettaiyaadu Vilaiyaadu
Raghavan
2006
Tamil
Rama Shama Bama
Shyam
2005
Kannada
Mumbai Xpress
Avinash
2005
Hindi
Mumbai Express
Avinash
2005
Tamil
Vasool Raja MBBS
Rajaraman Venkatramanan
2004
Tamil
Virumaandi
Virumaandi
2004
Tamil
Nala Damayanthi
Himself
2003
Tamil
Anbe Sivam
Nalla Sivam
2003
Tamil
Panchathantiram
Ramachandra Murthy
2002
Tamil
Pammal K. Sambandam
Pammal Kalyanam Sambandam
2002
Tamil
Parthale Paravasam
Himself
2001
Tamil
Aalavandhan
Vijay Kumar, Nandhu Kumar
2001
Tamil
Thenali
Thenali Soman
2000
Tamil
Hey Ram
Saket Ram
2000
Tamil/Hindi
Kaathala Kaathala
Ramalingham
1998
Tamil
Chachi 420
Jaiprakash Paswan, Lakshmi Godbhole
1998
Hindi
Ladies Only
Dead body
1997
Hindi
Avvai Shanmugi
Pandiyan, Avvai Shanmugi
1996
Tamil
Indian
Senapathy (Indian), Chandrabose (Chandru)
1996
Tamil
Kuruthipunal
Adhi Narayanan
1995
Tamil
Subha Sankalpam
Dasu
1995
Telugu
Sathi Leelavathi
Shakthivel
1995
Tamil
Nammavar
Selvam
1994
Tamil
Duet
Himself
1994
Tamil
Magalir Mattum
Kamal Haasan
1994
Tamil
Mahanadhi
Krishnaswamy
1994
Tamil
Kalaignan
Indrajeet
1993
Tamil
Maharasan
Maharasan
1993
Tamil
Thevar Magan
Shakthivelu Thevar
1992
Tamil
Singaravelan
Velan
1992
Tamil
Guna
Guna
1991
Tamil
Michael Madana Kama Rajan
Michael, Madhan, Kameshwaran, Rajan
1990
Tamil
My Dear Marthandan
Kamal Haasan
1990
Tamil
Indrudu Chandrudu
Indrudu, Chandrudu
1989
Telugu
1989
Chanakyan
Johnson
1989
Malayalam
Vijethalu
Vetrivel
1989
Telugu
Apoorva Sagodharargal
Sedhupathy,
1989
Tamil
Unnal Mudiyum Thambi
Udhayamoorthy
1988
Tamil
Soora Samhaaram
A. V. Pandiyan
1988
Tamil
Daisy
James
1988
Malayalam
Sathya
Sathyamurthy
1988
Tamil
Kadamai Kanniyam Kattupaadu
Kamal Haasan
1987
Tamil
Pushpaka Vimana(The Love Chariot)
Pushpak
1987
Kannada (Silent)
Nayagan
Velu Nayagan
1987
Tamil
Vetri Vizha
Vetrivel
1987
Tamil
Per Sollum Pillai
Ramu
1987
Tamil
Andarikante Ghanudu
1987
Telugu
Viratham
1987
Malayalam
Kadhal Parisu
Mohan
1987
Tamil
December Pookal
Kamal Haasan
1986
Tamil
Punnagai Mannan
Sethu, Chaplin Chellappa
1986
Tamil
Oka Radha Iddaru Krishnulu
1986
Telugu
Vikram
Vikram
1986
Tamil
Naanum Oru Thozhilali
1986
Tamil
Swathi Muthyam
Sivayya
1986
Telugu
Manakanakku
Kamal Haasan
1986
Tamil
Dekha Pyar Tumhara
1985
Hindi
Japanil Kalyanaraman
Kalyanam, Raman
1985
Tamil
Mangamma Sabadham
Ashok
1985
Tamil
Geraftaar
Kishan Kumar Khanna
1985
Hindi
Saagar
Raja
1985
Hindi
Uyarndha Ullam
1985
Tamil
Andha Oru Nimidam
1985
Tamil
Kaakki Sattai
Murali
1985
Tamil
Oru Kaidhiyin Diary
David
1984
Tamil
Karishma
Sunny
1984
Hindi
Enakkul Oruvan
Madhan
1984
Tamil
Raaj Tilak
Suraj
1984
Hindi
Yaadgar
1984
Hindi
Ek Nai Paheli
Sandeep
1984
Hindi
Yeh Desh
Mathur
1984
Hindi
Thoongadhey Thambi Thoongadhey
Gopi, Vinod
1983
Tamil
Benkiyalli Aralida Hoovu
1983
Kannada
Poikkal Kudhirai
Kamal Haasan
1983
Tamil
Sadma
Somu
1983
Hindi
Sagara Sangamam
Balakrishna
1983
Telugu
Sattam
Raja
1983
Tamil
Uruvangal Maralam
Kamal Haasan
1983
Tamil
Zara Si Zindagi
Raja
1983
Hindi
Agni Sakshi
Kamal Haasan
1982
Tamil
Pagadai Panirendu
1982
Tamil
Maattuvin Chattangale
1982
Malayalam
Yeh To Kamaal Ho Gaya
Ratan Chander, Ajay Saxena
1982
Hindi
Rani Theni
Kamal Haasan
1982
Tamil
Sagalakala Vallavan
Velu
1982
Tamil
Sanam Teri Kasam
Sunil Sharma
1982
Hindi
Simla Special
Gopu
1982
Tamil
Ezham Rathiri
1982
Malayalam
Moondram Pirai
Srinivasan
1982
Tamil
Naandri, Meendum Varuga
Kamal Haasan
1982
Tamil
Andhi Veyilile Ponnu
1982
Malayalam
Andhagudu
1982
Telugu
Vazhvey Maayam
Raja
1982
Tamil
Ellam Inbamayyam
1981
Tamil
Tick! Tick! Tick!
Dilip
1981
Tamil
Sankarlal
1981
Tamil
Savaal
P. P. Raja
1981
Tamil
Kadal Meengal
1981
Tamil
Ek Duuje Ke Liye
Vasudeva
1981
Hindi
Raja Paarvai
Raghu
1981
Tamil
Ram Lakshman
Ram
1981
Tamil
Meendum Kokila
Manian
1981
Tamil
Aakali Rajyam
1981
Telugu
Thillu Mullu
Charu Haasan
1981
Tamil
Natchathiram
Kamal Haasan
1980
Tamil
Maria, My Darling
1980
Kannada
Saranam Ayyappa
1980
Tamil
Maria, My Darling
1980
Tamil
Varumayin Niram Sigappu
Rangan
1980
Tamil
Guru
Guru
1980
Tamil
Ullasa Paravaigal
1980
Tamil
Azhiyadha Kolangal
1979
Tamil
Neela Malargal
1979
Tamil
Mangala Vaathiyam
1979
Tamil
Guppedu Manasu
1979
Telugu
Pasi
1979
Tamil
Kalyanaraman
Kalyanam, Raman
1979
Tamil
Nool Veli
1979
Tamil
Idi Katha Kaadu
1979
Telugu
Allaudinaum Arputha Vilakkum
Alauddin
1979
Tamil
Andhamaina Anubhavam
Chandru
1979
Telugu
Ninaithale Inikkum
Chandru
1979
Tamil
Thaayillamal Naan Illai
Raja
1979
Tamil
Allauddinum Albhutha Vilakkum
Alauddin
1979
Malayalam
Neeya
1979
Tamil
Sigappukkal Mookkuthi
1979
Tamil
Sommokadidhi Sokkadidhi
Rangadu/Shekar
1979
Telugu
Amara Prema
1979
Telugu
Yaetta
Ramu
1978
Malayalam
Thappu Thalangal
1978
Tamil
Manidharil Ithanai Nirangala
1978
Tamil
Sigappu Rojakal
Dileep
1978
Tamil
Aval Appadithan
Arun
1978
Tamil
Vayanadhan Thamban
1978
Malayalam
Thappida Thala
1978
Kannada
Vayasu Pilichindi
1978
Telugu
Sattam En Kaiyil
1978
Tamil
Ilamai Oonjaladukirathu
Prabhu
1978
Tamil
Maro Charitra
Balu
1978
Telugu
Anumodhanam
1978
Malayalam
Kathirunna Nimiksham
1978
Malayalam
Madanolsavam
Raju
1978
Malayalam
Sakka Podu Podu Raja
1978
Tamil
Nizhal Nijamagiradhu
Sanjeevi
1978
Tamil
Aadhya Paadham
1977
Malayalam
Satyavan Savithri
Sathyavan
1977
Malayalam
Kokila
1977
Kannada
Naam Pirandha Mann
1977
Tamil
Aanandham Paramaanandham
1977
Malayalam
Aadu Puli Aattam
Kamal
1977
Tamil
16 Vayathinile
Chappani
1977
Tamil
Oor Magal Marikkumo
1977
Malayalam
Nirakudum
1977
Malayalam
Ashta Maangalyam
1977
Malayalam
Kabita
Gopal
1977
Bengali
Unnai Suttrum Ulagam
1977
Tamil
Sridevi
1977
Malayalam
Madhura Sopnam
1977
Malayalam
Avargal
Janardan/Johnny
1977
Tamil
Ashirvadam
1977
Malayalam
Siva Thandavum
1977
Malayalam
Uyarndhavargal
1977
Tamil
Aaina
Prem Kapoor
1977
Hindi
Lalitha
1976
Tamil
Mogam Muppadhu Varusham
1976
Tamil
Moondru Mudichu
Balaji
1976
Tamil
Nee Ente Lahari
1976
Malayalam
Ponni
1976
Malayalam
Idhaya Malar
1976
Tamil
Kumaara Vijayam
1976
Tamil
Kuttavum Sikshayum
1976
Malayalam
Unarchigal
Selvam
1976
Tamil
Oru Oodhappu Kan Simittugiradhu
1976
Tamil
Sathiyam
1976
Tamil
Aruthu
1976
Malayalam
Swimming Pool
1976
Malayalam
Samassiya
1976
Malayalam
Anthuleni Katha
Arun
1976
Telugu
Manmadha Leelai
Madhu
1976
Tamil
Agni Pushpam
1976
Malayalam
Appooppan
1976
Malayalam
Andharangam
1975
Tamil
Raasaleela
1975
Malayalam
Mattoru Seetha
1975
Malayalam
Thiruvonam
1975
Malayalam
Apoorva Raagangal
Prasanna
1975
Tamil
Maalai Sooda Vaa
1975
Tamil
Gnan Ninne Premikkunnu
1975
Malayalam
Pattikkaattu Raja
1975
Tamil
Thangathile Vairam
1975
Tamil
Melnaattu Marumagal
Raja
1975
Tamil
Then Sindhudhe Vaanam
1975
Tamil
Aayirathil Oruthi
1975
Tamil
Pattampoochi
1975
Tamil
Cinema Paithiyam
Natarajan
1975
Tamil
Panathukkaga
1974
Tamil
Aval Oru Thodar Kathai
Prasad
1974
Tamil
Vishnu Vijayam
1974
Malayalam
Anbu Thangai
1974
Tamil
Kanyakumari
1974
Malayalam
Naan Avanillai
1974
Tamil
Gumasthavin Magal
Zamindar
1974
Tamil
Paruva Kaalam
1974
Tamil
Sollathaan Ninaikkiren
Kamal
1973
Tamil
Arangetram
Thiagu
1973
Tamil
Kanna Nalama
1972
Tamil
Kurathi Magan
Hero's Friend
1972
Tamil
Annai Velankanni
Jesus Christ
1971
Tamil
Nootrukku Nooru
1971
Tamil
Maanavan
1970
Tamil
Anandha Jodhi
1963
Tamil
Vaanampadi
1963
Tamil
Kannum Karalum
1962
Malayalam
Paadha Kannikkai
1962
Tamil
Paarthal Pasi Theerum
Babu, Kumar
1962
Tamil
Kalathur Kannamma
Selvam
1959
Tamil