Punith Rajkumar is one of the most popular and highest-paid actors in Kannada cinema (also called Sandalwood, or Chandanavana). He is the son of a famous actor, Dr. Rajkumar. Punith Rajkumar is also a playback singer and television presenter. He was born in 1975 and lived in Bengaluru, Karnataka. He started his acting career as a child artist in 'Premada Kanike' in 1976.
Punith's first lead role was in a movie called 'Appu' which was released in 2002. Punith's films are commercially successful, including "Vamishi" (2008), "Jackie" (2010), 'Hudugaru' (2011), and "Anna Bond" (2012). The list includes Punith Rajkumar films in Kannada cinema, which include roles as child artists, cameo appearances, and lead roles. His final film, James, was released on March 17, 2022.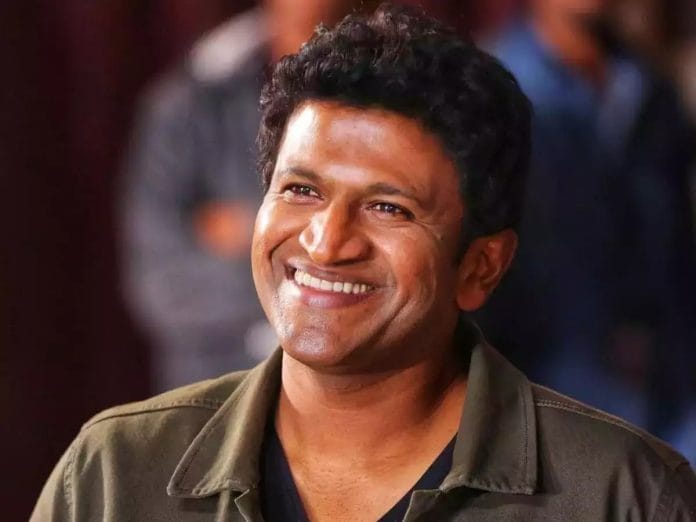 At the age of 46, he passed away on his way to the hospital on October 29, 2021. Cardiac arrest was determined to be the cause of his death.
| Title | Year | Role | Director |
| --- | --- | --- | --- |
| Premada Kanike | 1976 | An infant | V. Somashekar |
| Sanaadi Appanna | 1977 | Young Ashok | Vijay |
| Thayige Thakka Maga | 1978 |   | V. Somashekar |
| Vasantha Geetha | 1980 | Shyaam | Dorai-Bhagavan |
| Bhoomige Banda Bhagavantha | 1981 | Krishna | Ravee |
| Bhagyavantha | 1981 | Krishna | B. S. Ranga |
| Hosa Belaku | 1982 | Puttu | Dorai-Bhagavan |
| Chalisuva Modagalu | 1982 | Ramu | Singeetham Srinivasa Rao |
| Bhakta Prahlada | 1983 | Prahlada | Vijay |
| Eradu Nakshatragalu | 1983 | Raja | Singeetham Srinivasa Rao |
| Yarivanu | 1984 | Shyam | Dorai-Bhagavan |
| Bettada Hoovu | 1985 | Ramu | N. Lakshminarayan |
| Shiva Mecchida Kannappa | 1988 | Young Kannappa | Vijay |
| Parashuram | 1989 | Appu | V. Somashekar |
| Appu | 2002 | Appu | Puri Jagannadh |
| Abhi | 2003 | Abhi | Dinesh Babu |
| Veera Kannadiga | 2004 | Munna | Meher Ramesh |
| Maurya | 2004 | Manu | S. Narayan |
| Aakash | 2005 | Aakash | Mahesh Babu |
| Namma Basava | 2005 | Basava | Veera Shankar |
| Ajay | 2006 | Ajay | Meher Ramesh |
| Arasu | 2006 | Shivaraj Aras | Mahesh Babu |
| Milana | 2007 | Aakash | Prakash |
| Bindaas | 2008 | Shivu | D. Rajendra Babu |
| Vamshi | 2008 | Vamshi | Prakash |
| Raaj - The Showman | 2009 | Muthuraj | Prem |
| Raam | 2009 | Raam | K. Madesh |
| Prithvi | 2010 | Prithvi Kumar | Jacob Varghese |
| Jackie | 2010 | Janakirama alias Jackie | Duniya Soori |
| Hudugaru | 2011 | Prabhu | K. Madesh |
| Paramathma | 2011 | Param | Yogaraj Bhat |
| Anna Bond | 2012 | Bond Ravi | Yogaraj Bhat |
| Yaare Koogadali | 2012 | Kumara | Samuthirakani |
| Ninnindale | 2014 | Vicky Venkatesh | Jayanth C. Paranjee |
| Power | 2014 | Bharath Kumar IPS | K. Madesh |
| Mythri | 2015 | Himself | B. M. Giriraj |
| Rana Vikrama | 2015 | Vikram Kumar | Pawan Wadeyar |
| Chakravyuha | 2016 | Lohith | M. Sarvanan |
| Doddmane Hudga | 2016 | Surya | Duniya Soori |
| Rajakumara | 2017 | Siddharth | Santhosh Ananddram |
| Anjani Putra | 2017 | Viraj | A. Harsha |
| Humble Politician Nograj | 2018 | Cameo appearance | Saad Khan |
| Natasaarvabhowma | 2019 | Gagan Dixit | Pavan Wadeyar |
| Padde Huli | 2019 | Cameo appearance | Guru Deshpande |
| Mayabazar 2016 | 2020 | Cameo appearance | Radhakrishna Reddy |
| Yuvarathnaa | 2021 | Yuvaraj | |
| James | 2022 | Santhosh Kumar | Chethan Kumar |