Malaysia is a country in Southeast Asia that is well-known for its beaches and lush rainforests. The terrain and strong rain combined to create beautiful cascades. Because it is located in the equatorial area, it has a tropical rainforest environment all year. There are several waterfalls in the rain forest, and most of them are accessible and frequented by thousands of visitors.
1. Chelik Waterfalls
It is a high and vertical waterfall in Perak State's rain forest that takes 45 minutes to reach. It is hidden by lush green forest and is only seen at the end of the trip.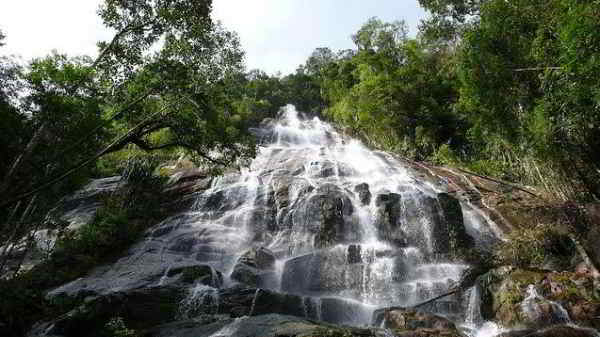 Location: Off the Simpang Pulai to Kg Raja road, Perak
Water Source: Stream
Accessibility: Trekking
Height: 984 ft (300 m)
2. Kinjang Waterfalls
It is the well-known Tall cascades and vertical fall, which can be viewed clearly from the N S Highway. It is visible from the road, and you should park at the far end of the road to prevent being disturbed by other vehicles.
Location: Near Chenderiang, Tapah, Perak
Water Source: Stream
Accessibility: Easy
Height: 900 ft (274 m)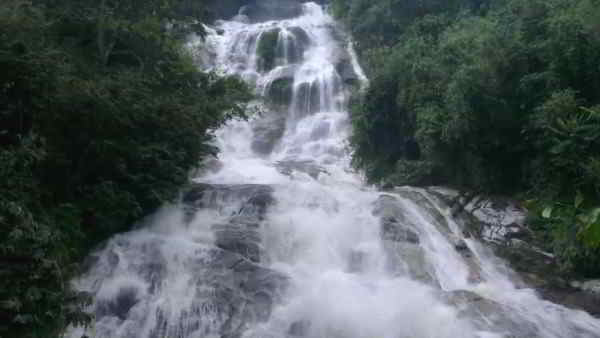 3. Jelawang Waterfalls
Jelawang Falls, also known as Stong Falls, is a multi falls and vertical cascade that can be viewed from the roadside in Dabong and is an excellent location for walking and camping.
Location: Dabong, Kelantan
Water Source: River
Accessibility: Trekking, difficult
Height: 820 ft (250 m)

4. Jerangkang Falls
A vertical drop with numerous tears, the ideal walking and camping spot where tourists may swim and enjoy the natural surroundings. This waterfall is accessible via the KL-Kuantan highway.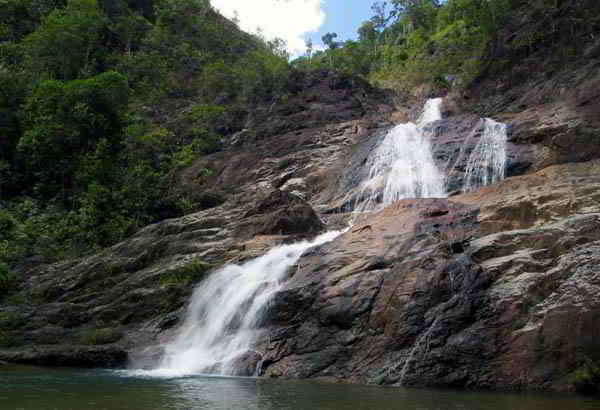 Location: Kampung Paya Bungor, Pahang
Water Source: River
Accessibility: Trekking, Difficult
Height: 738 ft (225 m)
5. Cemerong Falls
It is a vertical kind of waterfall that is located in a rural location and requires a hike to reach there. There are numerous bathing pools, and it is the perfect place for a picnic and enjoying nature, as well as camping.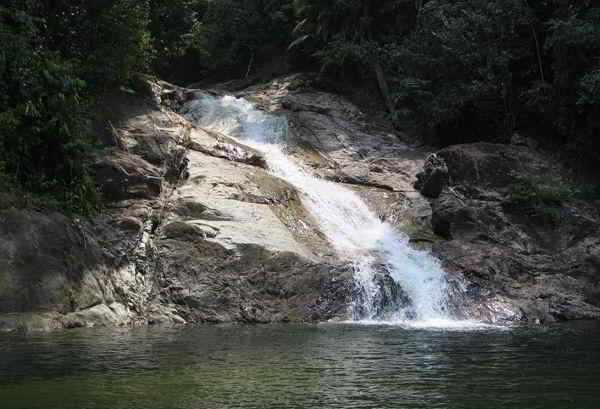 Location: 32 km from the Inner Highway Kuantan-K, Terengganu
Water Source: River
Accessibility: Recreation Park, Easy
Height: 700 ft (213 m)

6. Seminyang falls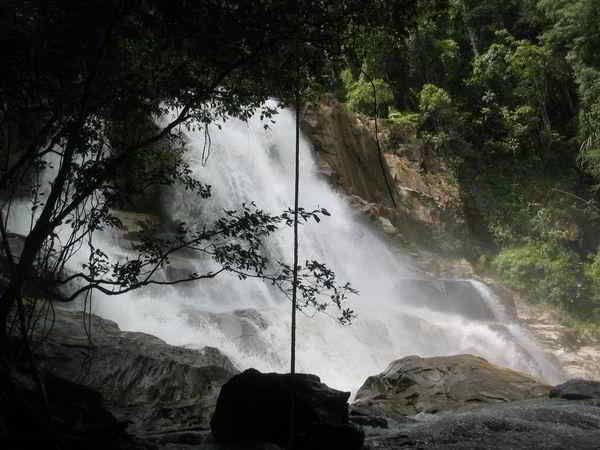 Location: 12 km from Karak, on the road to Kuala Pilah, Pahang
Water Source: River
Accessibility: Trekking, Difficult
Height: 656 ft (200 m)

7. Berembun Falls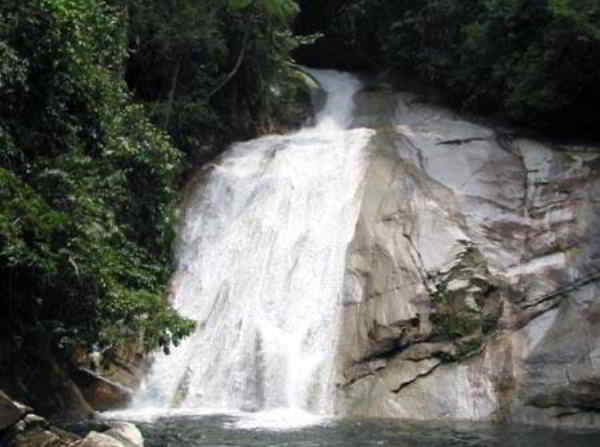 Location: 13 km from Kg Klau on the slopes of G. Benom, Pahang
Water Source: River
Accessibility: Trekking, Difficult
Activities: Swimming, Trekking, Camping
Height: 594 ft (181 m)

8. Langanan Waterfall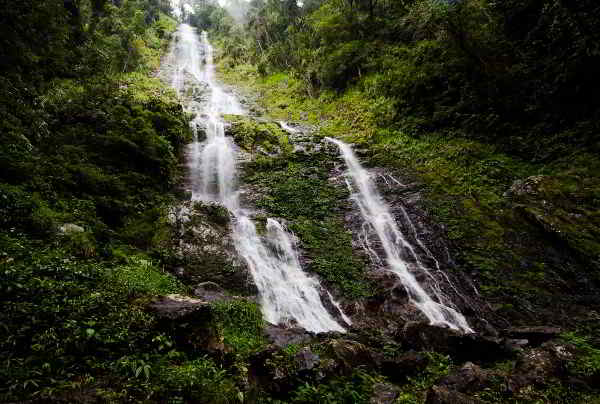 Location: northern Borneo, Sabah
Water Source: River
Type: Rapids, Single fall
Height: 394 ft (120 m)
9. Kijang fall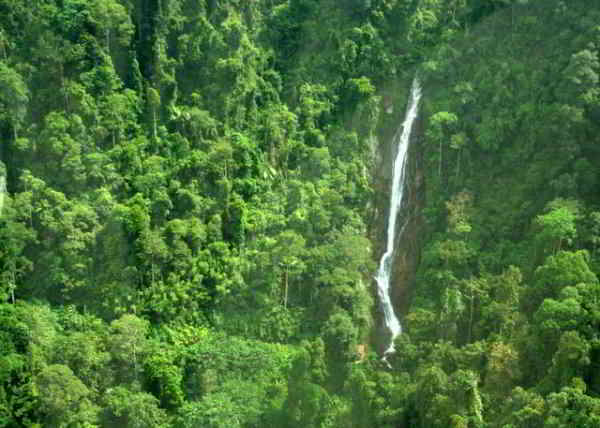 Location: Near Kg Esok, Negeri Sembilan
Water Source: Stream
Accessibility: Trekking, Moderate
Activities: Trekking, Camping
Height: 380 ft (116 m)

10. Chamang, Air Terjun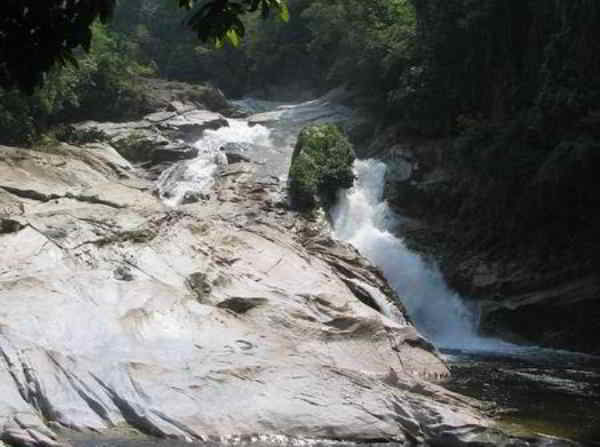 Location: Near Bentong, Pahang
Water Source: River
Type: Rapids, Single fall
Activities: Picnic, Swimming
Height: 328 ft (100 m)