In the modern, technologically advanced world, corporations have to deal with massive volumes of data regularly. A challenge that business experts face is processing the data timely and accurately. The application of OCR technology can facilitate corporations by transforming printed or handwritten documents into digital formats. This way, users can easily edit, search, and share the data. 
The following article clearly defines OCR and discusses its top 5 benefits for present-day corporations.
Defining OCR Technology
Optical character recognition (OCR) solutions comprise the use of software and hardware to transform printed or handwritten user records into machine-readable formats. The software screens the records, examines the images, and converts the data into digital formats. AI-driven OCR can easily process multiple document types, such as invoices, receipts, forms, and legal contracts.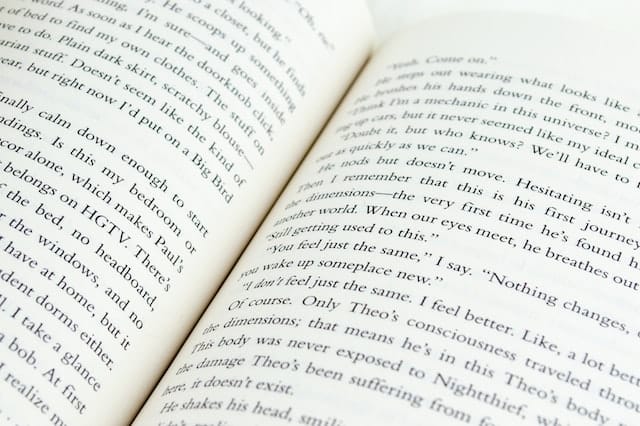 Market Potential of OCR Technology
Optical Character Recognition (OCR) systems have been quickly adopted by various enterprises because they can process large volumes of data. The market potential of OCR systems is broad. According to Research and Markets, the global OCR solution market will reach a financial worth of around 32.90 billion dollars by 2030, showing a CAGR of 14.8% from 2023 to 2030. 
Key Factors Behind the Growth of the OCR Industry
A major factor that plays a vital role in the development of the OCR sector is the growing need for automation in modern-day industries. This reduces the risk of errors in the final output while boosting efficiency. Industries such as healthcare, finance, and retail can easily process large volumes of user data. Keeping in view the changing market trends and customer preferences, the demand for OCR technology will grow in the market.
Another interesting factor that is contributing to the exponential growth of the market is the increasing adoption of Artificial Intelligence and Machine Learning (AI & ML) technologies. During the COVID-19 era, businesses increasingly adopted the use of OCR technology. At that time, remote work became the new normal. With this continued trend in the modern world, various businesses are looking for ways to streamline their business operations and increase efficiency. The application of OCR systems can help businesses reduce costs and waste. 
With cloud-based technologies, OCR systems are getting cheaper and easier for businesses of all sizes to use. The introduction of advanced OCR technologies, such as mobile OCR, will further contribute to the growth of the sector. 
The OCR market has massive growth potential because of a growing need for automation, the popularity of AI & ML technologies, and increasing accessibility. Even so, businesses in the modern world that use OCR technology can easily gain a competitive edge. This way, users can streamline business operations, minimise errors and extract valuable insights from data. 
Top 5 Benefits of OCR Technology
1. Saving Time
The implementation of OCR technology can help businesses save time by automating manual procedures. Through OCR, corporations can forgo spending long hours on mundane data entry tasks. OCR solutions can quickly and easily pull data from user records and turn it into digital formats. This way, businesses can easily streamline their daily operations, while reducing time consumption. 
2. Improving Accuracy Rates
OCR technologies are more accurate and reduce errors in the final output that happen due to manual data entry. OCR can easily process and interpret information with unbeatable accuracy. This ensures that business experts have access to reliable data. In this way, business professionals can make informed decisions and contribute to the success of the concerned companies. 
3. Ensuring Cost-Effectiveness
OCR technologies are a cost-effective solution for enterprises that have to process large volumes of data regularly. Through the automation of data entry tasks, enterprises can easily reduce their expenditures and improve efficiency. This results in considerable savings in company resources and takes the company to new heights of success. 
4. Providing Easy Searchability & Retrieval of Data
Optical Character Recognition (OCR) solutions make it convenient for businesses to search and retrieve data from user records. After transforming records into digital formats, customers can easily search and index them. This way, business experts can easily search for the information that they need. In this way, sectors that deal with large volumes of data can deal with information effectively.
5. Facilitating Compliance
OR solutions can facilitate businesses' compliance with the latest regulatory obligations and maintain high accuracy. By turning records into digital layouts, businesses can easily create a database that can be searched and accessed quickly. This way, business experts can easily maintain accurate records and facilitate compliance with the latest KYC & AML standards. 
Concluding Thoughts
The application of OCR systems has a wide range of benefits for modern-day corporations. By leveraging OCR recognition, businesses can easily streamline their workflow, reduce company expenditures, and help experts make better decisions. With more and more businesses going digital, OCR technology will continue to be a key part of their growth.
Collaborating with a competent vendor can help businesses apply a GDPR & PCI DSS-compliant solution to maintain a strategic advantage. Hence, the importance of OCR technology becomes obvious.