List of Japanese War Movies
Japan has main part in World War and the effect of War still unforgettable to the entire country, so most of the films contains story about Wars and battle. Japanese film industry attached many modern technologies to their limit, the Studios that produced War movies that well in Box Office. The Films about Wars many of them are story about World War II. We have listed some Japanese War Movies that highly based on story of War.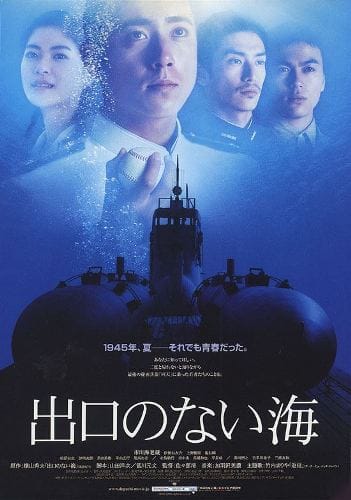 The Japanese Movies of War are listed below including Stars and Director of the Movie.
| Film Name | Director | Stars | Release Year | Note |
| --- | --- | --- | --- | --- |
| The Bridge on the River Kwai | David Lean | William Holden, Jack Hawkins ,Alec Guinness | October 2, 1957 | A World War II Film Released in 1957. |
| Run Silent, Run Deep | Robert Wise | Clark Gable, Burt Lancaster and Jack Warden | 27-Mar-58 | Written by Kevin Ackley which is the Story of World War II. |
| Letters From Iwo Jima | Clint Eastwood | Ken Watanabe, Kazunari Ninomiya, Tsuyoshi Ihara | December 9, 2006 | A Story throughout Japanese Archaeologists Explore tunnels on lwo Jima and they find something in the dirt. |
| Flags of Our Fathers | Clint Eastwood | Ryan Phillippe, Jesse Bradford, Adam Beach | October 20, 2006 | The story begins in medias res, applying a complex series of flashbacks. |
| Hiroshima, Mon Amour | Alain Resnais | Emmanuelle Riva, Eiji Okada, Stella Dassas | 10-Jun-59 | A drama Film between a French and Japanese couple about memory and forgetfulness. |
| Rashomon | Akira Kurosawa | Toshiro Mifune, Masayuki Mori, Machiko Kyō, | August 25, 1950 | A Crime drama Film working close collabaration with Cinematographer Kazuo Miyagawa |
| Seven Samurai | Akira Kurosawa | Takashi Shimura, Toshiro Mifune | April 26, 1954 | Japanese adventure drama film co-written, edited, and directed by Akira Kurosawa. |
| Samurai Assassin | Kihachi Okamoto | Toshirō Mifune, Keiju Kobayashi, Michiyo Aratama | January 3, 1965 | A Battle Film of Empire Era with martial Arts Stunts. |
| The Burmese Harp | Kon Ichikawa | Rentarō Mikuni, Shoji Yasui, Jun Hamamura | January 21, 1956 | It was based on a children's novel of the same name written by Michio Takeyama. |
| Ran | Akira Kurosawa | Tatsuya Nakadai, Mieko Harada | May 31, 1985 | Japanese-French jidaigeki epic film. |
| Throne of Blood | Akira Kurosawa | Toshirō Mifune, Isuzu Yamada, Takashi Shimura | January 15, 1957 | The film commutes the plot of William Shakespeare's play Macbeth to feudal Japan. |
| Gojira | Ishiro Honda | Akihiko Hirata, Momoko Kochi | January 1, 1956 | A Film about 400-foot-tall mutant dinosaur called Gojira |
| The Hidden Fortress | Akira Kurosawa | Toshirō Mifune, Misa Uehara, Minoru Chiaki |   December 28, 1958 | A battle film which is released in 1958. |
| Fires on the Plain | Kon Ichikawa | Eiji Funakoshi, Osamu Takizawa, Mickey Curtis |   November 3, 1959 | A Story on World War II. |
| Grave of the Fireflies | Isao Takahata | Tsutomu Tatsumi, Ayano Shiraishi, Yoshiko Shinohara | April 16, 1988 | A Story of Taking place in the final months of World War II in Japan. |
| The Burmese Harp | Kon Ichikawa | Rentaro Mikuni, Shoji Yasui, Jun Hamamura | January 1, 1956 | A Film of Japanese Soldier and Army with the effect of World War II. |
| Black Rain | Shohei Imamura | Yoshiko Tanaka, Kazuo Kitamura | 1989 | The film impresses between Shizuma Shigematsu's diary entries about Hiroshima in 1945 |
| Kagemusha | Akira Kurosawa, Ishirō Honda | Tatsuya Nakadai | April 26, 1980 | It is set in the Sengoku period of Japanese history and tells the story of a lower-class criminal |
| Sea Without Exit | Kiyoshi Sasabe | Ebizô Ichikawa, Yûsuke Iseya | September 16, 2006 | |