Parental controls on Facebook ensure your kids use the social media platform safely and responsibly. These controls limit the types of content they can access, restrict who they can communicate with, and provide us with insight into our child's online activities.
Setting up parental controls can protect your children from cyberbullying, inappropriate content, and online predators. Additionally, these controls can help you teach your children about responsible social media use. And create healthy digital habits from a young age and foster a positive online environment.
It might sound hectic and techy task for you to accomplish. But I ensure you can master this within a few minutes. To help you, this article guides you through the step-by-step instructions to set up parental controls on Facebook. On top of that, you will also have an opportunity to learn about the parental control app and some useful tips for setting it up.
Let us start with the following:
Creating a Facebook account for your child
I must put this on the table; first. Facebook restricts accounts for children under thirteen. To fill this void, FB allows you to create Facebook messenger kids. Here, your kids communicate with their school friends and family members.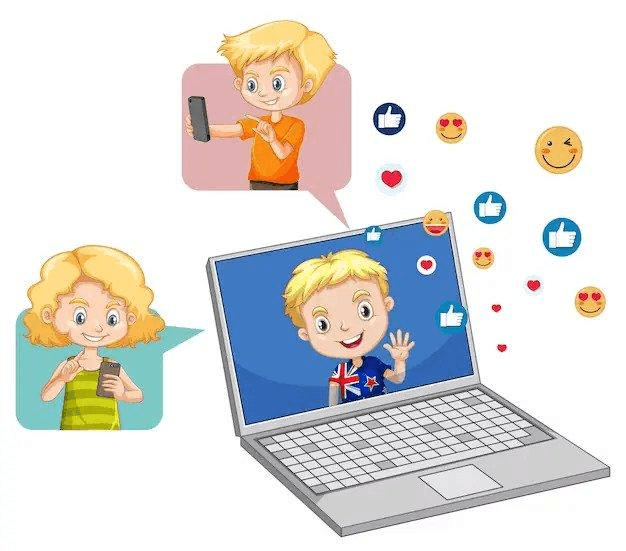 The messenger kids app has interesting features like stickers, games, video chatting, and messaging. The best part is parents can monitor and control their kids' activities through their FB dashboard.
Let us go through the steps to create a messenger kids profile.
Go to your FB account.
Tap on the three horizontal lines in the top right corner.
Scroll down and click on Messenger Kids.
Tap on Get Started.
Tap on Create an account for my child.
Enter their first and last name and date of birth.
Tap on Next.
Tap on Create Account.
After these steps, you can add their profile picture, manage contacts for them, create friending code, and more. Basically, you will have complete control of your child's account and can block inappropriate or unwanted content and manage their friend list and account settings.
However, if your child is thirteen or above, Facebook allows them to have a standard account. Here, you don't have the ability to control your child's Facebook account. So, how do you keep things in control? Easy. Using a parental control app. We shall discuss this in detail in the later sections.
For now, let us understand.
Facebook Privacy and Security
Facebook has designed and deployed many security features to limit children from interacting with strangers and sharing their location. Plus, Facebook keeps their school, contact info, and birthdays hidden from the public eye. On top of that, minors constantly get reminded to accept requests from friends and families only.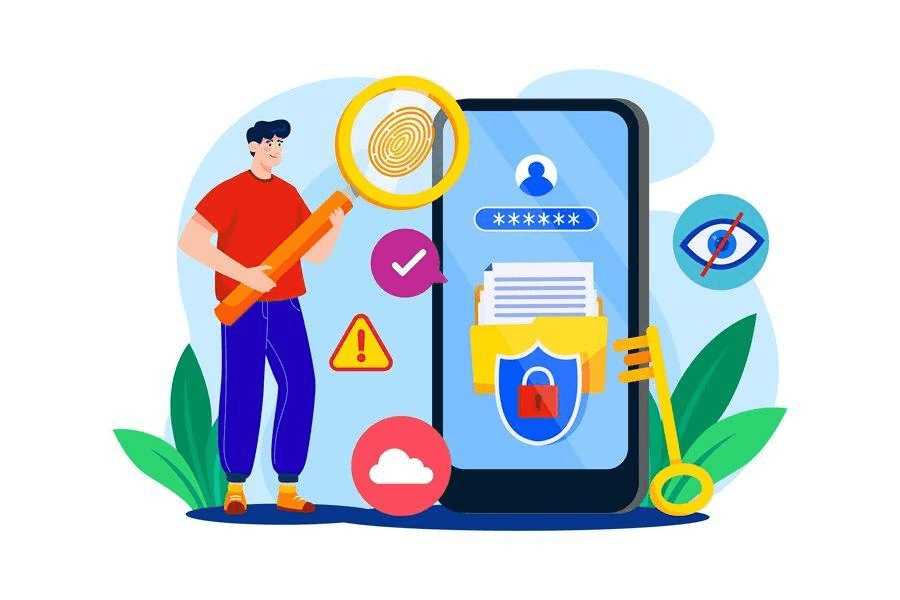 Some distinctive Facebook Privacy and Security features consist of
Supervising friending: You can supervise and approve your child's friend requests, ensuring they only communicate with people you know and trust.
Setting up sleep mode: Parents can set up Sleep Mode on Messenger Kids to prevent their child from using the app during certain times, such as bedtime or homework.
Downloading your child's information: You can download your child's information by accessing the app's settings. You get a file containing the child's data, including messages, contacts, and other content.
Adding and removing contacts for your child: Parents can easily manage their child's friend list. Adding or removing a contact from the list ensures kids' online safety.
Reporting and Blocking: Facebook has a system allowing parents to report inappropriate content or behavior. You can also block users and prevent strangers from contacting your children on the platform.
Privacy Settings: Parents can control their child's privacy settings, including who can see their posts, who can contact them, and who can see their profile information.
Safety Center: Facebook's Safety Center provides resources and information for parents and children on topics such as online privacy, cyberbullying, and reporting inappropriate content.
Tips To Set Up Facebook Parental Control from App/Website
This section will briefly run through some essential tips to set up Facebook parental control from the App and website. You can access and manage these controls from within Facebook.
Check Privacy and Security Settings: It helps to ensure that your child's account is secure and their information is protected. Reviewing and adjusting these settings allows you to control who can see your child's posts and profile information and limit their exposure to potential online threats.
Turn off Location(for android and iOS): Facebook restricts location sharing on Messenger Kids. However, parents can turn off location on their kids' devices for greater assurance.
Password Security and Login: Messenger Kids are linked with parental accounts, meaning they have the same login credentials. It eliminates the problem of worrying about passwords and login.
Restrict Who Can See Your Posts: Restricting who can see your child's Facebook posts is important. It helps to limit their exposure to potentially harmful individuals. By adjusting the audience for their posts and profile information, you can ensure that only trusted friends and family members can see their activity on the platform.
Manage Who Can See Profile: Managing who can see your child's Facebook profile helps to protect their personal information and limit their exposure to potential online threats. You can control who can view their photos, posts, and other personal information by adjusting the privacy settings for their profile.
Manage Screen Time: Managing screen time is important to prevent excessive use of the platform and promote a healthy balance of screen time. You can set up daily time limits and establish clear guidelines for their use of the platform. It helps prevent your child from becoming addicted to social media.
Control Who Can Contact Your Kids: Controlling who can contact your child on Facebook is crucial. It helps to limit their exposure to potential harm online and illicit content. Tuning some privacy settings for their account can control who can send friend requests, message them, or interact with their posts.
Report Inappropriate Users: Reporting inappropriate users is useful for setting up Facebook parental controls. It allows you to flag and report potentially harmful or inappropriate content or behavior. This helps to keep the platform safe for your child and others.
Block Annoying Users: Blocking annoying users allows you to prevent them from contacting your child or viewing their posts. This can help protect your child from unwanted or harmful interactions on the platform.
Restrict Content on Facebook: Restricting content on Facebook helps to limit your child's exposure to potentially harmful or inappropriate content. You can control the types of content your child can access on the platform using features such as SafeSearch, age restrictions, and content filters.
Spending Management: Spending management helps to prevent your child from making unauthorized purchases or engaging in other potentially risky financial transactions. You can set up payment restrictions and monitor their activity to prevent unauthorized charges and ensure your child uses the platform responsibly.
You might like: How to Stop Someone Tracking Your Phone Location.
Best Parental Control softwares for Monitoring Child's Facebook Activities
As mentioned earlier, teenagers (13+) can have a Facebook account almost without parental control. At this point, they can easily hide their passwords and online activities from you. Most of them revolt to keep their FB accounts private. It is where parental control software comes into play.
Parental control software is becoming increasingly important for monitoring a child's Facebook activities. As more children spend time on social media platforms like Facebook, you need tools to help you protect your children from the dangers of the digital world.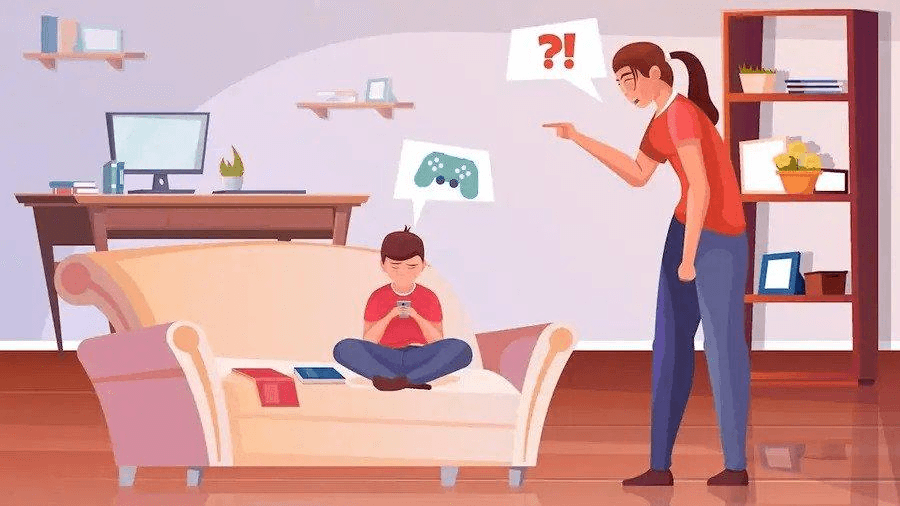 The parental control software can help you track their whereabouts, monitor your child's activity, limit their exposure to inappropriate content, and protect them from cyberbullying and other forms of online harassment.
Here are some ways in which these apps can help keep children safe:
Content filtering: These apps can filter out potentially harmful or inappropriate content, such as violent or explicit material, before reaching your child. It helps protect children from exposure to harmful or age-inappropriate content.
Screen time management: Most parental control apps allow you to set time limits on your child's device usage. It prevents children from spending too much time on social media, which can be addictive and interfere with other important activities like homework and sleep.
Monitoring and alerts: Parental control apps can monitor a child's Facebook activity, including messages, posts, and friend requests. And provide you with real-time alerts if your child encounters potentially harmful content or interacts with potentially dangerous individuals.
Blocking and restriction: Parental apps allow you to block or restrict access to certain websites or apps, including Facebook, during certain times of the day or in specific locations.
Location tracking: Many parental apps track the location of a child's device, which can help you ensure that your child is safe and where they are supposed to be.
Parental control apps can provide you with important tools to help monitor your children's activities and keep them safe in the digital age.
Several parental control software options are available for monitoring a child's Facebook activities. Here are a few of the best:
Qustodio: It offers comprehensive monitoring and control features for Facebook and other social media platforms. Parents can view their child's activity, set time limits, and block certain websites or apps.
Norton Family: It provides real-time monitoring of social media activity. Parents can view their child's posts and messages, block certain contacts, and set time limits for Facebook usage.
Net Nanny: This software offers customizable content filtering and monitoring features for Facebook and other social media platforms. Parents can block inappropriate content and view their child's activity on the platform.
Bark: Bark uses artificial intelligence to monitor Facebook and other social media platforms for signs of cyberbullying, sexting, and other harmful behavior. It alerts parents if any concerning activity is detected.
Fenced.ai: Fenced.ai enables you to monitor your child's Facebook activity, including messages, posts, and comments. It provides features like screen time control, app usage tracking, and website filtering. It allows you to set up alerts for specific keywords or phrases and provides real-time updates on your child's activity.
Conclusion
Parental controls on Facebook are crucial for protecting children from inappropriate content, managing screen time, preventing cyberbullying, and protecting personal information. They allow you to filter out harmful content and monitor your children's online behavior, ensuring their safety and well-being while using the platform.
You can effortlessly set up parental controls on Facebook if you follow the above-mentioned tips, from checking privacy and security settings and managing screen time to blocking annoying users and spending management. You can also lean towards third-party parental apps for in-depth monitoring and control fo your child's online activities.