You may wonder how social media can help your bottom line as a business owner. After all, it seems everyone is on social media these days, and it can be tough to stand out from the pack. If you have the right strategy, social media can be a powerful tool for marketing your business and reaching new customers.
This blog post will look at using social media to boost your business. We'll discuss different platforms and strategies and provide tips for getting the most out of social media marketing. So if you are ready to understand how to use social media to grow your business, keep reading!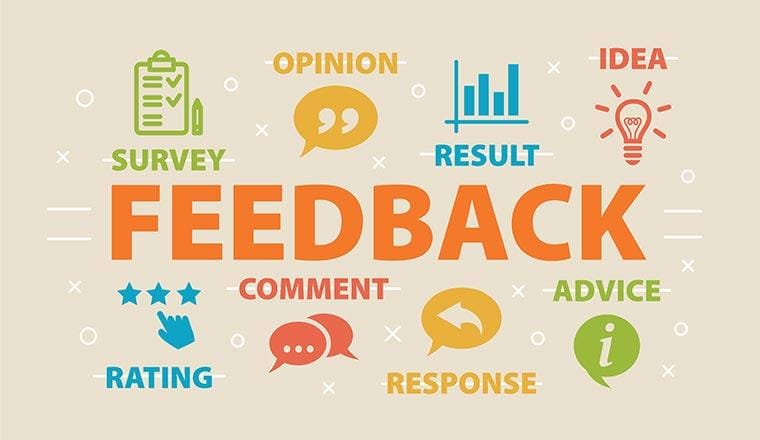 1. Connect with new customers
If you don't use social media for your business, you might miss out on connecting with a new audience. With millions of active users on platforms like Facebook and Instagram, having a presence on social media allows you to reach a vast pool of potential customers.
Not only can you use social media to advertise products or services, but it's also a great way to develop your brand further and establish yourself as an industry leader.
Additionally, social media can help promote customer engagement and drive traffic to your website, ultimately leading to increased sales and profitability.
2. Keep in touch with current customers.
As a business owner, it's important to get new customers and keep and improve relationships with the ones you already have. One way to do this is through the use of social media platforms. Social media, which has millions of active users, is a great way for businesses to talk to their current customers and keep them up to date on sales, events, promotions, and more.
It also lets customers interact with the brand or leave reviews and feedback, which helps businesses keep customers and improve their reputation. Social media can also be cost-effective compared to traditional customer communication methods, such as email marketing or direct mail campaigns. So why not give it a try? Who knows, it might help your business keep customers it already has and bring in even more.
3. Help you create a brand identity.
Establishing a brand identity on platforms such as Instagram, Facebook, and Twitter helps you connect with potential customers and sets you apart from competitors. Social media also allows for direct communication with users and offers the opportunity to gather feedback and improve your brand's image. One way to create a unique brand identity is by developing a consistent aesthetic and voice for your social media pages.
This could mean using the same filters on your posts or keeping a certain tone in your captions and conversations with your followers. It's also important to keep your pages active by posting content related to your business on a regular basis. This will keep people interested in your business.
By utilizing social media to its full potential, you can help establish and strengthen your brand identity in the online world as more people get to know it, increasing the volume of TikTok followers for your brand. 
4. Track your marketing efforts
Are you trying to figure out if your social media work for your business is paying off? Look no further than the social media platform itself! Each platform offers tools and metrics that allow you to track and measure the success of your marketing efforts. This can include gaining followers, reaching a certain number of likes or shares on a post, or generating leads and conversions through clickable links.
Additionally, tracking the interactions and engagement with your posts can give you valuable insights into what content resonates with your audience and allow you to adjust your strategy accordingly.
By regularly utilizing these tracking tools, you can ensure that the time and effort you spend on social media are effectively helping your business reach its goals.
5. Connect with other businesses
Connecting with other businesses is one of the perks of having a social media presence for your business. By being active on the platforms you choose, you can connect with leaders in your field, possible clients, and possible partners or collaborators.
Also, if you follow and talk to other businesses, you can keep up with the latest trends and events in your industry.
These connections also open up opportunities for cross-promotion and joint ventures. As a bonus, connecting with other businesses can also help boost your social media reach and visibility through shares and tags. So don't be afraid to search for and engage with fellow businesses on social media – it could lead to fruitful connections!
6. Share news and updates about your business
With billions of people using social media on different platforms, businesses can reach a large audience with little work.
Additionally, posting updates on social media allows customers to easily stay informed about the latest happenings at your business, such as new products or promotions. It can also help build customer relationships through engagement and communication.
So why not use this valuable tool to help spread the word about your business? Keep your followers in the loop by regularly sharing updates on your preferred social media platforms. You might even attract new customers and boost sales along the way.
7. Social media to drive traffic to your website or blog
Now many people wonder how using social media can benefit your business, and one way it can help is by driving traffic to your website or blog. With billions of people using different social media platforms, this gives businesses a huge chance to spread the word about their brand and send interested people to their websites.
Using social media as a tool can bring a lot more people to your digital platforms. You can do this by sharing links, running targeted advertising campaigns, or just promoting your website or blog on your social media pages.
With more visitors to your website or blog, there are higher chances of converting those viewers into customers and boosting your sales.
8. Getting essential feedback
When you run a business, it can be hard to get customer feedback, but social media is a great way to do it.
Why not take advantage of the fact that millions of people use social media every day to find out what they think about your products or services? By engaging with your followers, you can ask them for their feedback or even monitor mentions of your brand on the platform to respond to customers who have left reviews or comments.
It will instill a sense of responsiveness in your customers, but it will also allow you to constantly improve and adapt your offerings based on their feedback. Using social media to gather customer feedback can significantly benefit your business.
Conclusion
You may wonder how social media can help your bottom line as a business owner. After all, it seems everyone is on social media these days, and it can be tough to stand out from the pack. Using the right approach, social media can be a powerful tool for marketing your business and reaching new customers.
This blog post has examined how to use social media to boost your business. By following the tips in this blog post, you should be able to see an improvement in your reach and engagement on social media. And that means more customers and more sales for your business!