Hollywood Actor – Jason Statham Movies List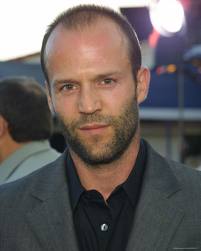 Jason Statham is an English Actor born on 12 September 1967 in Derbyshire of England, he is a famous actor in Hollywood and in Europe. Statham appeared in various United States Films, some the films as leading role are The Transporter, Death Race, Crank, The Bank Job and War. He also starred four times with Action Star Jet Li. Statham Entered to the Film industry in 1998 in the movie 'Lock, Stock and Two Smoking Barrels', his most of the movies concerning to Actions. Afterwards 1998, Statham has seemed in over twenty films and various have been box office hits, such as 'Snatch' and 'The Bank Job'. He has acted in two film series, The Transporter and Crank and in the highest individual film being 'The Expendables'.
The Following list of Jason Statham Movies from the year 1998 including, lead actor, and supporting actor.
| S.NO | Name of the Film | Role in the Film | Year |
| --- | --- | --- | --- |
| 1 | Lock, Stock and Two Smoking Barrels | Bacon | 1998 |
| 2 | Snatch | Turkish | 2000 |
| 3 | Turn It Up | Mr. B | 2000 |
| 4 | Ghosts of Mars | Sgt. Jericho Butler | 2001 |
| 5 | One, The One | MVA Agent Evan Funsch | 2001 |
| 6 | Mean Machine | Monk | 2001 |
| 7 | Transporter, The Transporter | Frank Martin | 2002 |
| 8 | Italian Job, The Italian Job | Handsome Rob | 2003 |
| 9 | Collateral | Airport Man | 2004 |
| 10 | Cellular | Ethan Greer | 2004 |
| 11 | Transporter 2 | Frank Martin | 2005 |
| 12 | Revolver | Jake Green | 2005 |
| 13 | London | Bateman | 2005 |
| 14 | Chaos | Det. Quentin Conners | 2006 |
| 15 | Pink Panther, The Pink Panther | Yves Gluant | 2006 |
| 16 | Crank | Chev Chelios | 2006 |
| 17 | War | FBI Agent John Crawford | 2007 |
| 18 | Bank Job, The Bank Job | Terry Leather | 2008 |
| 19 | In the Name of the King: A Dungeon Siege Tale | Farmer Daimon | 2008 |
| 20 | Death Race | Jensen Garner "Frankenstein" Ames | 2008 |
| 21 | Transporter 3 | Frank Martin | 2008 |
| 22 | Crank: High Voltage | Chev Chelios | 2009 |
| 23 | 13 | Jasper Bagges | 2010 |
| 24 | Expendables, The Expendables | Lee Christmas | 2010 |
| 25 | Mechanic, The Mechanic | Arthur Bishop | 2011 |
| 26 | Gnomeo & Juliet | Tybalt | 2011 |
| 27 | Blitz | Detective Sergeant Tom Brant | 2011 |
| 28 | Killer Elite | Danny Bryce | 2011 |
| 29 | Safe | Luke Wright | 2012 |
| 30 | The Expendables 2 | Lee Christmas | 2012 |
| 31 | Parker | Parker | 2013 |
| 32 | Hummingbird | Unknown | 2013 |
| 33 | Homefront | Phil Broker | 2013 |