Apps have always been associated with complex coding language and spending a tremendous amount of time in front of a computer. But what if the formula for building an insanely successful gaming app is much more reachable than that?
To make a gaming app thrive, there are a number of aspects to take into account. But if you're serious about your research, the chances to succeed are higher than you think. We know it sounds more intimidating rather than achievable, and it's only normal since it's such a huge industry. The gaming industry is undeniably among the most innovative and thrilling sectors in tech these days, and gaming apps are a leading trend in mobile app development. From creating retro games such as Super Mario, The Legend of Zelda, and Castlevania: Symphony of the Night to monumental, modern games such as Pokemon Go, Forge of Empires, and Genshin Impact, the video game developers have managed to steal the hearts of millions of people all over the world, thus building an indestructible fanbase.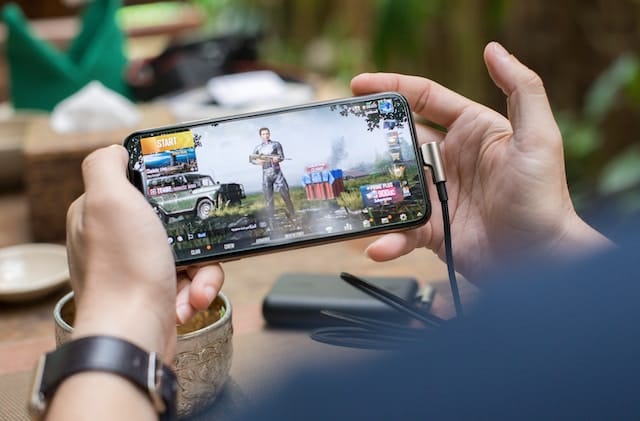 Novelty, creativity, and fun are some of the most sought-after factors players are looking for, so it's no wonder that game development companies are vying for a place in the consumers' hearts by introducing state-of-the-art technologies meant to deliver top-notch gaming solutions. With such fierce competition, even considering building your own gaming app is frightening, right? Well, it shouldn't be. There are thousands of gaming apps out there, about 773,000 on both Google Play and App Store, with 490,000 in Q3 2022 on the former alone, according to Statista. So, what makes you think that there is no place for you? Of course it is! And if you've just decided to jump on the bandwagon to create insanely successful games, here're our tips:
1. Choose a type of gaming app
Before you start your game development journey, you must first understand the kinds of apps available on the market. The gaming industry is so vast that it might be intimidating to delve into, but if you want to create a game that lures a huge audience, you must do market research. We aim to make your job easier, so here are the types of gaming apps you can choose from:
Multiplayer online arena apps
Role-playing games
Arcade games
Casual and hyper-casual games
Each varies in terms of graphics, the intensity of the gameplay, the revenues generated, and the creation process. However, this doesn't mean that one is more successful than another – as long as you design it immaculately and create a great idea, chances are that your game will be appreciated. Remember that just as there are different types of games, so there are different types of players.
2. Build an idea – and a story
With the Play Store and App Store brimming abounding with thousands of gaming apps, it can be hard to come up with a unique idea. Let us tell you something – you don't even need it to be unique. This industry is among the most plagiarised in tech, so it's almost impossible to come up with an unparalleled thing. However, you need to spare no effort in determining what's trending in the category, what audiences particularly like about those games, their USP (unique selling point), and what marketing efforts people are responding to. So, ensure you brainstorm with your team (if one) and do your best to develop a top-notch idea that would engage players for hours.
Now that you have an idea, it's time to build a story around it. Games like Clash of Clans and Alchemy Stars have brilliant stories, and that's why they're so massively downloaded. So, ensure you create a thrilling story with well-rounded characters, fun elements, lots of surprises, and tantalising rewards. The main purpose is to entice and engage users for hours, but that's not reachable if they don't feel part of the game's storyline. Take as much time as you need for this – it's an essential step in developing a gaming app.
3. Select the right technology
That's usually the part most game developers are afraid of. To create a gaming app (or any kind of app), you need certain technology and tools to do the scripting. There are specific engines able to integrate code and game assets, as well as publish versions of your app for various platforms. It would be helpful to consider the platform you're going to publish your game on, as this will tell you the programming language you must use. The native programming language for iOS apps, for instance, is Swift, while Android games' language is Java. Also, you'll need software designed for your specific type of graphic design – 2D or 3D.
4. Have a winning design
Many believe the secret to an insanely successful game lies in its design. And that might be true. Immaculate design elements keep players hooked on a particular game. Therefore, ensure you dedicate as much time as needed to developing real-life characters and stunning art and pay attention to the game's overall feel. Blending amazing graphics with a good user experience is paramount, as people downloading your game expect not only to be blown away by visuals – they're also looking for a simple style that would help them navigate through the app's features with no hassle. Think of this process as if you'd do it for a friend, but instead of simply giving them a game box as a gift, wrapped with a fancy ribbon, you create the game's design
5. Develop a monetisation strategy
One leading reason the mobile gaming industry continues to be among the most profitable mobile app categories is the monetisation strategies integrated into these apps. Remember that such an app is a great investment – you put money not only into your development team but also into hosting and various other talents (voice actors, artists, etc.). Without investment, such apps are unlikely to generate a good ROI.
So, consider your monetisation strategy carefully and choose the one that best aligns with your expectations and needs. Some of the most popular in this respect are the following:
Pay-per-download
Premium versions
In-app purchases
Advertisements
These are some of the most important factors to consider when embarking on a game development app. You can do this!