While often associated with the nerd culture, video games can actually bring in a strong sense of fashion as well. In fact, you will be surprised to see some characters that simply draw attention with their outfits, even if they fail to have the best skills in their games. While skills are critical to winning, fashion is just as attractive to stimulate the mind and immerse players into a completely different world. All in all, here are some of the most fashionable game characters that you can learn from.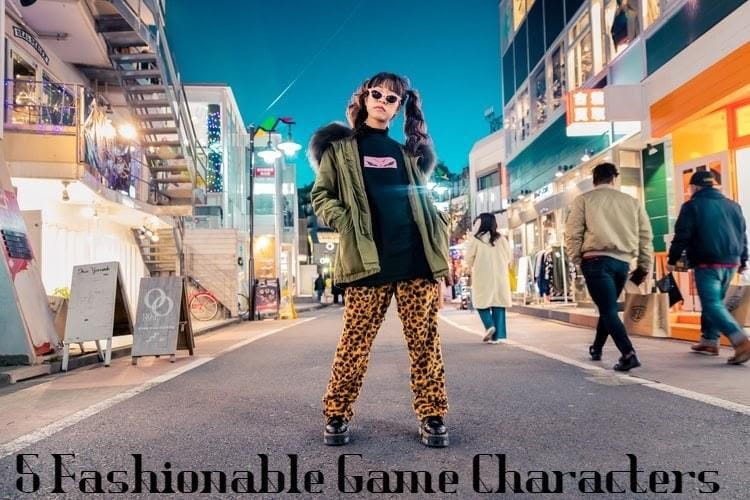 Alucard, Castlevania: Symphony of the Night
Alucard is Dracula's son, hence the referring name. It is a half-human individual, a mixed creature that gives him powers from both worlds. He has exquisite powers to get things done, but he is also bloodthirsty and features a dark aura. Introduced by Ayami Kojima, Alucard takes gothic fashion to another level. Vampires have always drawn some positive attention in fashion, but there are not too many characters out there that can do it as well as Alucard.
Being half-vampire as well, Alucard has a mysterious aura filled with danger, as well as the supernatural predator style that fuels the fragility and innocence of humans. He is usually portrayed in gold and black and stands out as one of the most attractive characters in the Castlevania games.
Dante, Devil May Cry
If you played the Devil May Cry masterpiece – still easy to find on almost every roms website, chances are you have already fallen for Dante. The character is half-human – he has a human mother and a demonic father. His life is full of hassle and issues, but dressing with fashion in mind has never been a problem for him. Since the first game in the series, Dante has become a fashion icon with rock and roll influences.
More video game characters have approached a similar style overnight with the leather jacket and the combat boots. However, none of them has managed to do it as well as Dante. In the latest releases, Dante looks even more realistic and can easily classify as a runaway character.
Cloud Strife, Final Fantasy VII
Cloud Strife has always been a striking image in the Final Fantasy series. His hair is not the only thing that stands out. His arrogance and harsh attitude are just as attractive – he can complete any job he gets. However, his style turns him into a runway model as well. Based on his jobs and capabilities, he smashes a military-inspired fashion outfit like no other character.
Cloud Strife has been brought in by Tetsuya Nomura. He comes in black combat boots, which contrast the platinum hair. His vogue style makes the difference and turns him into one of the most recognizable characters in the series.
Chun-Li, Street Fighter
Chun-Li is one of the most powerful characters out there and one of the few female characters that do not require saving while having a fight. She has opened the path to warrior women and showed the gaming industry that women can also smash fights without needing an extra hand. She was designed by the book by Akira Nishitani and came out at the perfect time.
Chun-Li's fashion style is mostly based on classic Chinese fashion. However, most of her outfits are made to match her skills in martial arts. She features a few aggressive accessories as well – such as spiked bracelets. In newer games of the series, she has a more fitness approach.
YoRHa No. 2 Type B, Nier: Automata
YoRHa No. 2 Type B is a female android. Her primary role is to fight all kinds of robots and machines trying to invade the planet and she is by far the most aggressive character on this list. Introduced to the gaming industry by Akihito Yoshida, she appears as a petite girl, but her destructive powers show that you should never judge a book by its covers.
The android's fashion style is hard to describe in words. You can see some Japanese lolita accents in there, but you will also notice Victorian clothing styles. The style is quite common in Japan, but it has also made an impression in the western world.
Bottom line, these are some of the most memorable game characters out there in terms of fashion – whether it comes to unique appearance, perfectly fitting apparel, or trend-setting characteristics.​