Looking for an extra source of income as a teenager? Making money through side hustles is an excellent way for teenagers to learn about entrepreneurship and develop important skills. This article will explore the world of side hustles for teenagers, their benefits, popular options, and safety measures.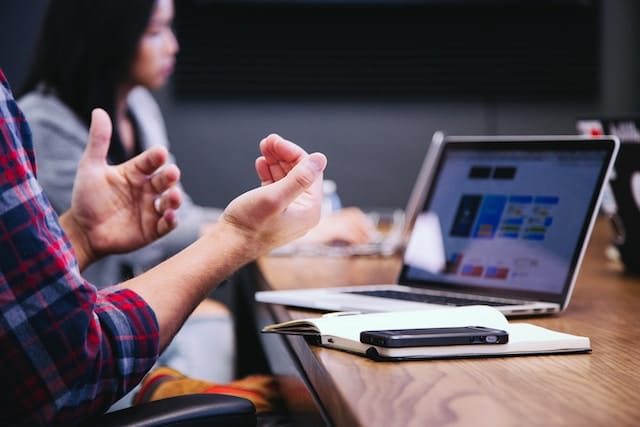 Popular Side Hustles for Teenagers
Here are some popular side hustles that teenagers can consider:
Freelance Content Creation:
You can showcase your writing, graphic design, or video editing skills while earning money through freelance content creation. Offering your services to clients worldwide can be done through platforms like Fiverr, Upwork, or your own website.
Dog Walking:
Love animals? Combine your passion with earning by providing dog walking services in your neighborhood. Many pet owners require reliable individuals to care for their furry friends.
Tutoring:
Leverage your expertise in specific subjects or skills by offering tutoring services to fellow students or younger children. Whether it's math, music, or coding, your knowledge can make a significant impact while generating income.
Photography:
Consider starting a photography business if you have an eye for capturing moments. Offer your services for events like birthdays, weddings, or senior portraits, and build a portfolio that showcases your talent.
Social Media Management:
Capitalize on your familiarity with social media platforms by assisting small businesses or individuals in managing their online presence. Help create engaging content, respond to comments, and strategize marketing campaigns.
Graphic Design:
If you have a creative flair, you can offer graphic design services. You can create logos, banners, or social media posts for clients who need visually appealing designs.
Virtual Assistant:
With excellent organizational skills and attention to detail, you can become a virtual assistant for professionals or entrepreneurs who need assistance with scheduling, email management, or research tasks.
Babysitting:
Babysitting is a classic side hustle for teens. Parents often seek responsible and trustworthy individuals to care for their children while they are away. Joining local community groups or asking friends and family can help teenagers find babysitting opportunities in their area.
Pet Sitting:
Pet sitting can be an enjoyable side hustle for teenagers who love animals. Many pet owners need someone to look after their pets at work or on vacation. Platforms like Rover and PetSitter.com connect pet sitters with owners seeking reliable care for their furry friends.
Lawn Mowing and Gardening:
Providing lawn mowing and gardening services can be a physically active side hustle. Teenagers can offer their services to neighbors, friends, or family members who need assistance maintaining their lawns and gardens. This side hustle allows teenagers to work outdoors while earning money.
Car Washing:
Car washing is a simple yet effective side hustle for teenagers. Offering car wash services in your neighborhood can attract customers looking for convenience and a clean vehicle. Teenagers can start their own mobile car wash business with some basic equipment and supplies.
Selling Handmade Crafts:
If you have a talent for creating handmade crafts, you can turn it into a profitable side hustle. Platforms like Etsy provide a marketplace for individuals to sell their handmade items. Whether jewelry, artwork, or home decor, teenagers can showcase their creativity and make money from their crafts.
Finding Side Hustle Opportunities
There are different ways to find side hustle opportunities:
Online Platforms and Websites
You can find side hustle opportunities on Upwork, Fiverr, or Etsy. These platforms connect freelancers with clients who are looking for specific services.
Local Community and Networks
Ask around in your local community and network to find side hustle opportunities. Friends, family, and neighbors might need help with tasks for which you can offer your services.
Family and Friends
Reach your family and friends and let them know about your side hustle. They might have opportunities or know someone who does.
Benefits of Side Hustles for Teenagers
Financial Independence
Side hustles allow teenagers to earn their own money. This financial independence allows them to buy things they want and reduces their dependence on their parents for money.
Side hustles allow teenagers to earn their own money. This financial independence allows them to buy things they want and reduces their dependence on their parents for money. Taking help from personal financial consultants will help them understand the importance of financial independence better and encourage them to take steps to achieve it.
Skill Development
Engaging in side hustles helps teenagers develop important skills. Whether it's tutoring, writing, or graphic design, teenagers can improve their communication, problem-solving, and time management skills through side hustles.
Entrepreneurial Mindset
Side hustles encourage teenagers to think like entrepreneurs. They learn to take initiative, identify opportunities, and manage their own small businesses. This entrepreneurial mindset can be valuable in the future, regardless of their chosen career path.
Time Management
Balancing school, activities, and a side hustle can be challenging. However, it teaches teenagers valuable time management skills. They learn to prioritize tasks, manage their time effectively, and become more organized.