The following are more man-made islands that have either recently been completed, are currently being developed, or have been scrapped.
Palm Jumeirah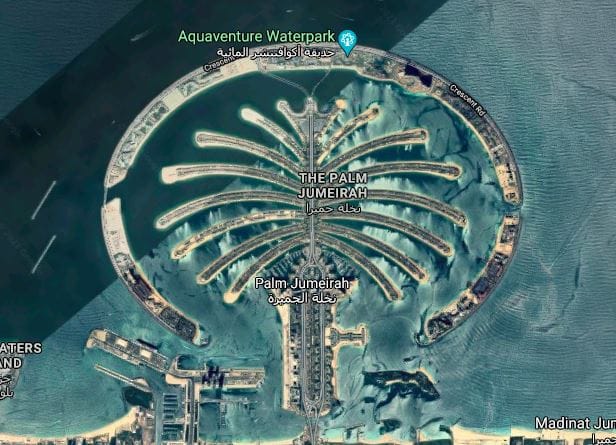 The Palm Jumeirah was constructed by the Nakheel Company and is owned by the Dubai government. There are three other developments that look very similar to this one. It can be found in the Jumeirah district of Dubai's coastal area and takes the form of a palm tree. Apartments, villas, and other commercial centers on the Palm Jumeirah have already been sold out.
More than 800 football fields could fit on this palm-covered isle, which is 5 kilometers long and the same width. The island is home to a wide variety of accommodations, including hotels, resorts, apartments, villas, and even some amusement parks. Thirteen billion dollars and forty thousand jobs were created during the construction of this island.
Palm Deira (under construction)
This is a work-in-progress project that was announced in October 2004. Palm Jebel Ali is a little project compared to this one. This will be the world's largest artificial island once the project is finished. In April 2008, 80 percent of the front restoration was finished. The project has been on hiatus since 2008.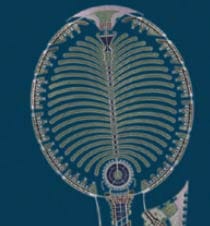 The World Island (Cancelled or Delayed)
This island was built in the shape of a world map, including a number of tiny islands. The island is part of an archipelago that spans 450,000 square feet. The total cost of the World Island development is expected to be 14 billion dollars.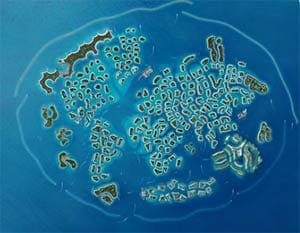 Dubai Maritime City (Expected to be completed in 2021)
It's the multifunctional marine zone, which is planned to be operational by 2012 once 85 percent of the project is finished. The Maritime Center, the Industrial Precinct, The Marina District, The Academic Quarter, The Harbor Residence, and the Harbor Office all occupy a total of 2.27 million square meters.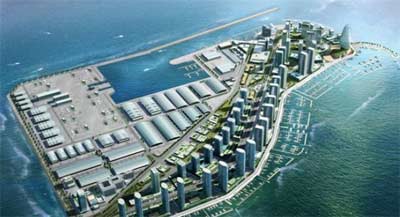 The Universe (Planned)
This is the Milky Way Galaxy and Solar System Artificial Island, which was announced in 2008 and is expected to be finished between 2023 and 2028. The Universe Project is now on hold. The universe will contain 3,000 hectares of land, and construction will take 20 years.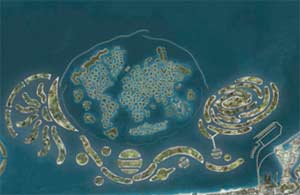 Jumeirah Garden City (On hold)
This Garden city, which would occupy 14,000,000 square meters and serve a population of 60,000 people, will be built on this island. The project's overall cost is estimated to be around 350 billion dinars. The project is divided into 12 districts, with the entire phase expected to be completed in 2013.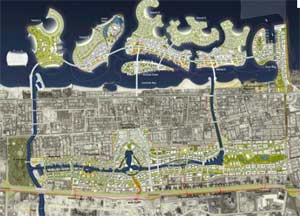 Al Mamzar Island (under Construction)
It is a mixed-use development with a total area of roughly 90 hectares. The site for the project is 1.8 kilometers long and 400 meters broad.

Dubai Waterfront (On Hold)
This was set to be the world's largest man-made development and an artificial island. This project is expected to have a population of 1.5 million people.