Notably, the hospitality management certificate enables you to apply your skills to careers in hotel or conference management, events, sales, business development, etc. The course is a perfect blend of practical and soft skills, preparing you to lead or build a business in this competitive landscape.
A hospitality certificate is the best way to develop a strong foundation in business management, besides acquiring core practical skills to succeed in the hospitality industry. Many people often believe that a hospitality management certificate is valid only for making a career in hospitality and tourism. Please note that the hospitality industry is a significant section of the broader service industry, including lodging, hotels, events, travel and tourism, restaurants, bars, food, and beverage services.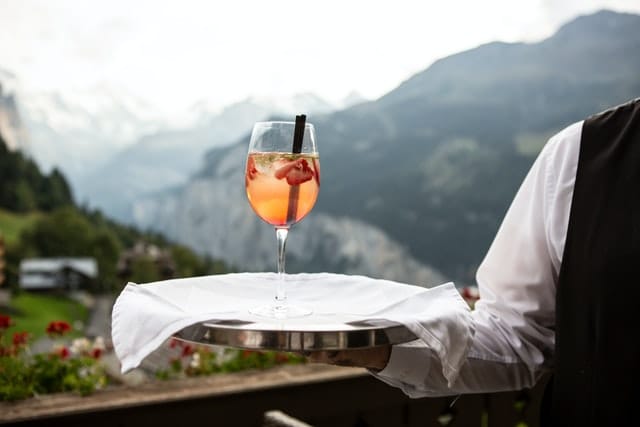 This article highlights the top five ways a hospitality management degree can help you impact the business world.
1. A hospitality management certificate opens doors to a broad range of career opportunities
The hospitality and tourism industry has various segments. There are many leadership or managerial roles within the industry that you can take based on your interest. However, a hospitality management degree doesn't only lead to a career in the hospitality industry. With solid business acumen and ingenious soft skills developed during the course, you can seek leadership roles in marketing, finance, strategy, operations, and other areas.
2. Master customer service skills with a hospitality management certificate
As the hospitality industry is a wider part of a service-oriented industry, outstanding customer service skills are imperative to succeed in this sector. Possessing these skills is essential to retain existing customers and attract new ones to help the business grow. Besides developing professionalism, patience, and a people-first attitude, the course equips you with effective communication skills to help you thrive in this fastest-growing industry. These include persuasive speaking skills, self-control, patience, relationship building, leadership, time management, resilience, presentation skills, approachability, teamwork, and problem-solving.
3. Develop core practical skills 
As customers are everything in the hospitality and tourism industry, good customer service skills and core communication skills are the main elements that keep you going in this people-oriented industry. Acquiring practical skills that can be applied to various business situations can help you become an asset to any company.
4. A hospitality management certificate helps hone entrepreneurial skills
A hospitality management degree offers a deep understanding of business fundamentals, such as accounting, economics, marketing, leadership, operations, administration, and human resource management. The degree also equips you with core transferrable skills, allowing you to work as a leader in a spectrum of industries. With astute business sense and a set of skills, you can even launch your own business.
5. A hospitality management certificate helps make industry connections
An industry connection is essential to secure yourself a job or other career opportunities. The industry network helps you find work opportunities and build strong relationships with professionals for a better career ahead.
So, browse top Canadian universities to earn a hospitality management degree for a promising career ahead. Enroll now!