In the last few years, the rise of social media marketing has led many business owners to focus only on their online branding strategy. When businesses want to build trust between their online presence and their customers, they often forget the power of traditional marketing and end up not doing any offline marketing at all.
Offline branding strategies include fence signs, mesh banners, billboards, newspaper ads, and radio spots. These can help people find out about your business on social media sites like Facebook and Twitter. In terms of business functionality, marketing should never be thought of as a black-and-white process. For this reason, brand owners should not think that their marketing efforts should only take place on the Internet.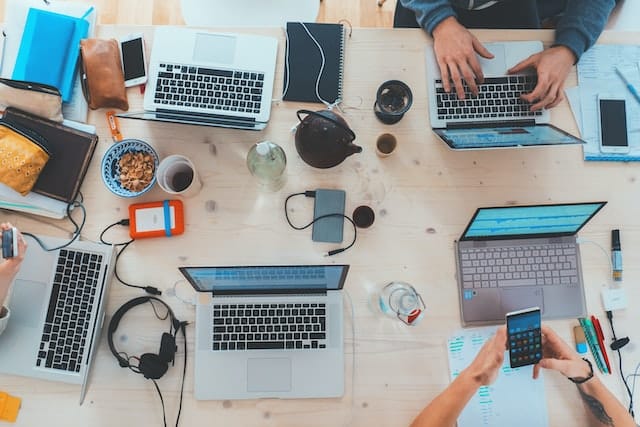 Most experts in marketing agree that some offline marketing techniques can help companies get more attention on the Internet. Consider the five offline strategies below:
Fence Signage
If you have a brick-and-mortar business located in a suburban area, chances are that you have a lot of fences that could display banners related to your business. Drivers and people on foot can both see a colourful banner on a fence that stands out. Most of the time, this kind of sign is used to direct people to a store. However, banners can also be used to promote social media sites. To this effect, a neat idea is to print a QR code that can be scanned with a smartphone so that prospects can be taken directly to a social network profile or a website. Remember: mesh banners should be used in windy spots.
Networking in Real-Life
No business is an island, but some business owners who spend most of their time online tend to forget about the substantial value of real-life networking. Social networks such as LinkedIn cannot replace the experience of shaking hands, putting faces to names, and exchanging ideas in comfortable offline settings. Business owners should not forget about resources such as the local chamber of commerce, which is still considered to be one of the most significant organizations within a community.
Read: 10 Online Business to Study in Short Time for Busy Students
Radio
Nearly 60 percent of Americans who enjoy listening to music have not given up on the radio. FM radio is still around even though there are more streaming music services, and Sirius satellite radio is still around even though there has been a big shift toward digital audio. If you listen to most commercial radio spots these days, you will probably notice that the narrator almost always includes a "visit us on Facebook" tag at the end. The reason for this is that most radio listeners are either close to a computer or have a smartphone nearby.
Print Publications
News and entertainment magazines have mostly disappeared, but trade publications are still holding on. Advertising in an industry journal tends to be costly because it is highly targeted, but it can be a great way to boost your Internet presence. The key to successful print advertising is to think creatively when it comes to choosing the audience. For example, a Web hosting company that builds websites could choose to advertise in a magazine for lawyers, since all law firms need to have a presence on the Internet these days.
Speaking Engagements
Do you have a blog for your company? Do you have something to share with your community? If so, you might want to visit a local technical or vocational school and talk to students and young people who are just starting out about what you've learned. Before delivering your presentation, make sure you have interesting content on your blog, which you should mention during your lecture.
Author:
Bianca Ward is a professional writer on kingessays.com, marketing manager, and content developer. She has worked in a variety of industries, including technology, healthcare, and finance.