For a website, visual content plays an important role in enhancing the user experience and their impression of a business. For this reason, creating engaging visual content on the website is essential.
According to a study, 65% of humans are visual learners. The visuals they see can tell a compelling story, which can convey their aspirations and ideals.
Interestingly, humans are creatures that are very dependent on visuals because human memory abilities are dominated by images. This then causes a lot of information and education to be done using pictures rather than writing.
Hence, using visual content on a website has become a widely used SEO tip. It's no secret that visual content will make your blog post look more compelling to read. In this article, we'll give you more reasons why visual content can help your website win at SEO:
1. Conveys Ideas Better 
When it comes to simplifying complex ideas, visual content is the answer. It helps you deliver important messages in an engaging and easy-to-understand way. That's why many businesses or website owners use visual content as their medium to convey ideas or concepts about their new products.
There is some visual content that is known for its power in conveying messages, such as explainer videos, motion graphics, whiteboards, how-to videos, etc. These types of videos have been widely used by industry to explain its products or services that are difficult for the general public to understand.
For example, the blockchain industry is one of the kinds that has a complex concept of products. They can use explainer videos embedded into their website to help their visitors understand the products better, and it can also keep them longer on your site, which will have a good impact on your SEO.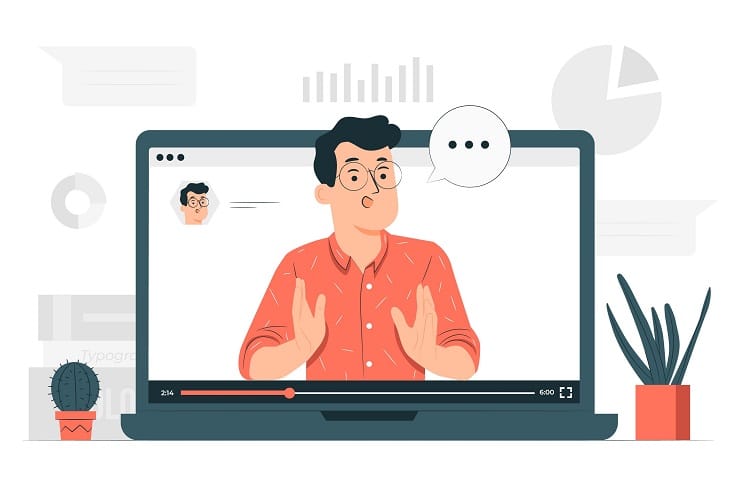 2. Diversifying Content
Giving your website more diverse content is one way to boost your SEO through visual content. There are various visual contents that you can add to your websites, such as videos, images, infographics, and graphics. You can start to produce these visual contents in a stunning design for your website's SEO. 
However, many marketers are struggling to constantly create visual content. Whether in creating a design, setting the storyline, or finding a topic. Thus, it would be best to hire a professional or use an explainer video production company to help you out with creating excellent visual content. 
That way, you can create more diverse visual content for your audiences which will also have a good impact on your SEO.
3. Improve Readability and Interest
Reading through a large number of paragraphs will only drive your readers away from your page. It will make your site bounce rate increase, which can be harmful for your SEO. As a result, visual content is introduced to help visitors read and comprehend your content.
Visual content always knows how to catch audiences' eyes with its appealing visuals. In fact, humans are visual learners. When you publish written content, you can include a variety of visual elements to improve readability and reader interest. It can be any type of visual content, like videos, infographics, images, and so on.
4. Make Visitors Spend Longer On Your Site
It isn't a secret that visual content will keep your visitors on your site longer. This is because visual content presents information in a more compelling and easy-to-digest way. Visual content such as videos, images, and infographics can be added to your landing page.
That way, people will be more likely to visit your site and stay longer on it. It can be good for your SEO since it helps to increase dwell time and decrease bounce rates. These two metrics are crucial for Google rating and improved SEO performance.
5. Bring More Quality Backlinks
Visual content is quickly becoming the most popular method of increasing web traffic and obtaining quality backlinks. Visual contents are also great because they are easy to understand and share. 
Everyone loves visual data, even google metric does. That's what causes the demand for visual content to increase.
Every piece of visual content should include a unique and engaging storyline for the audience. You can create SEO content like infographics that has the potential to generate high-quality backlinks, and improve your website's authority and credibility.
Additionally, you can create engaging visual content by following the latest trending topics and seeing what people are looking for, then creating visual content with a compelling design and an informative story. 
6. Improves Ranking on SERPs
Visual concepts are critical for improving your SEO ranking on SERPs. Even though, Google's algorithm is changing from time to time, you don't have to worry. You can just keep creating quality content that includes images or videos. It will more likely appear in the first page of Google's SERPs. 
This is because Google's algorithm crawls for images by matching shapes, code, metadata, and other factors in the images and linking them all together. Hence, it is crucial to always optimize your visual contents.
Takeaway
Visual content is the most interesting content on the entire internet. Most people prefer to consume content that is easy to digest and compelling. Hence, visual aspects such as videos are very crucial for increasing your web traffic and boosting your SEO ranking.
If you want to keep your visitors longer on your website, you need to understand the seven best ways mentioned above. That way, you will easily improve your SEO and take your business to a higher level.
Author:
Andre Oentoro is the founder of Breadnbeyond, an award winning explainer video production company. He helps businesses increase conversion rates, close more sales, and get positive ROI from explainer videos (in that order).