The world reached a new level of digitization and online businesses are prospering like never before. As a young entrepreneur, starting an online business sounds like a great idea. Why? Because an online business requires a small investment and less hassle than a traditional one.
Traditional businesses come with certain limits, you can only reach audiences from your city or country, depending on the size of the business you start and the funds available. But online businesses allow you to reach a global audience.
But is it profitable to do business online?
Your online business will be profitable if you choose an idea that people love, or if you invest in an expanding industry. The following ideas will help you start a successful online business. But before, make sure that whatever option you select, you do research and analysis to understand the market and competition. The middleman in online business is exceptional, most of the online business services are direct and with low commissions, avoiding middleman could mean a better experience.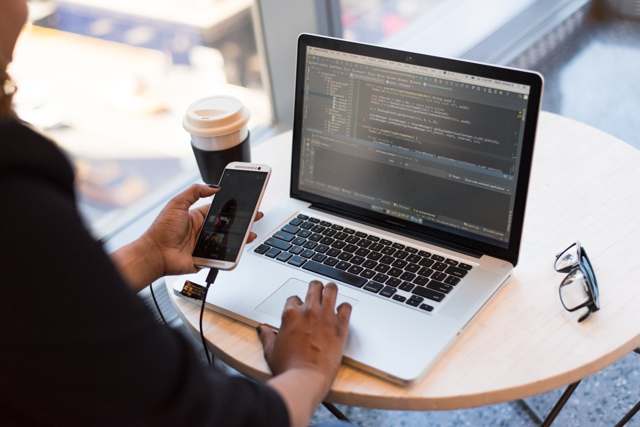 Online courses for IT passionate students
To succeed in this job you need expert knowledge about the subject or a new method to achieve a certain thing. Once you figure out what piece of information you know the best, you can make a course around it. This type of product is expected to register good sales, people will always want to know more about the subject they love.
You may have the misconception that the market is oversaturated because there are many online courses. But if you speak about a relevant subject you will definitely have a chance to sell it.
If you establish the reputation of an expert in the industry, you will have more chances to sell your courses.
Manage social media accounts
You may wonder who would hire someone to manage his or her social account pages. Well, you may be surprised to find out that business owners, celebrities, and many other people would collaborate with specialists to manage their activity on social media.
You will need to learn how to do it at an expert level because it will not be similar to replying to tweets on your personal account. You will have to create relevant content for every social media channel, get in touch with the customers, forward the complaints to the right departments, and do other similar activities. One of your main responsibilities will be to bring more followers to the profile you manage.
To get this type of job, you should have an enormous fan following or be a social media expert. It may sound easy but it's not, you will manage the profile of influential people or successful businesses, and you will have a major role in creating their image. They prefer to hire people who have experience in the industry.
Forex trading
Forex seems to be the best market to trade in 2019. You already know that it's the largest and most flexible market worldwide, but the development of the internet, it has enabled more people to trade online.
Forex is the type of market that has something to offer to every type of investor. The principle behind earning income from Forex trading is straightforward. You are buying a certain asset at a price you find affordable, and you wait for its value to rise to sell it. The market is volatile and offers countless opportunities, so you can acquire and get rid of assets quite simply. Because of its volatility, you can expect to see the price of an asset moving for more than 100 pips during a single day.
The Forex market is one of the most accessible online markets. You will need no more than $200 to start trading. If you are new to Forex, you may not know that you will need a broker to facilitate your operations. The broker will act as an intermediary, it will connect you with the market. It's important to check the list of the most reputable low spread brokers to find out which one can bring you the most benefits. Check their commissions and charges before choosing one.
Develop your own Android App
Android has a monopoly over operating systems. IOS maybe its nearest competitor, but it is market size cannot compare with one of the Android smartphones. There are very few chances in the following years, Android to experience tough competition. This is why you should take advantage of the opportunity to create an app that is compatible with this operating system. If you plan to develop an app, you should create an Android one because it guarantees success. If the idea will be successful, you will have no difficulties in porting it to other mobile operating systems like Ubuntu, Symbian, or Blackberry.
When you upload an app to the Google Play store, it will be available for download in no more than a couple of hours. If you develop an IOS app, you will have to wait for weeks before users will be able to download it. If your users will offer negative feedback on one of its features, you can quickly fix it and re-upload it to the store on the same day. Because the Android market is larger than the other ones, you have greater chances for users to download your app and to get profit.
Web designing
More and more people consider blogging as a side activity they can try if they want to earn extra cash. In addition, all businesses being small or corporations have a website to reach their audiences and to offer information on their services and products. All these people need someone to design their website. You can post your services on websites like Freelancer or Upwork to connect with possible employers. It would not be the first time when a skilled web designer starts their career as a freelancer, and once they establish themselves and gain a reputation they start their own company hiring people to work for them.
The above online business ideas can be used both as full-time and part-time jobs. It all depends on your financial needs. You can start them as side jobs and if they turn to be successful, you can follow a new career path.