In its literal meaning, the term "middleman" describes an intermediary between a producer and an end customer. In normal distribution channels, the middlemen are the wholesalers or retailers, who collect goods from manufacturers and sell them forward. We often resort to middlemen for buying a product or a service instead of directly dealing with the company as they facilitate us with easy access to products, and they may also bring knowledge and expertise in the field, which we may lack. This helps in making the right purchase decision. However, in lieu of these services, they end up grabbing a large chunk of the total amount spent on the purchase.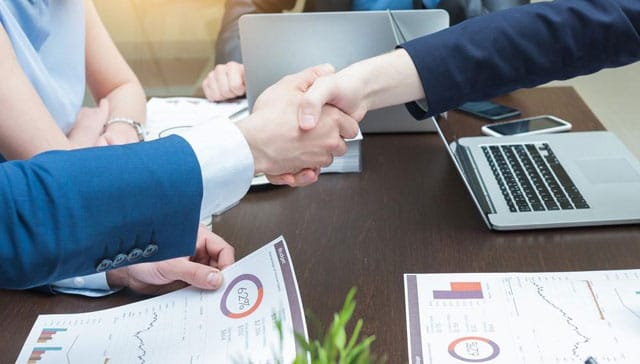 Here are certain situations where you can manage without a middleman and end up saving some money while enjoying a better experience.

Travelling
Undoubtedly, it's a cakewalk to plan a vacation through a travel agent as he takes care of all details like flights, cruises, accommodation, building itinerary, etc. However, a pitfall is obviously the extra costs as well as the missing personal touch. Just by putting in a little bit of research and time, you can plan a better vacation for yourself and your family. The travel agent might not understand the interests and the choices of your family. Plus, half the fun of a vacation lies in exploring different options, reading up on them, adding your own unique touches to an itinerary by adding spots off the beaten track, isn't it?
Buying real estate
In spite of the demonetization and changing legal landscape, the Indian real estate sector is projected to generate 180 billion USD by 2020 and is expected to grow at a rate of 30% over the next ten years. If you are planning to rent, buy or sell a house, the first person you think of is a real estate agent. Many of us may even have an aversion to this middleman or have an inherent distrust, but more often than not, we find ourselves in their offices mushrooming across the city.
However, now with the advent of online portals, you need not rely on them. You can directly view the upcoming residential or commercial projects there and buy. Likewise, for renting a home, a broker, who would have charged you one month's rent as his fee is hardly needed. Again, you can go to the online portals and get in touch directly with the owner.
Buying Insurance
Another middleman that enjoys a piece of the commission pie is the insurance broker, who may not really consider key things like your coverage needs or the offered benefits of insurance and may divert you to an insurance provider who pays him the maximum commission. These days top insurance providers promote their services on their own website, be it life insurance, retirement plans, saving plans, etc. For instance, if you wish to buy a life insurance policy, you can conveniently visit the insurer's website, look for the required policy, calculate the premium using the premium calculator, and buy life insurance online. Isn't it convenient and time-saving?
Buying your daily needs
Who would have thought that a time will come when you don't need a retailer at all? E-commerce is no more restricted to buying electronics and luxury goods. You can buy everything online, right from vegetables, groceries, to fruits. E-commerce has brought producers into the direct contact of the buyer, thereby eliminating the middleman who has always traditionally made a profit by buying cheap from producers and selling to buyers at a higher rate.
Hope this guide will help you appreciate the benefits of buying online by avoiding the middleman.