If you're a proud Nintendo Switch owner or planning to become one, you're in for a treat! The Nintendo Switch offers a unique gaming experience with its hybrid design and versatile Joy-Cons. To help you get the most out of your console, we've compiled a list of 11 essential tips and tricks that will enhance your gaming experience. So, let's dive in!
1. Save Money with Nintendo Switch Online Family Membership:
Nintendo Switch Online is an essential service for playing online multiplayer games and accessing other features such as cloud saves and free classic NES and SNES games. By buying your Nintendo Switch Online membership from electronicfirst.com, you can save even more from your subscription as you opt for a Family Membership. This way, you can share the benefits with up to 7 other people, ultimately making it a more cost-effective choice in the long run.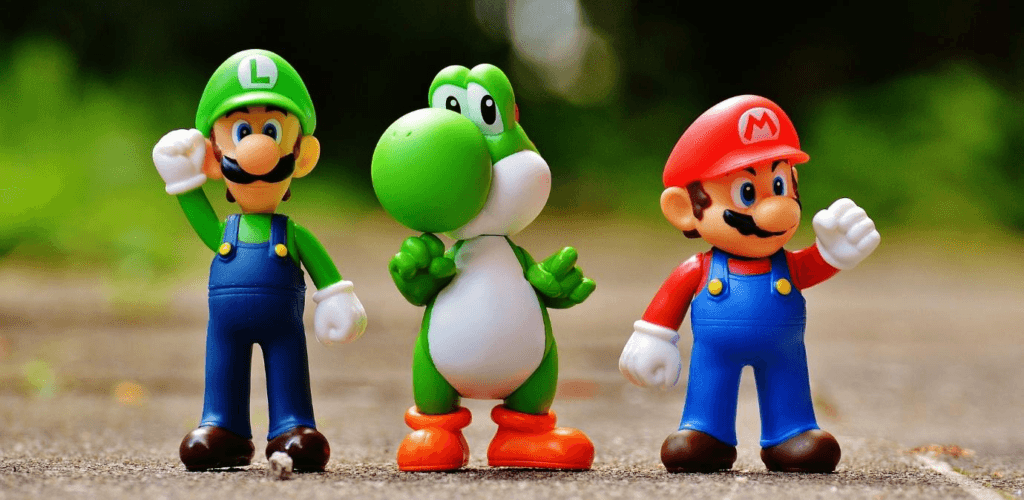 2. Personalize Your Nintendo Switch Home Screen:
One of the many ways to make your Nintendo Switch uniquely yours is to customize your home screen. Nintendo has allowed players to change the theme, rearrange game icons, and even create folders to organize their games, making it a more personalized gaming experience. You can download themes that suit your interests and preferences or create your own using screenshots from your favorite games.
3. Connect your Bluetooth Headphones to Your Nintendo Switch:
For a more immersive gaming experience, you can connect your Bluetooth headphones to your Nintendo Switch, instead of using the built-in speakers or wired headphones. This will let you enjoy the game's sound without disturbing those around you, providing an excellent way to immerse yourself in the game's environment and reduce external distractions.
4. Utilize the Quick Menu:
The Quick Menu is a powerful and essential tool that allows you to adjust settings and access vital features without having to leave your game. By pressing and holding the Home button on your Nintendo Switch, the Quick Menu will instantly pop up on your screen, allowing you to make desired tweaks quickly.
5. Charge Your Joy-Cons While Playing:
There's nothing worse than low battery life and interrupting your gaming session. You can now charge your Joy-Cons while you're playing by attaching them to the included Joy-Con grip or the Nintendo Switch dock itself. It's a small but effective solution that ensures your game remains uninterrupted.
6. Browse the Japanese eShop:
Gamers can access exclusive games and content by switching over to the Japanese eShop. Doing so is easy – you simply need to create a new account with a Japanese region setting, and you can now browse games and content that aren't available in your region!
7. Utilize Parental Controls:
Through Parental Controls, Nintendo provides parents with extensive control over their children's gaming experience. This feature lets you restrict games based on age rating, limit playtime, restrict online chat, and monitor gaming activity, all of which ensure that your kids stay safe while they play.
8. Capture Screenshots and Video Clips:
Do you want to show your friends your gaming skills or relive specific moments of your gaming sessions? Take advantage of the Nintendo Switch's screenshot and record feature. Capture epic gaming moments and share them with friends or keep them saved for later viewing.
9. Expand Your Storage with a MicroSD Card:
The Nintendo Switch has only limited storage, which can fill up quickly if you're an avid gamer. An excellent solution is to pop in a MicroSD card, which will expand your storage and allow you to download more games without having to worry about running out of space.
10. Archive Games You Don't Play:
To avoid a cluttered home screen, gamers can archive games they don't play regularly. Archiving games will free up space on your home screen but won't delete any of your saved game data, ensuring that you can return to the game later if you want.
11. Customize Your Buttons:
Customizing the buttons on your Nintendo Switch allows you to make your gaming experience more comfortable and personalized. You can set your preferred button layout for a more comfortable gaming session that suits your gaming style and preferences!
Conclusion:
By following these 11 essential tips and tricks, you'll enhance your Nintendo Switch gaming experience and make the most of all the exciting features this console offers. So, grab your Switch and start exploring these tips today!