Are you a company owner considering arranging a corporate event? If yes, you must carefully research highly creative and exclusive meeting spaces. People who use Zoom have short attention spans and are worried about the pandemic, so they are willing to jump into face-to-face meetings. This means that a traditional corporate event will feel like a relief. But these very innovative events need unique venues to help get people more interested and excited.
In today's post, we will discover 5 unique spaces for corporate events. If you're looking for a modern meeting space to announce some exciting news or plan an employee gathering, this guide will help you succeed. So, let's get started!
1. Resorts
These are some of the best places for corporate events that need food service, a place to stay the night, and transportation. You can plan your corporate event at a 5-star resort offering on-site recreation, top-notch services, meeting space, and catering services to awaken your employees. So, search for the best resorts in your area for the best experience!
2. Outdoor Marquee
Is your next corporate event scheduled for the summer? Then it must be held outside in a marquee! Even though marquees are great for weddings, they are also unique places for other events and meetings. 
Working outside makes you smarter, and this meeting space will help you plan a successful corporate event that takes place outside. Will you be arranging conferences and events for your relaxed team? Marquees will work amazingly well for all the relaxed team events!
3. Lounges and social clubs
They offer special corporate event services that are identical to those of a pub, but you will get all the amenities at an enhanced level. These social clubs and lounges are the best places to hold these kinds of events because they are more elegant and classy than a typical pub or nightclub.
Lounges offer event services that are full of high-end hospitality and encourage people with similar interests or goals to get together.
4. Breakout rooms
Consider arranging corporate events in the breakout rooms, which will be more creative than any random party venue. These rooms can accommodate various groups for small meetings, such as banquet seating. In addition to being used for conferences, they are often used for shorter meetings called "huddle rooms."
You cannot use any rooms at the location of your meeting. You can still divide spaces with heavy boards or even curtains. Breakout rooms provide extra privacy, whether they are distinct or sectioned-off areas. If people are likely to talk about private or sensitive things, choose breakout rooms over other unusual meeting places.
5. Cruise ships
If you're planning a corporate event or recognizing top employees, booking a cruise ship as an event venue is the best option. Cruise ships are a unique place to have a party or a high-energy special event because they offer great food, breathtaking views, and luxurious entertainment.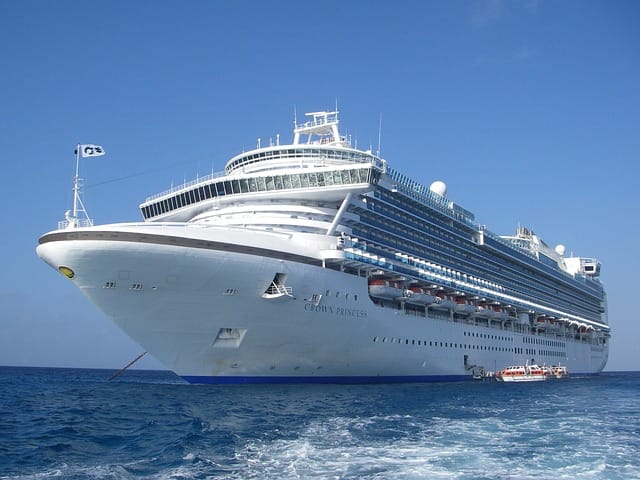 These are the top 5 places for corporate events where you should know about offering luxurious services to the attendees. So, what are you worried about? Booking any of the above places will leave your clients and employees with a lasting impression.