You may have been using an android smartphone for many years, but I can assure you that there are several fancy features of your Android device that you probably don't know about and have never tried out. Some more fresh features are released with newer Android versions, but only a few of them have become well-known. Most of the others fade away into the background and remain there unnoticed.
Some other features caught people's attention from the start but couldn't maintain the buzz and slowly got relegated to the background over time. Considering the non-stop iPhone versus Android debate, it's hard to make a case for Android when most people don't know about most of its valuable features. However, in reality, Android devices are more customizable and versatile than iPhones.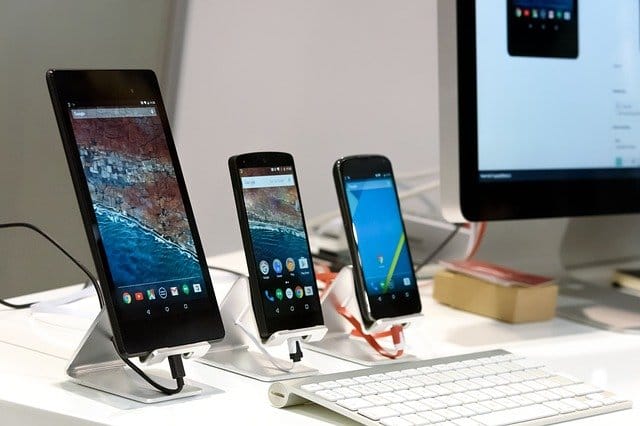 In this article, we look at some of the valuable but forgotten features of Android smartphones.
1. Split screen
The option to open and run apps simultaneously, one over the other or side-by-side, is one of the most underrated features of Android. This is a handy feature that makes it easier for you to multitask with your smartphone.
You can set up this feature by holding the Overview button (the square button beside the home button) and choosing one of the most recently used apps that you want to view. Then, you can hold it and drag it to the left or the top of the display before choosing another app that you want to use simultaneously beside it or under it.
Double-tapping the overview button to switch quickly between two apps you've used most recently.
2. Screen pinning
When you give people access to your phone, they can do things with it that you don't like, significantly intruding into your privacy. Screen pinning helps you avoid this. When you pin one or more apps to your phone screen, your phone can only run these pinned apps unless you enter your lock screen code to gain access to other apps. This means that external users are locked out of your private information and can only access the apps you make available.
To set up screen pinning, go to settings – security menu – enable screen pinning. After turning the feature on, then launch the app you want to make available. Then tap the overview button and pin the app to your screen.
3. Smart lock
Conventionally, locking your phone with your fingerprint or PIN code keeps it safe, but accessing your apps is inconvenient with this method. With the Smart Lock feature, you can easily access your phone, but you must be safely in your home.
Read: 5 Major Mobile App Security Threats and Solutions
To find this feature, go to security under settings, and turn it on. This feature disables your lock screen as long as you're in your home and when you connect your phone's Bluetooth to another trusted device like your car's stereo unit or if it recognizes your voice.
4. Guest mode
This is another feature that guarantees your data privacy when your phone is with other people. This feature is like the incognito tab of a browser, but it works for your phone. It is like flipping a switch, and your phone makes a shift into a different state where your accounts, data, and apps are securely hidden. So other users can only access the essential system apps on the phone.
This way, it is impossible for anyone to access your private information without signing back as you. Also, everything done in the other environment doesn't impact your standard phone setup.
Conclusion
There are several valuable features on the Android OS that are swept under the carpet simply because no one knows them. These are only a few of these features, as more are being released with newer updates to the Android OS.
Author Bio:

Eliza Sadler is a professional journalist with extensive experience, four years, working with essay on time, where you can buy an online essay. She also works as a freelancer and writes a lot of articles. She always focused on doing quality work to achieve her goals and objectives. Eliza is fascinated by the ability to create original works that meet high standards. Feel free to connect with her by email.