What is Cybersecurity?
Today our world is vastly more interconnected than it was ever before. This means a cyber-attack generated from a remote village is very well capable of causing havoc on some distant land. That too, without even firing a single N-missile! Therefore, safeguarding our data is even more challenging and crucial now. And towards this mission of safeguarding our data, the need for highly skilled cybersecurity experts is rising. That is where the next phase of the employment boom lies. A cybersecurity course will help you ride this tide and help you unlock your true potential. But before moving further, let's first understand what exactly is cybersecurity and cyberspace.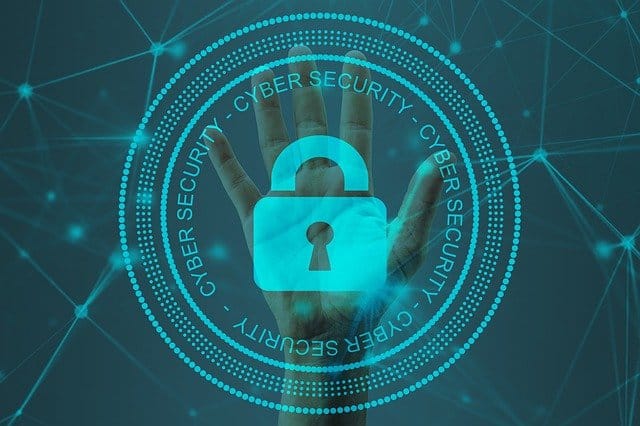 Cyber security simply refers to the measures taken to protect cyberspace, including critical information infrastructure from attack, damage, misuse, and economic espionage.
What is Cyberspace?
Cyberspace is a global domain within the information ecosystem consisting of the interdependent and interconnected network of information technology infrastructures, including internet telecommunication, computer systems, etc.
Now since we have understood the meaning of cyber security and cyberspace, let's discuss its relevance in today's world.
Importance for Cybersecurity and Cyberspace in Today's World
Cybersecurity and cyberspace have become the air we breathe, the water we drink! Like a double-edged sword, it can prove to be an effective tool of self-manifestation, while simple negligence may end up hurting the user. Thus, the significance of cybersecurity and cyberspace lies in the following:
Socially, we all are dependent on social media, wherein we transact innumerable quantities of personal data daily. All of this happens via the fabric of cyberspace.
Read: 6 Important Tips for Creating a Brand Story on Social Media
Economically, our entire financial system rests on the foundations of digital infrastructure. The foray of digital currencies like Bitcoin, Ethereum, etc., further complicates the financial cyberspace.
Politically, governments are on vigil against the misuse of cyberspace which is increasingly becoming a threat to the sovereignty and integrity of nations around the world.
Demographically, youth across the globe are facing challenges in keeping up with the evolving cyberspace. As a result, job scenarios, skill sets, etc., are getting impacted.
Considering the above significance and challenges that cyberspace faces today, one must also not ignore the silver lining here. A degree in cybersecurity will help you enter into the workforce with niche skill sets. It will not only serve today's employment scenario but will also take care of your future career prospects. Let's see what benefits a degree in cybersecurity offers.
Benefits of a Cybersecurity Degree
A degree in cybersecurity offers the following benefits:
Great career opportunities: A degree in cybersecurity will ensure that you are into a niche skill that is in much demand today and probably will remain so for the next few decades. With growing online avenues, one can work in this domain without even having to relocate to ensure a positive work-life balance. Moreover, cybersecurity will fare better than others irrespective of the prevalent economic conditions being an evergreen domain.
High remunerations: Today, cybersecurity experts are highly sought after, and a degree in cyber security will help you unlock the highest of the industry pays.
Societal goodwill: A degree and a job in cyber security will help manifest your potential and help secure and safeguard our society from malicious cyber-attacks. This will create a value of self-worth and thus help achieve all-around well-being.
Thus, a degree in cybersecurity is the key to a fulfilling future. Now let's discuss what it takes to get a degree in cybersecurity.
What Do You Need to Get a Cybersecurity Degree?
A cybersecurity degree will require the following:
High school education
Good proficiency in the English language
Fees (as per the result of scholarship test)
Will to learn something new
What Can You Expect from a Cybersecurity Degree?
During the course, you will learn:
Basic and Advanced course on network security
Malware analysis
Ethical hacking
Identity and Access Management
Web Application penetration testing
Cloud security
Blockchain security
Capstone project with leading data and cyber security institutions to formulate solutions for contemporary challenges
24/7 employment assistance and mentorship
Conclusion
Thus, we see that a degree in cybersecurity holds much potential towards building a rewarding career. Its utility is going to get enhanced even further as this world gets further interconnected and interdependent. With the increasing internet penetration among the masses, especially in Asia and Africa, the need for defense against cyber-attacks and data security will rise significantly. Also, at this juncture, when the world is facing an industrial revolution led by Artificial Intelligence and the Internet of Things, the need for an efficient cyber security curriculum can't be undermined. A judiciously planned cybersecurity course will thus help us build safe, secure, and resilient cyberspace while helping build your dream career.