More than 20% of the almost 2.5 million+ apps available on the Apple App Store are games, outpacing every other category.
Even companies that in the past had little to do with the gaming market are now trying to get into it. In order to create a strategic game like Clash of Clans for Android, the goal should be to engage users, draw in new customers, and encourage them to build hall bases.
On the other hand, it can be very challenging to stand out in a crowded market. How can you differentiate your game? Start with the advice below.
Everybody has a different learning curve when it comes to game creation, but some tasks must always be handled methodically. If newcomers fail to keep these factors in mind, their process may run into difficulties right away.
You would be astonished at how many people, while working long hours in the area, seem to forget or disregard what may seem to be common knowledge to you.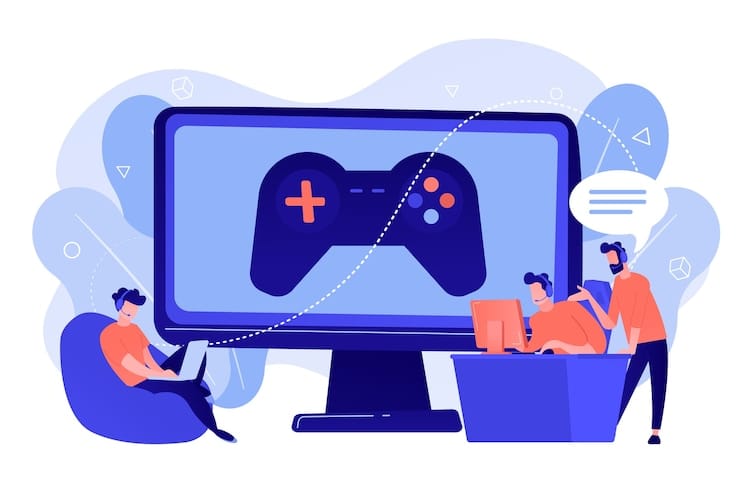 1. Research Competition and Trends
You must identify the preferences and interests of your target audience, or the potential players, in addition to determining the market's circumstances. What concepts are popular right now? Which game genres have remained popular over time? What are your rivals doing?
To make sure your product won't be one of those that were destined for failure, you should do some study on the ins and outs of the gaming industry to gain a better understanding of the environment and the kinds of products that typically succeed.
2. Make Your Game Unique
Now that you are aware of your rivals and your target market, you must figure out how to differentiate your game from both established products and up-and-coming ones. The gaming industry is quite big and very congested, as you surely already know, so your app's vision must provide something that your rivals don't — either unique aspects that gamers can't find anywhere else or a tried-and-true formula with a clever twist.
Your game should outperform its rivals in some way, either by improving the user experience or resolving problems with their products.
3. Keep Things Basic
Make your game simple and avoid using too many complicated aspects when you're just getting started with game development. You can experiment with more complex ideas if you've been at it for a long time and have proven yourself to be a superb product producer.
This also applies to UX design. Your app's overall appearance and feel should be straightforward and fluid, with basic and clear menus and an intuitive user interface. Your users will become overwhelmed and possibly confused if you add too much complexity or clutter.
4. Create a solid plan.
Plans are obviously essential for the successful development of a product. Gaming is a very complicated operation that necessitates properly planned methods. You can use a general project management tool or one created especially for controlling the game development process to manage your plans.
The platform, which was created with game creators in mind, features a trading card style that, in essence, gamifies the development project and lets you quickly assess its state and progress.
5. Go on studying
Without a commitment to lifelong learning, it is impossible to become an all-knowing expert in the field of game creation. We have observed how platforms and even gaming languages quickly become obsolete.
Developers simply cannot accept the chance of experiencing a learning curve slowdown. Try implementing the new trends in your game after keeping up with the news. It will give your game a modern perspective.
6. Go over the news
The direction of game creation is influenced by current trends, much like any other sector. A certain kind of game might be popular in the market right now, but not so much in the future. Now, if you believe your idea is unique and worth pursuing, you don't have to follow the trends religiously, but you should be aware of them.
There are numerous platforms that can assist you in staying current with trends and news in game creation. Edge magazine might be the ideal choice for you if you prefer it in a magazine format. Additionally, you can obtain updates from well-known developers by following them on Steam.
7. Review similar games
The ideas behind games like Subway Surfers and Candy Crush weren't very novel. These global game ideas required a considerable amount of creative development effort in order to become games with multi-million dollar sales. This includes adorable sounds, graphics, an aesthetically pleasing interface, and quirky characters.
Even the most straightforward games, like Tetris, can achieve the same level of fame as they already have, provided they are perfectly designed. To do this, you must study other well-known games that have a similar aesthetic.
Examine their strengths critically, and attempt to incorporate those qualities into your own game. It will spice up the situation.
Conclusion
Game creation is a competitive skill, so in order for beginners to become good developers, they must master it thoroughly and step-by-step. We've now included a collection of some of our best game development advice.