Have you ever heard of TikTok? Chances are if you have a smartphone, you know about this social media app. It's no surprise that Gen Z loves it – but it's also no secret that Donald Trump hates it!
TikTok has made some huge strides over the past few years, and its short-form videos have become a massive part of pop culture and lifestyle.
So how did it get to be so influential? From dance trends, cult recipes, and celebrity drama, TikTok has been witness to it all. But when did it become the phenomenon it is today?
When First Conceived, Tiktok Was A Music-Based App
If you're looking for a platform to share your lip-syncing, dancing, or other creative endeavors, then look no further than TikTok. This app has come a long way since its beginnings as Musical.ly in 2018 when it was acquired by ByteDance and merged with Douyin to become the powerhouse it is today.
With over 1 billion active users per month, it's no surprise that TikTok has become the go-to destination for creative expression.
From lip-syncing to dancing, you can find millions of users recreating the same moves and trends, making it an amazing platform for people to share their passion with the world. So if you're interested in joining the millions of TikTokers out there, now is the perfect time to jump in!
Evolution Of The Tiktok Logo
With its instantly identifiable music note-shaped emblem, TikTok has quickly risen to become one of the most popular social media platform since its 2016 debut by Douyin. Since its inception, the TikTok logo has undergone only a handful of minor tweaks and is still going strong.
The iconic Douyin logo has stayed the same since it was created by an unnamed designer. It all started as a simple 'd' shape that strongly resembles a musical note.
Depending on the context, you can see the logo in black on a white background or white on a black background, with a splash of cyan and fuchsia to give it the illusion of movement.
In 2017, when ByteDance launched the viral TikTok app globally, they decided to add the app's name to the logo. Fun fact: originally, the app name was two separate words – Tik Tok. Despite sharing a "d" shape with the previous logo, the new TikTok logo is more appealing thanks to its musical elements.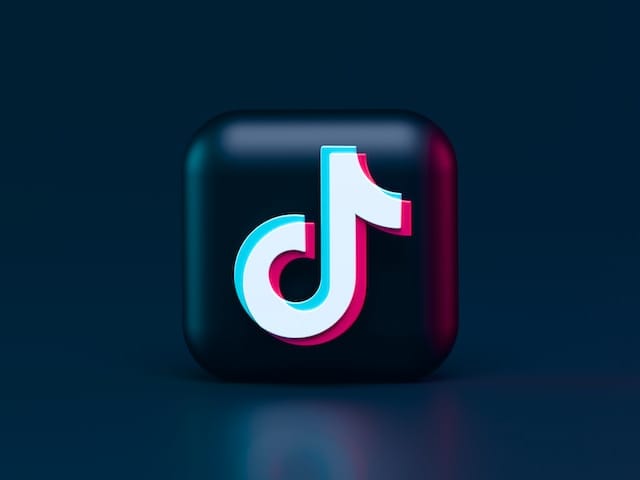 After That, It Started Bringing In A Lot Of Money
It's no secret that TikTok is the place to be for fame and fortune. In July 2020, TikTok launched the Creator Fund Program, allowing TikTokers to make money based on the views and engagement they get on their videos. But that's just the beginning.
TikTokers with massive followings have the opportunity to be sponsored by brands of all sizes. It's almost like TikTok is the new Instagram or YouTube, and for some lucky creators, it's become their full-time job with a salary way higher than most other professions.
Just look at Addison Easterling (aka Addison Rae) who reportedly earns around $5 million a year – two-thirds of it coming from merchandise and sponsorships with brands like Reebok and American Eagle.
The Impact It Has Had On The Marketing Industry Is Underappreciated
Are Chipotle, Hulu, and L'Oreal among your favorite companies? If that's the case, you'll be pleased to learn that each of them has achieved fame thanks to their TikTok videos. 
These well-known companies have benefited greatly from TikTok's growth as a marketing and customer-engagement platform.
Consider Chipotle as an illustration. Their 'Chipotle Royalty' challenge encouraged customers to explain why their special order is the best. This challenge gained a lot of attention and spread rapidly, with many participants and plenty of For You Page posts.
Because of this, it was significantly more successful than the majority of other advertising strategies. In addition, Chipotle offered a generous grand prize of $10,000.
TikTok wasn't just for big brands – small businesses discovered that the app was a great way to reach a global audience and increase their sales.
Small business owners were able to connect with potential customers and show off what they had to offer – from the production process to the final product.
TikTok Brought Individuals Together Even When They Were Alone
As the world dealt with the COVID-19 pandemic and social distancing, many people turned to home-based entertainment to keep themselves occupied.
Sure, Netflix and Disney+ were the go-to choices for some, but many chose to hop on the TikTok bandwagon. Understandably, the app saw a surge in downloads as everyone was stuck in their homes.
But TikTok was more than just a form of entertainment for us in isolation – it became a way for us to stay connected. The app encourages users to interact with others through likes, comments, duets, and shares, so even though we were isolated physically, we could still feel connected.
TikTok has been a savior for many of us during quarantine. Through watching and creating videos, we were able to take a peek into the lives of others, discovering their daily routines, recipes for banana bread and whipped coffee, and more.
It made the tremendous changes we faced as a result of the pandemic more bearable, providing us with a much-needed distraction and entertainment. All in all, TikTok has helped us get through this crazy time with smiles on our faces.
Trends In Quarantine, Political Upheaval, And The #Blacklivesmatter Movement
In May 2020, Black activists made use of many outlets to raise awareness about systemic racism and discrimination. A major upsurge in action and the development of the Black Lives Matter movement followed George Floyd's sad death at the hands of police.
People took to the app to share their opinions and spread information, turning TikTok into a hub for political activism and the dissemination of news and information, particularly around the #BlackLivesMatter movement.
Because of its widespread availability, the app became the de facto medium for users to coordinate and distribute in-person demonstration coverage that was otherwise neglected by the media.
Gen Zers aren't just stopping at raising awareness and going to protests – they're taking their political activism to the next level!
Take for example, the indoor rally Donald Trump held in Tulsa, OK in June 2020 as part of his unsuccessful reelection campaign – Gen Zers and K-pop fans on TikTok caught wind of this and came together to register for the rally, giving the Trump team a false impression of the number of attendees.
So successful was their plan that the former president even tried to ban the app in the US!
TikTok is a unique platform that welcomes everyone, regardless of their political views – but it has certainly helped Gen Zers become more politically progressive.
TikTok Remains And Will Remain A Fun Way To Pass The Time
TikTok is an incredible service because it hosts so many distinct communities. It's amazing how the app can be used to create such a bespoke experience, from 'SkinTok' to 'BookTok' to the D'Amelio sisters dancing Tok.
TikTok has become a phenomenal way to kill time, whether you're interested in voyeurism, exploring new styles, or finding gloomy humor.
In addition, it is influencing shifts in the political and cultural landscapes. There's a good reason why it's so popular.