India, a beautiful and traditional country, is recognized for its rich history and variety. India is a land of religious and natural splendors. There are hundreds of locations to see in South and North India, including most of the places recognized by north and south India. We spent a long time researching and compiling a list of the Top Places to Visit in India. The following are some of the best places to visit in India.
Munnar
Munnar, located in the Western Ghats ranges and at a height of 1,450 meters above sea level, is one of Kerala's highest destinations. Munnar is a beautiful town in the Idukki district's Kannan Devan Hills village. Munnar, located at the confluence of three mountain streams – Mudrapuzha, Nallathanni, and Kundala – is one of India's most well-known hill stations. This was the previous British Government's summer retreat in South India.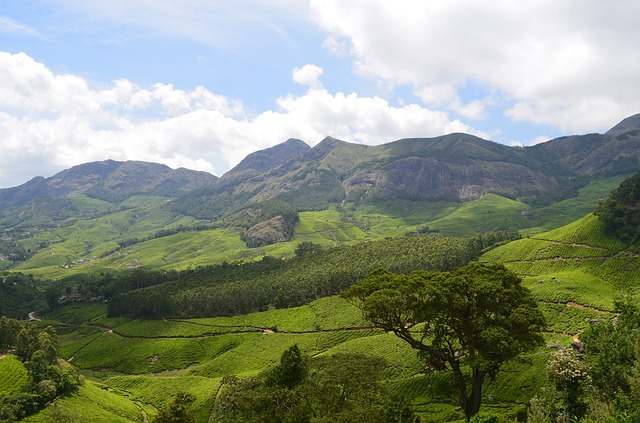 Manali
Manali is a hill station in Himachal Pradesh, located in the Kullu Valley at a height of 2050 meters in the Himalayan range. In the summer, it is a favorite vacation area for Indians, while in the winter, it is a snowy destination. Rohtang Pass, Beas Kund, Solang Valley, Rahala Waterfalls, Rozy Falls, Monasteries, and Temples are just a few of the attractions.
Hampi
Hampi, or the Great Place of Old Rock Structures, as it is now called, was the gothic capital of the Hindu Empire of Vijayanagara. Hampi, in the Indian state of Karnataka, is a UNESCO World Heritage Site. Hampi has several hills and valleys, as well as around 500 monuments.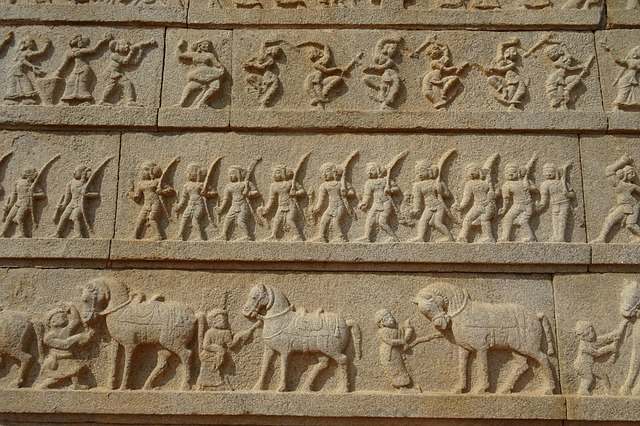 Andaman and Nicobar Islands
It has a number of small and medium-sized islands, including the Andaman and Nicobar Islands, which are located far from the mainland and provide a variety of tourist attractions. The Andaman and Nicobar Islands are located in the Bay of Bengal. Cellular Jail, Baratang, Barren Island, Havelock Island, and Mount Harriot are just a few of the numerous attractions to explore on these islands, which are rich in natural variety and draw millions of visitors each year. This is one of India's most famous tourist spots.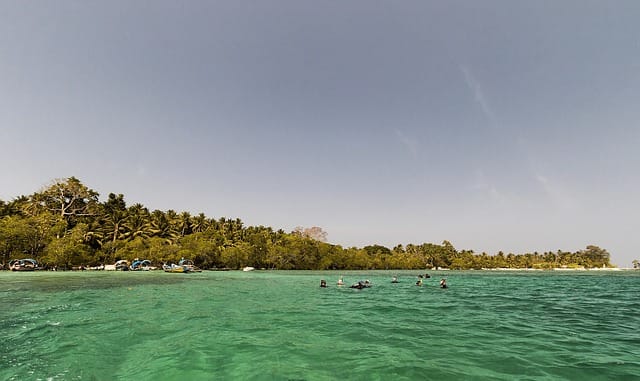 Darjeeling
Darjeeling is a prominent tourist destination in India, located in the Himalayan range in the state of West Bengal. Tea production is the major source of revenue, and Darjeeling is home to some of the world's most picturesque valleys. The rich greenery, pleasant temperature, and breathtaking vistas combine to create an ambient and appealing location. The more adventurous visitors come here for leisure, river rafting, and scenic hikes to take in the breathtaking vistas.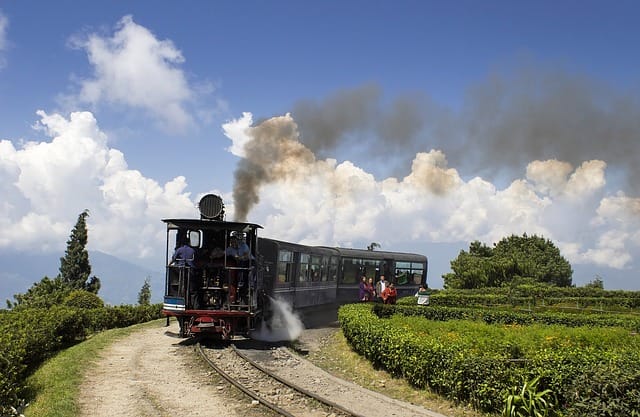 Mysore
Mysore is the state of Karnataka's second-biggest city. It is 130 kilometers from Bangalore, the state capital. Mysore Palace, Mysore Zoo, Brindavan Garden, Railway Museum, Chamundi Hill Temple, and St.Philomena Church are among India's most popular tourist spots. It was the historic capital of the Maharajas of Mysore, who administered the state of Mysore from this regal metropolis. Mysore has an old-world charm that hasn't been diluted by modern comforts.
Shimla
Shimla is a tourist destination and small city on the top of the mountains and it is located in the northwest Himalayas and is the capital of Himachal Pradesh. This place is ideal for enjoying cool weather, Mountain views, and snowy events in the seasons. There are many spots to see in and around Shimla. It is lying at an altitude of 2,213 meters above sea level.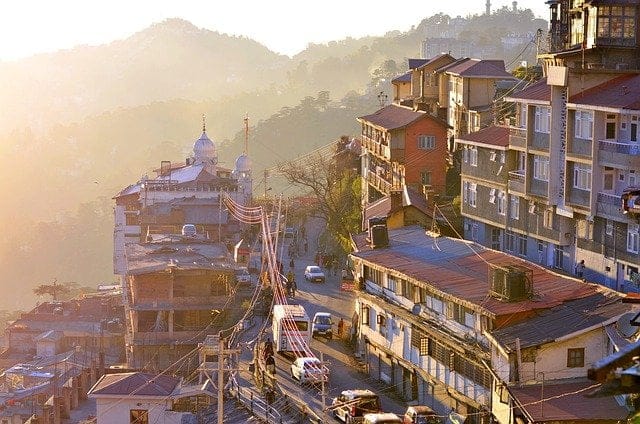 Jaipur
Jaipur is the capital of Rajasthan state, and it has been controlled by various rajas who erected many notable landmarks. Because practically all of the buildings and structures in this city are pink, it is known as the Pink City. Jantar Mantar, City Palace, Ishwar Lat, Central Museum, Dolls Museum, Jalmahal, Gaitor, Jaigarh Fort, Galta, and Amer are some of the other attractions in Jaipur.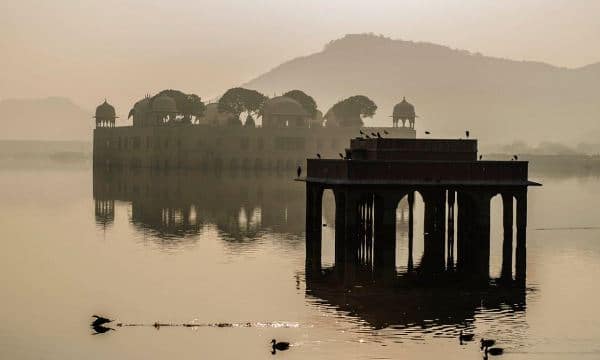 Agra
The Taj Mahal, one of the world's wonders, is located in Agra, along with a number of other notable historical attractions dating back hundreds of years. The city's tourist attractions include the Agra Fort, Ram Bagh, Jama Masjid, Dayalbagh, and Mariyam's Tomb. Agra served as the capital of multiple kingdoms and is one of the world's oldest cities.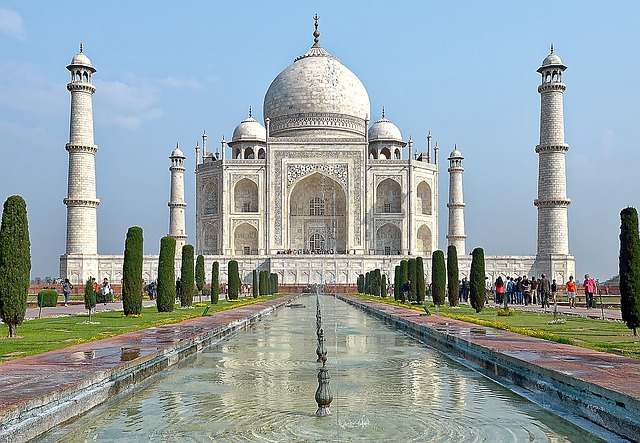 Kashmir is a high-altitude tourism destination in the state of Jammu and Kashmir. Kashmir, which is located in the Himalayan Mountains, is shared by Himachal Pradesh and Panjab. This site is endowed with a plethora of unparalleled attractions that may be experienced all year.
Ajanta Ellora Caves
This historical site is located near the Maharashtra city of Aurangabad. Ellora has 34 caverns and Ajanta has 29 caves, both of which are among the best examples of ancient Indian architecture. This location has been designated as a UNESCO World Heritage Site. Ajanta Ellora is a prominent tourist attraction for stone sculptures and rock cuts.
Kerala Backwater
Kerala has become a famous tourism destination for both local and international visitors. The Kerala Backwaters are India's most well-known tourist destination. Kerala has hundreds of backwaters that are becoming increasingly well-known. The traditional bamboo-built boats are the major attraction on the backwater, providing guests with an unforgettable experience on the water. Alappuzha, Kuttanad, Kottayam, Kollam, Kochi, Kumarakom, Malappuram, Kozhikode, Kasargod, and Trivandrum are some of Kerala's best backwaters.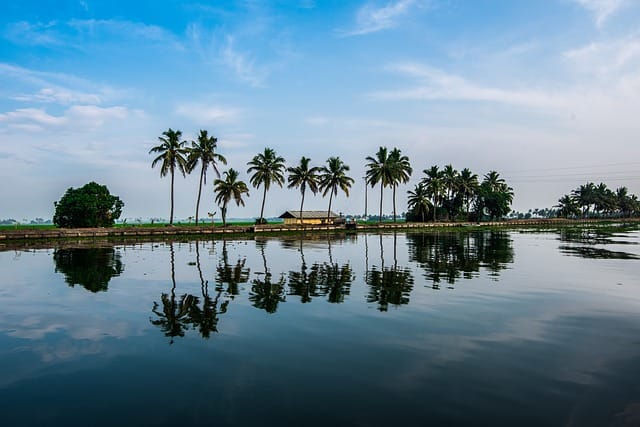 Amritsar
Amritsar is the most popular tourist attraction in North India, and it is also the state's cultural and commercial capital. The city serves as the Sikh religion's spiritual and cultural center. There are several attractions in Amritsar, including religious sites.
Kodaikanal
This is a beautiful hill station in Tamil Nadu, located in the Palani range in the Dindigul district. It's 7,200 feet above sea level, nestled amid India's colorful Western Ghats. Berijam Lake, Coakers Walk, Bryant Park, Kodai Lake, Pillar Rocks, Guna Caves, Pine Forest, and Silver Cascade are some of the locations to explore in and around this town.