1. Boeing Everett Factory
This factory, with the exception of the company's largest aircraft, is located in Everett, Washington, USA, and has a total floor space of around 398,000 square meters, with a total volume of 13.3 million square meters. This Boeing factory was designed specifically for the production of the 747.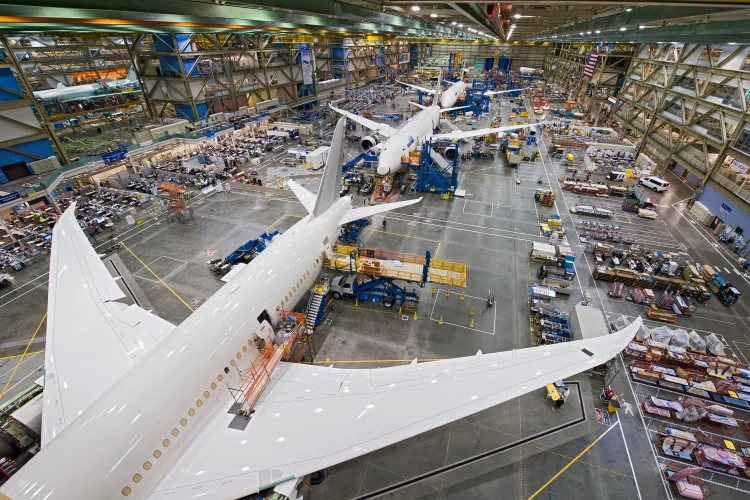 2. Target Import Warehouse
It was built with the intention of distributing imported items to online Target distribution facilities. This Warehouse is located in Lacey, Washington, United States, and has a floor area of 185,000 square meters, with a total volume of 7.43 square meters.
3. Jean-Luc Lagardere Plant
The Airbus A380 assembly plant, one of the world's biggest airliners, is located in Toulouse, Blagnac, France, with a total floor area of 122,500 square meters and a total volume of 5.6 million square meters.
4. Aerium
This was once a hangar for the construction of a massive airship, but it is now home to Tropical Islands, an artificial tropical resort. A hangar at Halbe, Brandenburg, Germany, has a total area of around 5.2 million square meters and a total floor space of approximately 70,000 square meters.
5. Meyer Werft
This is one of Germany's largest shipyards, located in Papenburg, Germany, and was initially built for cruise ships in 1795. The shipyard's overall floor space is 63,000 square meters, with 4.72 million square meters of useable space.
6. NASA Vehicle Assembly Building
It is the Saturn V Assembly Building and Shelter, which was erected in Brevard Country, Florida, to allow the simultaneous launch of four Saturn V rockets. This assembly building has a total floor area of 32, 374 square meters and was constructed on a 3.66 million square meter site.