India is one of the world's largest countries with a long history; there are hundreds of monuments and buildings that demonstrate the ingenuity of the people who governed the Indian Subcontinent. There are thousands of wonderful sites and constructions in India that have been designated as UNESCO World Heritage Sites, with some of them being the world's largest and most noteworthy.
Hampi
Hampi was the capital of Vijayanagar and one of the greatest Empires of Hindu in India's History. Hampi is located in Karnataka and is accessible easily by road and train. This is the place of the 14th century with more than 500 great monuments, almost all of them are made by rocks, this of the noted Historical site by UNESCO.
Taj Mahal
As one of the wonders of the world is the memorable structure built by Shah Jahan the Mughal emperor. This is the popular structure in the world that was built in 1630 AD and it took 22 years, 20,000 workers to build. Taj Mahal is located in the city of Agra in Uttar Pradesh State.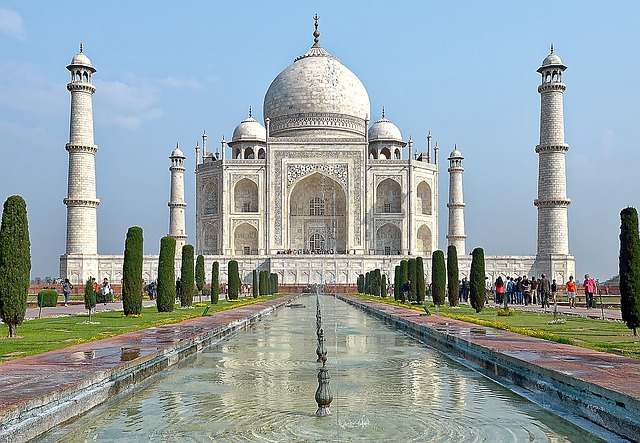 Khajuraho Temples and Monuments
Khajuraho Monuments is located in Khajuraho town Chhatarpur District in Madhya Pradesh. Khajuraho is one of the famous tourist destinations in India and has the largest group of Jain and Hindu temples with erotic sculptures. It is also listed in UNESCO World Heritage Site.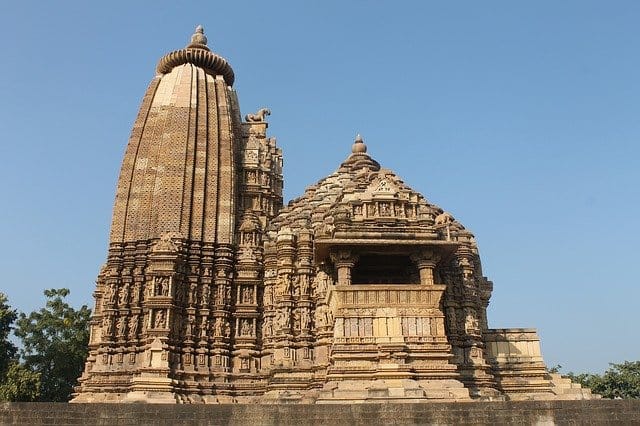 Ajanta and Ellora Caves
These caves are located in the Aurangabad district of Maharashtra and were built around 600 CE. Ajanta caves include sculptures and paintings believed to be masterworks of Buddhist spiritual art. Ellora is well known for its monumental caves, rock-cut temples, viharas, and mathas. There is a total of 34 caves of Buddhist, Hindu, and Jain in Ellora. Ajanta and Ellora are listed in UNESCO World Heritage Sites.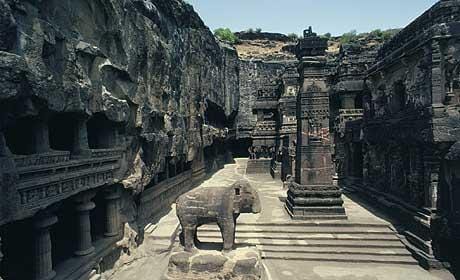 Fatehpur Sikri
Fatehpur Sikri is a famous city in the Agra District of Uttar Pradesh State. This Palace built in 1500 by Hindu Sikriwal Rajput Rajas. The artifact used in all the buildings at Fatehpur Sikri, palace-city complex, is the locally exploited red sandstone and is secured by five miles long fort wall with many Gates.
Bodhgaya
This is one of the popular religious sites in the Gaya District of Bihar State. Bodhgaya is associated with the Temple Complex, the Mahabodhi is the tallest stand at 55 meters high. Gautham Budha is believed to have received enlightenment in Bodhgaya.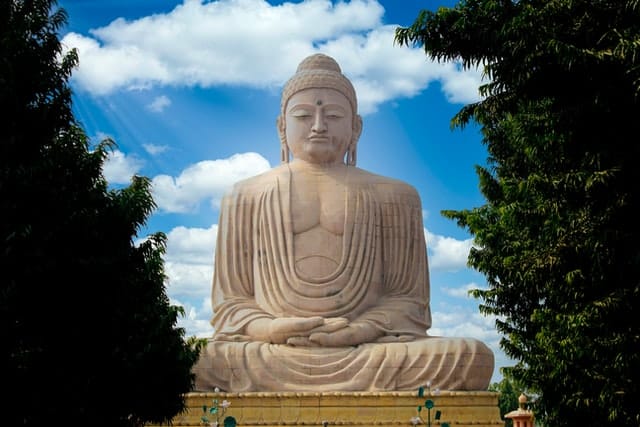 Konark Sun Temple
King Narasimhadeva constructed this Sun Temple at Konark, Orissa, between 1238 and 1250 CE. It was made of ferruginous sandstone that had been oxidized and blasted. The temple is a UNESCO World Heritage Site and one of India's most well-known temples for its rock carvings and architectural history.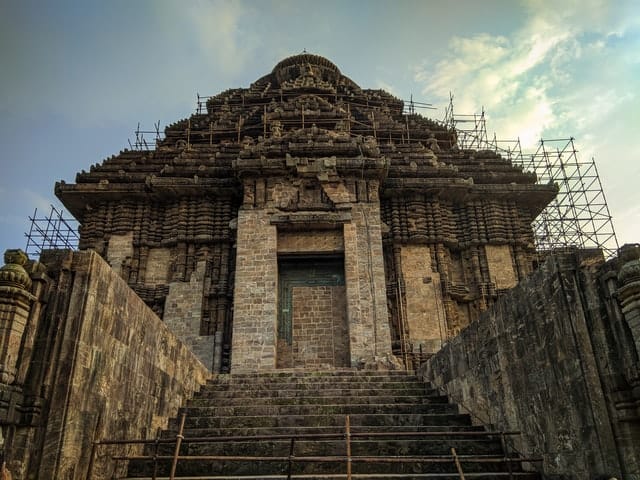 Qutub Minar
It is the tallest Minaret in India with a height of 72.5 meters and holds 379 steps to reach the top from inside. Qutub Minar was built in 1192 by Iltutmish (Began by Qutb ud din Aibak). In the complex of Qutub Minar encircled by ancient and gothic structures and ruins.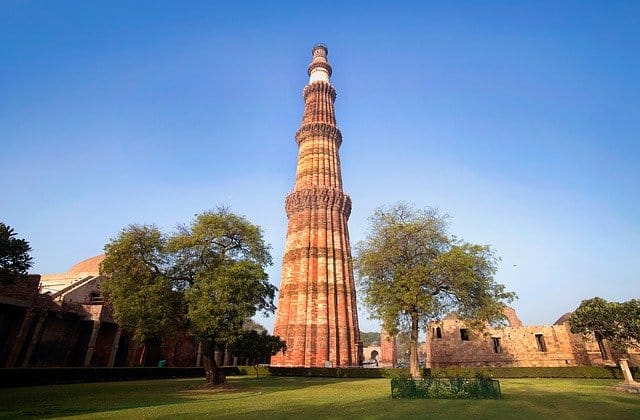 Agra Fort
This is one of the largest and beautiful forts in India built in 1573. Designers laid the foundation and it was built with bricks in the interior core with sandstone on outside surfaces. Around 1,444,000 constructors worked on it for eight years.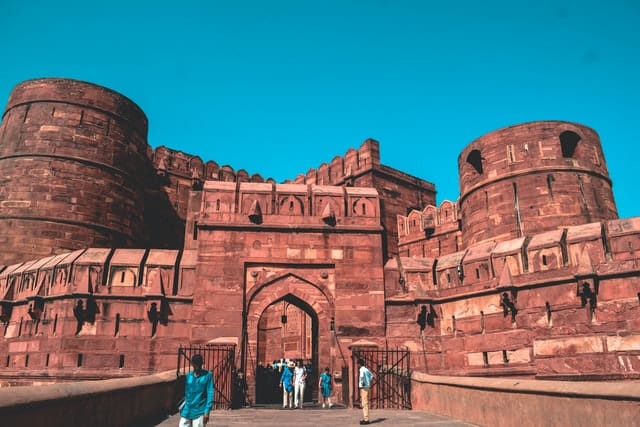 Hawa Mahal
Hawa Mahal means Palace of Winds is the Palace in Jaipur of Rajasthan State, It was built in 1799 by Maharaja Sawai Pratap Singh. The five-story exterior with its 953 small windows, is built by red and pink sandstone.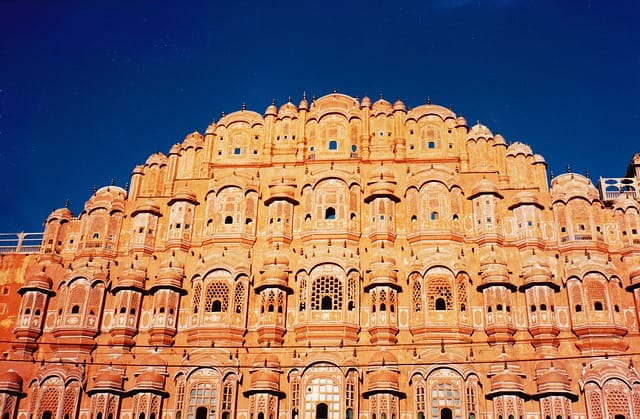 Meenakshi Amman Temple
This is the Hindu temple located on the side of the river Vaigai in Madurai of Tamil Nadu state. The Meenakshi temple is dedicated to the Goddess Parvati. This temple is one of the most visited places in India and one of the largest temples in India. This temple was built from 1623 to 1655 CE, it was on the list of the top 30 nominees of the new wonder of the world.