The following list of Best Schools are not ranked but just listed, the top Schools listed based on reviews of notable websites.
Slate the School The School was established in the year 2001, by Vasireddy Educational Society, with a vision to contribute quality and value-based education to children.

Address: Adjacent Gunfoundry, Chapel Road, Abids, Hyderabad – 500001
Phone: 6625-8420, 2344-0741, 2323-2669
Web:http://www.slate-theschool.com
Activities: Music, Dance, Yoga, Karate, Sports, Field Trips, Theme Days, Celebrations
Vidyaranya High School
The School was founded by Shanta Rameshwar Rao in 1961, with a separate space surrounded by green plants.
Address: 5-9-20, Green Gates, Saifabad, Hyderabad – 500004
Phone: 040 23237789, 91-40-2323 5146
Email: [email protected]
Web:www.vidyaranyaschool.com/
Bharatiya Vidya Bhavan's Vidyashram (Jubilee Hills)
The School started in 1979, has modern facilities and education system, and facilities like Tennis Courts, Basketball Court, and Indoor Sports.
Address: Off Film Nagar Road, Opposite Tanya Showroom, Road Number 71, Jubilee Hills, Hyderabad – 500033
Phone: +91-40-23544934
E-mail ID: [email protected]
Web:http://www.bvbpsjh.com
Oakridge International School (Gachibowli)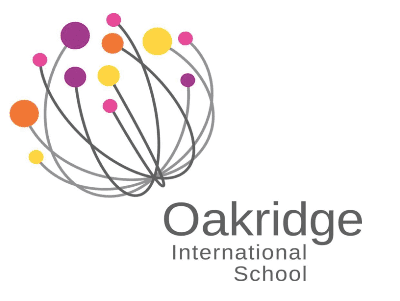 Oakridge International School is an international baccalaureate-affiliated school located in Hyderabad, India, founded in 2002.
Address: Khaja Guda, Gachibowli, Hyderabad, Andhra Pradesh
Phone: 2004-2460/2004-2461/2004-2462/2004-2463/2004-2464
Fax: 2300-6161
Web:www.oakridge.in/
Harvard/Howard Public School
Affiliated to CBSE board, Established in the year 1986, and situated in the heart of the city at Himayatnagar, Hyderabad, Howard Public School (formerly known as Harvard Public School)
Address: 3-6-568, Street No.8, Himayat Nagar, Himayat Nagar, Hyderabad – 500029
Phone: (40) 27630610
Email: [email protected]
Website:http://howardpublicschool.org/index.html
Praganya Montessori School
The School established in 2004, providing full Montessori for the age of 30 months to 12 years old, The School operates five days a week, three terms per year.
Address: 8-4-376/3, Borabanda, Sanat Nagar Industrial Estate, Hyderabad – 500018
Phone: (40) 23716206
Website:http://pragnyamontessori.com/index.html
Email: [email protected], [email protected]
Kendriya Vidyalaya
The School founded in 1981, has 50 Vidyalayas all in Andhra Pradesh, 1500 teachers, and around 45,000 Students. This is a great place for quality education.
Address:
Barkas, CRPF Camp, Keshogiri, Hyderabad – 500005
Phone: (40) 24440338
Email: [email protected]
Website:http://www.kvsrohyd.gov.in
Silver Oaks School
It is one of the best schools in Kukatpally that's offering a CBSE syllabus. Antecedently its name was Visakha Central School.
Address: Bachupally, Miyapur-Medchal Highway, Hyderabad 500090, AP, INDIA
Telephone: +91-40-23047777, 23048888, 23047788
Mobile: +91- 9440800696 b, 9440800698
Email: [email protected]
Web:www.silveroaksschool.com
Glendale Academy
Address: Beside Sun City, Artillery Centre Gate, Hyderabad
Phone: +91-40-6461-1937, 6552-3980
Grades: Preschool to X
Facilities: Music, Lab, Sports
Email: [email protected]
Web:http://www.glendaleacademy.net
Vignana Jyothi Public School
Address: G-16/A, Madhura Nagar, Hyderabad – 500 038
Phone: +91-(40) – 23752258
E-mail: [email protected]
Grades: Nursery to X
Web:http://vjpschool.com/