Top 50 Largest Companies in the World
Largest Companies could be Contingent on total Employees, the Assets of the Company (Area, Branches, and Revenue), but we have listed on annual revenue. There are Thousands of Multinational Companies in the world, many of them are from Oil and Gas Companies as revenue are huge. The United States owned many Huge Companies and Exxon Mobil is the largest company in the world by revenue located in Texas of United States. We have listed 50 largest companies and most of the company located in the United States, apart from this country Germany, China, Japan, France, United Kingdom leads in the ranking of largest Companies list.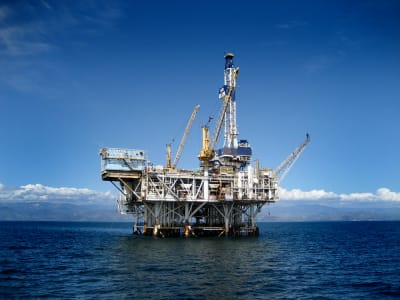 The Following list comprises 50 Largest Companies in the World, the Companies listed from different Industries.

| Rank | Company | Primary Industries | Total Revenue($US Billions) | Head Quarters | Employees |
| --- | --- | --- | --- | --- | --- |
| 1 | Exxon Mobil | Oil and Gas | $486.43 | Irving, Texas, United States | 82,100 |
| 2 | Royal Dutch Shell | Oil and Gas | $470.17 | London, United Kingdom,NetherlandsThe Hague, Netherlands | 90,000 |
| 3 | Walmart | Retailing | $446.95 | Bentonville, Arkansas, United States | 2,150,000 |
| 4 | BP | Oil and Gas | $386.46 | London, United Kingdom | 97,600 |
| 5 | Vitol | Commodities | $297.00 | Rotterdam, Netherlands and Switzerland Geneva, Switzerland | 2,810 |
| 6 | Sinopec | Oil and Gas | $273.00 | Beijing, China | 400,513 |
| 7 | Chevron | Oil and Gas | $253.71 | San Ramon, California, United States | 61,189 |
| 8 | ConocoPhillips | Oil and Gas | $251.23 | Houston, Texas, United States | 29,800 |
| 9 | Samsung Group | Electronics | $247.50 | Seoul, South Korea | 275,000 |
| 10 | Toyota Motors | Automotive | $235.89 | Toyota, Aichi, Japan | 316,121 |
| 11 | State Grid Corporation of China | Electric utility | $226.29 | Beijing, China | 1,564,001 |
| 12 | PetroChina | Oil and Gas | $221.57 | Beijing, China | 464,000 |
| 13 | Total S.A. | Oil and Gas | $220.42 | Courbevoie, France | 111,401 |
| 14 | Volkswagen Group | Automotive | $210.78 | Wolfsburg, Germany | 501,956 |
| 15 | Japan Post Holdings | Conglomerate | $203.96 | Tokyo, Japan | 229,134 |
| 16 | Glencore | Commodities | $186.15 | Baar, Switzerland | 52,000 |
| 17 | Saudi Aramco | Oil and Gas | $182.40 | Dhahran, Saudi Arabia | 54,441 |
| 18 | Gazprom | Oil and Gas | $158.10 | Moscow, Russia | 432,000 |
| 19 | Fannie Mae | Financial services | $153.80 | Washington, D.C., United States | 7,300 |
| 20 | General Motors | Automotive | $150.28 | Detroit, Michigan, United States | 284,000 |
| 21 | General Electric | Conglomerate | $147.30 | Fairfield, Connecticut, United States | 287,000 |
| 22 | Carrefour | Retailing | $146.58 | Levallois-Perret, France | 475,976 |
| 23 | Petrobras | Oil and Gas | $145.90 | Rio de Janeiro, Brazil | 80,492 |
| 24 | Berkshire Hathaway | Conglomerate | $143.69 | Omaha, Nebraska, United States | 217,000 |
| 25 | Allianz | Financial services | $142.24 | Munich, Germany | 151,388 |
| 26 | Daimler AG | Automotive | $139.17 | Stuttgart, Germany | 267,274 |
| 27 | Ford Motor Company | Automotive | $136.26 | Dearborn, Michigan, United States | 327,531 |
| 28 | Eni | Oil and Gas | $129.96 | Rome, Italy | 78,417 |
| 29 | Hewlett-Packard | Information technology | $127.24 | Palo Alto, California, United States | 266,590 |
| 30 | AT&T | Telecommunications | $126.72 | Dallas, Texas, United States | 321,000 |
| 31 | Nippon Telegraph and Telephone | Telecommunications | $124.33 | Tokyo, Japan | 205,288 |
| 32 | Assicurazioni Generali | Financial services | $121.30 | Trieste, Italy | 85,368 |
| 33 | Cargill | Food processing | $119.50 | Wayzata, Minnesota, United States | 158,000 |
| 34 | E.ON | Electric utility | $118.52 | Düsseldorf, Germany | 85,105 |
| 35 | JX Holdings | Oil and Gas | $116.41 | Japan | - |
| 36 | GDF Suez | Electric utility | $112.88 | Paris, France | 160,700 |
| 37 | AXA | Financial services | $112.42 | Paris, France | 189,927 |
| 38 | Hitachi, Ltd. | Conglomerate | $112.24 | okyo, Japan | 361,745 |
| 39 | McKesson Corporation | Pharmaceuticals | $112.08 | San Francisco, California, United States | 31,800 |
| 40 | Bank of America | Banking | $111.39 | Charlotte, North Carolina, United States | 203,425 |
| 41 | Tesco | Retailing | $110.85 | Cheshunt, United Kingdom | 492,714 |
| 42 | Freddie Mac | Financial services | $109.96 | McLean, Virginia, United States | 5,000 |
| 43 | Apple Inc. | Electronics | $108.25 | Cupertino, California, United States | 63,300 |
| 44 | Honda | Automotive | $107.99 | Japan Tokyo, Japan | 181,876 |
| 45 | Verizon | Telecommunications | $106.57 | New York, New York, United States | 203,100 |
| 46 | Nissan Motors | Automotive | $105.52 | Yokohama, Japan | 127,625 |
| 47 | Panasonic Corporation | Electronics | $105.04 | Kadoma, Osaka, Japan | 290,493 |
| 48 | Nestlé | Food processing | $104.97 | Vevey, Vaud, Switzerland | 253,000 |
| 49 | LUKoil | Oil and Gas | $104.96 | Moscow, Russia | 150,000 |
| 50 | Pemex | Oil and Gas | $103.54 | City, Mexico | 138,215 |