Singapore, referred to as the Lion City, is a compact island country nestled in Southeast Asia. Despite its limited landmass, Singapore boasts a wealth of diverse attractions that cater to a wide range of travelers, from families to solo explorers. This comprehensive guide will introduce several of Singapore's top-rated tourist destinations, such as the Singapore Flyer and the SEA Aquarium Singapore, that are not to be missed.
Singapore Flyer Tickets
One of the most iconic attractions in Singapore is the Singapore Flyer, a giant Ferris wheel that stands at 165 meters tall. It offers stunning panoramic views of the city skyline and beyond, with each ride lasting approximately 30 minutes. Visitors can purchase Singapore Flyer tickets to ride the Singapore Flyer online or at the attraction itself, with the option of choosing a regular or express pass.
In addition to the stunning panoramic views, the Singapore Flyer boasts a range of dining options. Guests can indulge in a romantic sky-high dinner with the Flyer Dining experience, savor cocktails at the Flyer Lounge, or peruse the retail outlets for souvenirs and snacks.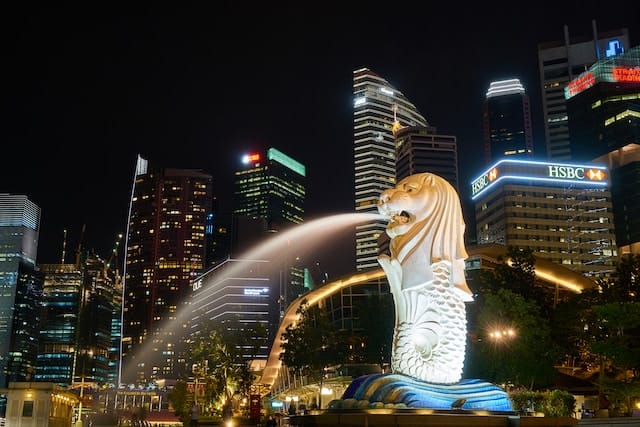 SEA Aquarium Singapore
The SEA Aquarium Singapore is another popular attraction that is perfect for families and animal lovers. The SEA Aquarium Singapore boasts a collection of more than 100,000 marine creatures representing over 1,000 species, establishing it as one of the world's largest and most diverse aquariums. The aquarium showcases an array of habitats, such as the Open Ocean exhibit, which provides an awe-inspiring panorama of marine life through its expansive 36-meter-wide viewing panel.
The SEA Aquarium Singapore also offers various interactive experiences, including the opportunity to get up close with dolphins and sea lions. Visitors can purchase tickets to the aquarium online or at the attraction itself, with the option of choosing a regular or VIP pass.
Other Must-Visit Attractions in Singapore
"Beyond the Singapore Flyer and the SEA Aquarium Singapore, Singapore boasts numerous other notable attractions that visitors should not miss. Below are some of our top recommendations:"
Gardens by the Bay: This park contains futuristic Supertrees, two enormous conservatories, and numerous outdoor gardens.
Marina Bay Sands: The infinity pool on the 57th floor of this renowned hotel and casino complex offers breathtaking views of the cityscape.
Sentosa Island: This resort island is home to various attractions, including Universal Studios Singapore, Adventure Cove Waterpark, and the S.E.A. Aquarium.
Merlion Park: One of the most recognizable landmarks in Singapore, this iconic statue depicts a mythical creature.
Chinatown: This vibrant district offers a glimpse into Singapore's Chinese heritage, with various temples, markets, and food stalls.
Tips for Visiting Singapore
Before you embark on your Singapore adventure, here are some tips to help you make the most of your trip:
Plan ahead: Singapore can get busy, especially during peak season, so it's best to book your tickets and accommodation in advance.
Dress appropriately: Singapore is a tropical country, so it's important to wear light and comfortable clothing. However, do note that some attractions have dress codes, so it's best to check beforehand.
Stay hydrated: Singapore's weather can be hot and humid, so make sure to drink plenty of water to stay hydrated.
Be respectful: Singapore is known for its strict laws and regulations, so it's important to be respectful of the local customs and culture.
Conclusion
In conclusion, Singapore is a vibrant and diverse city that offers an incredible array of attractions for visitors of all ages. From the stunning views of the Singapore Flyer to the mesmerizing marine life of the SEA Aquarium Singapore, there is something for everyone in the Lion City.