As a preeminent institution focused on contemporary art, The Museum of Modern Art (MOMA) in New York City has rightfully earned a place among the foremost art museums in the world. Its founding in 1929 marked the beginning of a storied legacy dedicated to the acquisition and display of groundbreaking artworks from all corners of the globe. To assist visitors in their exploration of this cultural treasure trove, this guide offers an informative introduction to the museum's exhibits, collections, and programming, as well as practical information pertaining to ticket purchases and visiting guidelines.
About MOMA
About Museum of Modern Art is located in midtown Manhattan, and is home to over 200,000 works of art in a variety of mediums, including painting, sculpture, photography, film, and performance. The museum is renowned for its collection of modern and contemporary art, with works by artists such as Pablo Picasso, Vincent van Gogh, Jackson Pollock, and Andy Warhol. The museum also hosts a number of temporary exhibits each year, showcasing cutting-edge contemporary art from around the world.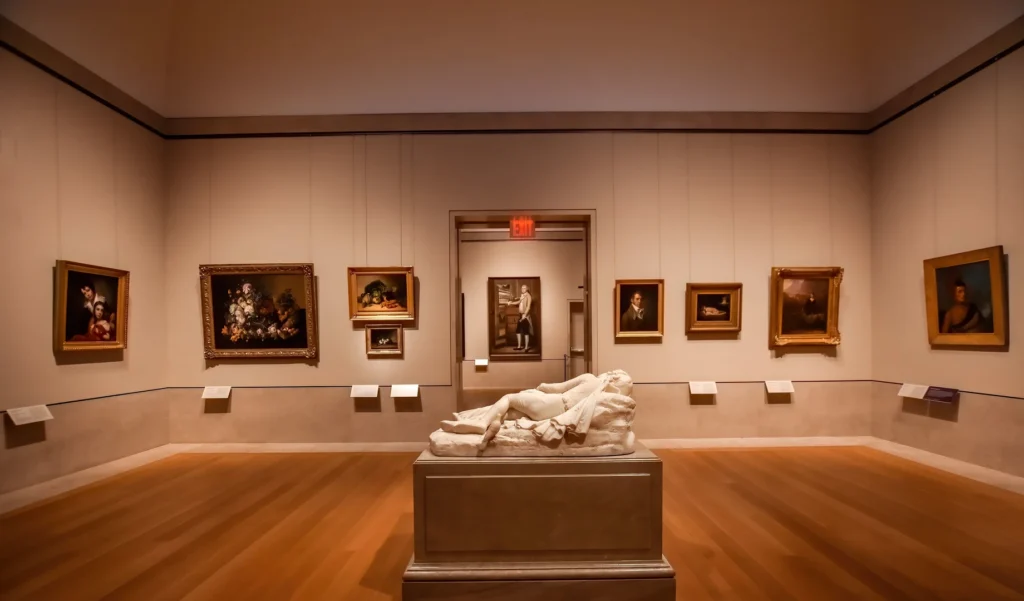 MOMA Tickets
To visit the Museum of Modern Art, visitors must purchase tickets in advance. Tickets can be purchased online through the museum's website, or in person at the museum's ticket desk. Admission prices vary depending on the day and time of visit, with discounts available for students and seniors. Visitors can also purchase a MOMA tickets membership, which provides unlimited admission to the museum for a year, as well as access to exclusive events and programming.
Exhibits and Collections
The Museum of Modern Art's distinguished permanent collection is thoughtfully arranged into six distinct categories, each encompassing a range of artistic mediums: painting and sculpture, drawings, prints and illustrated books, photography, film, and design. Spanning from the late 19th century through to present day, the collection's prime focus centers on modernism and contemporary art, encompassing an array of movements and genres within those spheres. In addition, the collection features a diverse selection of works from various regions across the globe, with an intentional emphasis on the art of Europe and the Americas.
The Museum of Modern Art's temporary exhibits are subject to dynamic and frequent rotation, featuring thought-provoking works that often engage with issues of social and political significance, rooted in the contemporary art landscape. Recent examples of these exhibitions have included "Félix Fénéon: The Anarchist and the Avant-Garde", which delved into the life and work of a pivotal early 20th-century art critic and collector, as well as "Dorothea Lange: Words & Pictures", a profound exploration of the seminal photographer's profound impact on American visual culture.
Visiting MOMA
It is highly recommended that visitors to the Museum of Modern Art allocate several hours to fully explore the galleries and exhibitions on display. The museum operates seven days a week, with Friday evenings offering extended hours for added convenience. Additionally, the museum's inviting cafeteria and well-stocked gift shop afford opportunities to pause for a quick bite or procure a distinctive keepsake, adding to the overall experience.
In addition to exploring the galleries, visitors can participate in a range of programming and events, including artist talks, film screenings, and workshops. The museum also offers guided tours and audio guides, which provide a deeper understanding of the works on display and the artists behind them.
Conclusion
The Museum of Modern Art is a must-visit destination for anyone interested in contemporary art and the artistic creative process. With its diverse collection of works and commitment to showcasing cutting-edge contemporary art, MOMA offers a unique and inspiring experience that can be enjoyed by visitors of all ages and backgrounds. Whether you are a seasoned art lover or simply curious about the latest trends in contemporary art, a visit to MOMA is sure to spark your imagination and provide a window into the world of modern creativity.