List of Top IT Companies in Mumbai
Mumbai is the largest City in India by Population and most of the top Companies headquartered in the city. It is the leading city of Information Technology after Bangalore and Hyderabad. Mumbai is home for hundreds of the Notable MNC Companies branches and Head Quarteres. The Technology related Companies and business growing here day by day.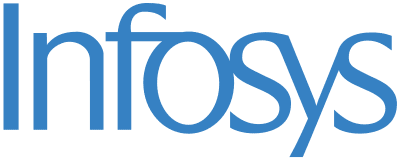 Accenture India Pvt. Ltd.
Express Towers 17th Floor, Nariman Point, Mumbai – 400021
Phone: 022-22814000, Fax : 022-22814001
Email: info@accenture.com
Website: www.accenture.com
Services: IT, business consulting and outsourcing services
Founded: 1989 (in USA)
Employees: 80,000
Infosys
85, 'C', Mittal Towers, 8th Floor, Nariman Point, Mumbai – 400021
Phone:022-22846490
Fax : 022-22846489
Email: info@infosys.com
Website: www.infosys.com
Services: IT, business consulting and outsourcing services
Founder(s): N. R. Narayana Murthy, Nandan Nilekani, N S Raghavan, S Gopalakrishnan, S D Shibulal, K Dinesh, Ashok Arora
Founded: 1981
IBM India Limited
D-4129, Oberoi Garden Estates, Saki Vihar Road, Beside Chandivali Studio, Andheri (E), Mumbai-400059
Ph: 022-28509428
Fax: 022-56989662
Email:info@ibm.com
Website: www.ibm.com
Employees: 1,50,000
Founded: 1992
Services: Computer hardware, Consulting, IT Services
L&T Infotech (Larsen & Toubro)
South Block, Gate No.2, Saki Vihar Road Powai, Mumbai – 400072
Phone: 022-56948484
Fax: 022-28581615
Email: india@lntinfotech.com
Website: www.lntinfotech.com
Founded: 1997
Services: Services Information technology services, IT consulting, BPO and solutions
Employees: 15000
Ness Technologies
201, Paradigm – A, Building No. 12, Mind Space, Malad (W), Mumbai – 400064
Phone: 022-56441000
Fax: 022-56441020
Email: infomdc@ness-gsg.com
Website: www.ness-gsg.com
Services: IT Consulting, IT Services, Outsourcing
Founded: 1999
Employees: 7800 Plus
Polaris Software Lab Limited
Unit No. 133, SDF V, Seepz, Andheri (E), Mumbai-400096
Phone: 022-28290019
Fax: 022-28292930
Email: mumbai@polaris.co.in
Website: www.polaris.co.in
Services: Business consulting, IT Services and Business process outsourcing
Founded: 1993
Mahindra Satyam
5th Floor, Boston House, Behind Landmark, Suren Road, Opposite Landmark Building, Suren Road, Chakala, Andheri (E), Mumbai – 400093
Phone: 022-55566363
Fax: 022-55023760
Email: info@satyam.com
Website: www.mahindrasatyam.com]
Services: IT, business consulting and outsourcing services
Founded: 1987
Tata Consultancy Services
Air-India Building, 11th Floor Nariman Point, Mumbai-400021
Phone: 022-56689999
Fax: 022-55509333
Email: info@tcs.com
Website: www.tcs.com
Services: IT, business consulting and outsourcing services
Founded: 1968
Employees: 263,637 (Worldwide)
iGATE Patni
Standard Design Factory II, Krantiveer Lakhuji Salve Marg, Santacruz Electronic Export Processing Zone, Andheri East, Maharashtra
Phone:022 2778 3600
Services: IT, Hardware
Tech Mahindra Ltd
Wing 1, Oberoi Gardens Estate, Off. Saki Vihar Road, Chandivali, Andheri (E), Mumbai 400 072, Maharashtra. India
Tel: +91 22 6688 2000
Fax: +91 22 2847 8959
Hours: Friday hours 9:00 am–5:30 pm
Web: www.techmahindra.com
Services: IT Services