India is one of the most mobile users in the world with more than 600 million subscribers at the end of 2011, Major Mobile Service Providers Operating Network Solution with the best coverage in the Towns and Villages. Mobile Network Operators in India faces more competition day by day. GSM, CDMA, and EDGE are the common technologies used in the Mobile network in the entire country. 3G services coverage spread to all cities and major towns in India and 4G services launched in the middle of the year 2012 by leading Mobile Operators.
15. Ping Mobile
Ping Mobile is the telecom service owned by the HFCL Infotel Limited with 1.15 Million users in the selected places in India. It's Provides GSM and CDMA technology to the Ping Users. Ping is headquartered in proximity to Madison Avenue with offices in India.


14. Cheers Mobile
This is the telecommunication in India owned by Etisalat DB Telecom Pvt. Ltd and Dynamix Balwas Group with 1.67 million subscribers as of December 2011. It serves GSM and GPRS technology to the users. The service is presently functional in select cities and will be touched other cities soon.

13. Loop Mobile
Loop Mobile is the Oldest Mobile telecom service provider formerly known as BPL Mobile. Loop has coverage in Assam, Kolkata, North East, Mumbai, Madhya Pradesh, Haryana, Orissa, Punjab, and Rajasthan. This Telecommunication originally founded in 1994 as BPL Mobile later 2009 as Loop Mobile headquartered in Mumbai. It is providing GSM and EDGE services. It's owned by Khaitan groups. The total Subscriber is 3.02 million subscribers on October 2013.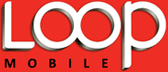 12. S Tel
S Tel is the Telecommunications service has to license in Orissa, Bihar, Himachal Pradesh, North East, Assam and Jammu & Kashmir. S Tel providing services to 3.54 million subscribers as of 2011 and it uses GSM, GPRS technology to the users. S Tel owned jointly by Siva Groups (51%) and Bahrain Telecommunication Company (49%), aftermath Bahrain telecommunication company agreed to sell whole holdings to the Sky City Foundation Ltd (Indian based company).

11. MTNL (Mahanagar Telephone Nigam Limited)
MTNL is the Government state-owned telecommunication enterprise headquartered in New Delhi and Established in 1986. MTNL provides GSM, HSDPA, and CDMA technology and it has 3.62 million subscribers at the end of 2013. MTNL provide service in all major cities in India and has offices in the particular places, is has 45,000 employees as of 2010.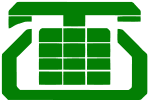 10. Videocon
Videocon telecommunication is owned by Videocon Group headquartered in Mumbai with 3.24 million subscribers at the end of 2013. It provides GSM, GPRS and EDGE technology for the subscribers.

9. MTS
MTS India is the Telecommunication Company of Russian Mobile Telesystems headquatered in New Delhi with 14.10 million subscribers in 2011. MTS provides technology of CDMA, EVDO to main states of India. The ownership shared to Sistema (56.68%), Shyam Group (23.98%), and Russian Governement (17.14%).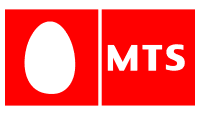 8. Uninor
This is the mobile network operator headquartered in Gurgaon with 32.30 million subscribers at the end of October 2013. It provides technology of GSM, EDGE in the main states of India. The company has 2,000 employees in 2011. Uninor founded in 2009 by Telenor Group with share of (67.25%) and Unitech Group (32.75%). It has more than 375,000 outlets in India.

7. Aircel
Aircel is the sixth largest Mobile network operator in India headquartered in Chennai of Tamil Nadu State with subscriber of over 63.20 million as of October 2013. Aircel Provides Technology of GSM, EDGE, and HSDPA. Aircel founded in 1999 by Maxis Communications and shared to Apollo Hospital (26%). This is the leading mobile operator in Tamil Nadu, North-East and Assam.


6. TATA DoCoMo and Virgin Mobile
This is the Joint venture telecommunication service founded in November 2008, Headquartered in New Delhi. It uses technology of CDMA, EVDO, GSM, EDGE, and HSPA+, has good 3g coverage in major states in India. Tata DOCOMO and Virgin Mobile had about 90.09 million subscribers as on 2012. It shared ownership to NTT DoCoMo of 26% and 74% for Tata Teleservices.

Virgin Mobile founded in 2 March 2008 and headquartered in New Delhi as telecommunications with joint venture owned by Virgin Groups (50%) and Tata Teleservices (50%). It uses technology of CDMA, EVDO, GSM, EDGE, and HSPA+. Virgin Mobile is also India's 1st national youth focused mobile network operator with coverage reaching over 3, 20,000 towns, villages and cities around India.

5. BSNL (Bharat Sanchar Nigam Limited)
BSNL is the India's largest and oldest communication service provider in India and 5th largest mobile telephony provider with 97.17 million subscribers at the end of October 2011, its Indian state Government owned enterprise. BSNL provides technology such as GSM, EDGE, HSDPA, CDMAOne, EVDO, WiMAX, WiFi. BSNL founded in 19th century and incorporated in 2000, it has 281,635 employees in March 2007. BSNL headquartered in New Delhi which is capital of India.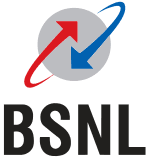 4. Idea
This is the one of the largest telecommunication service in India with 127.3 million Subscribers in 2013 and it uses technology such as GSM, EDGE, and HSPA. Idea is founded in 1995 and headquartered in Mumbai of Maharashtra state. It has 6,481 Employees all around India. Idea is recently ranked 4th largest mobile network provider in India. Idea Shared ownership to Axiata Group Berhad for 19.1% and rest of the share for Aditya Birla Group.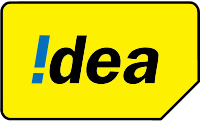 3. Vodafone
Vodafone India formerly known as Vodafone Essar and Hutchison Essar (1992-2007) founded in 1994 headquartered in Mumbai. Vodafone India is the 3rd largest Mobile network operator in India with roughly 155.5 million subscribers as of November 2013. The Ownership shared to Essar Group 33% and Vodafone 67%. Vodafone uses technology of GSM, EDGE, and HSPA in India.

2. Reliance Communications
This is the 16th largest mobile phone operator in the world and 2nd largest in India with 154.11 million subscribers at the end of 2012. This telecommunication company headquartered in Navi Mumbai in Maharashtra State and founded in 2004 by Dhirubhai Ambani. Reliance has 28,065 employees as on 2010. It uses technology like CDMAone, EVDO, GSM, HSPA, WIMAX. Reliance shares its ownership 26% for Public and rest for Reliance ADAG.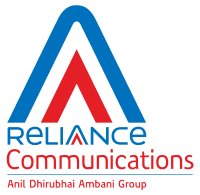 1. Airtel
This is the 5th largest mobile operator in the world and India's Largest GSM Service with Technology of GSM, EDGE, and HSPA. Airtel is the market leader in India with about 193.4 million Subscribers at the end of October 2013 and growing. Airtel founded in 7 july 1995 by Sunil Bharti Mittal and head quartered in New Delhi. Airtel has 21,548 employees as on 2011, Airltel shared ownership with Singapore Telecommunications (32%), Vodafone (4.4%) and rest of the share for Bharti Enterprises.