One thing that brings people to Hill Stations are the hilly ranges and lush green forests that make it a great place to relax on weekends. Hyderabad is a city in the state of Telangana. There are some Hill Stations to visit from hyderabad , and there are many other Hill Stations in the area.
There are several hill stations near Hyderabad that you can visit. Some of the popular ones are: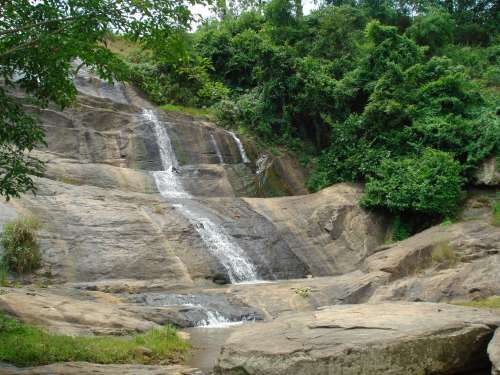 Nagarjuna Sagar
It is the Dam, and the area around it is full of green, lush forests that make visitors happy and comfortable.
Activities: Island, Museum, falls, Nature, Boating, Landscape
Distance: 140 km
Srisailam
This place is in the district of Kurnool in the state of Andhra Pradesh. It takes about 4 hours to get there from Hyderabad City. The main things to see here are the dam, the green forest, and the temples.
Activities: Dam, Temples, Forest
Distance: 211 km
Bhadrachalam
Around 5 hours of the journey that takes you to Bhadrachalam located 312 km from Hyderabad
Activities: Falls, Sight Seeing, Forest, Valleys
Distance: 312
Horsley hills
Horsley Hills is in Andhra Pradesh, which is a 10-hour drive from Hyderabad. The most popular tourist spots are Lake Gangotri, High View Seeing Place, Gaalibanda, Environmental Park, and the Horsley Hills Museum.
Activities: Hiking, Rappelling, Trekking, Markets, Shopping, Hill Station, Hill Top, hill, Scenic Point, Sightseeing
Distance: 521 km
Ananthagiri
Ananthagiri, roughly 1168 metres high, is a beautiful hill station known for its beautiful scenery. Tourists can enjoy a beautiful view of coffee plantations, mango plantations, and other fruit orchards on the way to Ananthagiri. This Hill Station is about 7 hours and 30 minutes by car from Hyderabad.
Activities: Plantation, Forest, Landscape, falls, Rivers
Distance: 568 km
Vishakhapatnam
It is 624 km from Hyderabad, which takes about 10 hours by car. There are hills all around it, and you can see beaches and go boating.
Activities: Beach, Boating, Fishing, Swimming, Bird Watching
Distance: 624 km