Andhra Pradesh is one of the most economically valuable states on India's coast, bordering the Bay of Bengal. The state offers several tourist attractions, including stunning beaches and little attractions. There are many beaches in India, therefore we've compiled a list of the most popular ones. The state's coastline, which is the second-largest in India, stretches for 960 kilometers and is bordered to the north by Orissa and to the west by Tamil Nadu.
The coastline is known for its nearby features like forts, harbors, temples, river merging, lighthouses, and monuments, among others. Beach resorts, guest houses, and other lodging options are available for beach visitors.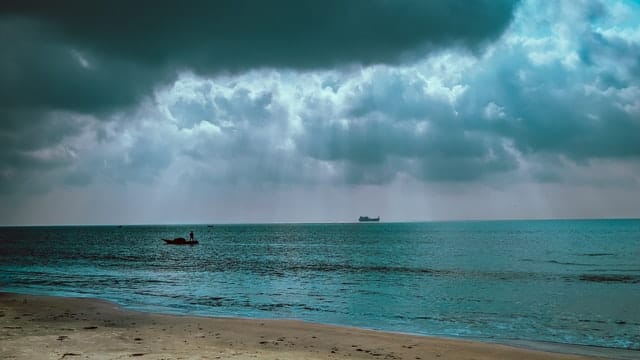 1. Bhavanapadu Beach
A village on the Srikakulam District coast near Santha Bommali has a beach that attracts fishermen and serves as a picnic area. Naupada Junction is the nearest railway station to Bhavanapadu.
2. Baruva
The River Mahendra Tanaya merges into the sea in this village and is a well-known beach resort near Sompeta in Srikakulam District. Up until 1948, the British utilized this location as a seaport. Old Harbor, Kotilingeshwara Tempe, and Janardhana Swamy Temple all draw visitors to Baruva Beach. Barua Railway Station, which links Howrah and Chennai, is the closest station.
3. Kalingapatnam
Kalingapatnam is a town and Mandal Headquarters in Srikakulam district, where the River Vamsadhara meets the Bay of Bengal. Kalingapatnam features a beach resort and several attractions along the shore.
4. Kallepalli
The River Nagavali joins the Bay of Bengal at Kallepali Beach, which is approximately 5 kilometers from Srikakulam town.
5. Mogadalapadu
A beautiful beach village near Kalingapatnam in the Srikakulam district. From Srikakulam Town, road bus services are available.
6. Salihundam
It is a village with a beach in Gara, Srikakulam district, with Buddhist Stupas and other antiquities close by.
7. Sri Kurmam
A village with many attractions and one of the best natural picnic spots in the Srikakulam area is about 13 kilometers away. The Beach is home to tortoises and has the Srikurmam Temple, which draws visitors.
8. Bheemunipatnam
A Town of Scenic Beauty is located in the Visakhapatnam area and features a beach with several attractions including a lighthouse, temples, shopping, and the River Goshthani Merges to Sea.
9. Ramakrishna Mission Beach
Visakhapatnam's most popular beach. This beach is perfect for swimming, sunbathing, and beach volleyball. Kali Temple, Visaka Museum, Seafood Restaurants, and the INS Kursura Submarine Museum are among the other attractions.
10. Suryalanka Beach
Located just 9 kilometers from Bapatla in Guntur District, the nearest railway station is Bapatla just 7 km away and Buses are available frequently from Bapatla. Government providing One Beach Resort and Private Hotels and Lodges available in Bapatla Town.