Apple TV is currently one of the most popular Apple products in the world, used by hundreds of millions of users as of 2019. It is a set-top box (also known as a streaming box) designed to be attached and used with televisions for watching and streaming content.
Ever since its introduction back in 2007, the service has grown vastly, adding majestic features over time such as flawless graphics (4K HD) and tvOS, it's an amazing operating system.
But its major highlight remains the App Store, which features more than 2000 apps for everything from Sports and Entertainment to Education and Stress Relief.
Not every one of those 2000 apps is great. Checking out each app individually will take you years. Thankfully, if you are looking for Apple TV must-have apps for your home, we have the most varied selection of the best Apple TV apps below.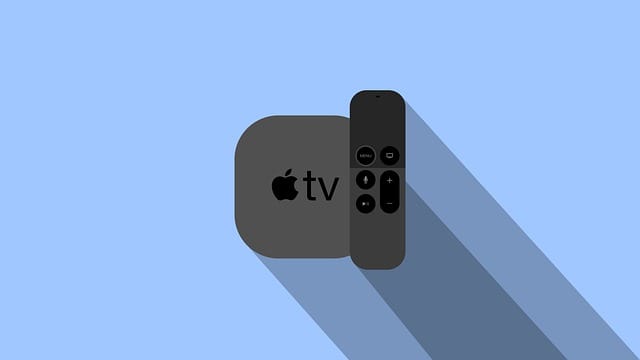 The Best Apple TV Must-Have Apps for 2020
YouTube
No app store is complete without YouTube, and Apple TV gets the memo. If you regularly use YouTube at work or for personal purposes, the Apple TV app is a welcome addition to the platform family.
There are no restrictions – you get YouTube in its entirety, cat videos and all. You get access to YouTube's original programming too, which is getting better every year.
VLC
You probably use the VLC app already, as do millions of others. VLC lands on every list of Apple TV must-have apps today thanks to its seamless applicability across the web, mobile, and tablet versions of Mac, iOS, and Android devices.
That it's free is definitely an added advantage, but who can hate a free app that can play almost any video? On Apple TV, you can have VLC play you any video, be it on a network, on OneDrive, on iCloud Drive, on your computer, or even on iTunes.
If you've ever had a much-wanted video that wouldn't play, you know how disappointing a feature-starved video player can be. Install the VLC app to avoid that in the future.
Netflix
Apple may now have its own streaming platform, Apple TV+, but it also happens to have the giant of all streamers, Netflix, on its list. There is a high chance you are one of the billions of people worldwide that dig into Netflix's TV shows and documentaries on a daily basis. This makes Netflix the ultimate must-have Apple TV app.
With hundreds and hundreds of highly-rated and Emmy-winning TV shows from across the world, Netflix is hard to beat. Thankfully, Netflix on Apple TV is easy to use, as it features the same interface you're used to.
As always, Netflix aligns your app settings across devices, so you can start a show on mobile and finish it on Apple TV. Netflix is free on Apple TV but in-app subscription tiers start at $7.99.
Hulu
Hulu joins Netflix as one of the best Apple TV apps for a major streamer on the platform. Hulu differs from Netflix because of its services: it allows various add-ons from other platforms such as ESPN, HBO, and ABC's Showtime for a fee, which is a giant perk if there ever was one.
Hulu itself features hundreds of popular and award-winning TV series and films (think The Handmaid's Tale etc.) and re-runs of old shows from other networks and platforms.
If you are already a Hulu subscriber, all you have to do is download the app and log in to continue where you left off on your other devices. Hulu comes with a stunning interface and no extra charges on Apple TV, except for in-app subscriptions, which start at $5.99.
Twitter
Twitter is not the only major social media app with an app on Apple TV – Facebook Watch is another popular contender.
But only Twitter on Apple TV offers you a streamlined outline of the day's trending news and topics across every category from technology to funny videos to entertainment.
The app works as an extension of the Twitter app on your phone in that it doesn't let you tweet or have access to your feed. But you get to stay informed while using Apple TV without getting distracted by your phone.
AccuWeather
Even if you don't already use AccuWeather on other platforms, you'll find its Apple TV app hard to resist because of its usability.
Among its many features are daily weather forecasts (projecting to five days ahead), hourly rain forecasts (projecting to two hours ahead), localized weather updates (for your immediate town or city), and a stunning user interface.
It's perfect for comparison if you already use another weather app, but it works wonderfully on its own thanks to a high accuracy standard. That's why it's no surprise that AccuWeather makes many an Apple TV apps list.
Smule Karaoke
Not every app on Apple TV is so, so serious. Smule Sing! Karaoke is a karaoke app that lets you croon alongside friends to songs of your choice. Your friends can be with you in person, say during a party, or across the world. Your next party could be very lit, thanks to Apple Music.
ESPN
One of the best Apple TV apps to have is ESPN, if only for the crazy amount of content that comes with it. The ESPN app gives you access to hundreds of live and recorded matches in different sports across the world, supplemented by ESPN coverage and programming.
That means exclusive access to particular games, regular and early access to sports statistics, and more such perks. With features such as the super-popular MultiCast feature, you can ditch the sports bar and watch up to 4 games at once on the same screen. Of course, you must be an ESPN cable subscriber first, which is easy to do.
Minecraft: Apple TC Edition
Any list of must-have Apple TV apps is incomplete without one of the platform's biggest successes, the Apple TV version of Minecraft.
Already a hit, with players globally, it is priced at only $20, which gives you access to all of Minecraft's unique features and stunning visuals in one go. All you need to play is remote.
Streaks Workout
Apple TV knows to serve every type of person, a trait expressed by a slew of workout, health, and fitness apps.
The best among these is Streaks Workout, a simple app costing less than $5 (one-time fee) that customizes daily exercises for you like a digital personal trainer and workout video all in one.
You get to choose from a range of exercises for each body part and your records are stored for future self-analysis. Add this to your Apple TV apps list and start your journey to easier, faster fitness.
Sirius XM
For fans of SiriusXM, Apple TV has a version of the app for you. You can get access by subscribing to SiriusXM itself. Log in and rediscover your favourite radio channels, be it comedy, music, or politics. All of them are ad-free and glitch-free too.
Conclusion
If you have always wondered if Apple TV is good for you, its hundreds of millions of years will tell you the answer is yes. Its wireless remote and seamless multi-device integration are just tip of the iceberg.
But there is no doubt that you will get overwhelmed by the sheer number of Apple TV apps available to choose from. With entries from categories ranging from Live Sports to Education, our must-have Apple TV apps list above is a great way to start your Apple TV journey.