In this digital age, we have access to millions of images online, and finding high-quality pictures of our favorite celebrities has never been easier. With reverse image search, you can quickly and easily find pictures of your favorite, even if you only have a low-quality image or a screenshot.
What is Reverse Image Search?
Reverse image search is a technique that allows you to search for an image by using the image itself, instead of text. This technique is particularly useful when you have an image of something but do not know what it is or where it came from.
Reverse image search works by uploading an image to a search engine or using a browser extension that allows you to right-click an image and select "search Google for image." The search engine then looks for similar images online, based on the visual features of the uploaded image. The results typically include web pages that contain the image, as well as visually similar images.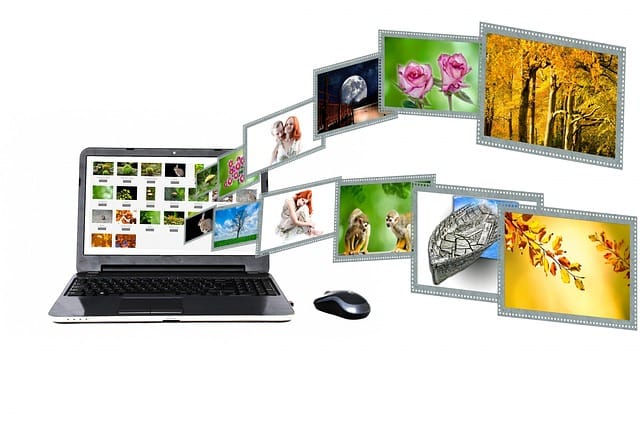 Using Reverse Image Search to Find Pictures of Your Favorite Pictures
If you are looking for high-quality pictures of your favorite photos, reverse image search is a great tool to use. Here's how you can use it to find the best images you like.
Step 1: Find an Image of Your Choice
The first step is to find an image of your choice. This could be a screenshot from a movie or TV show, a picture from social media, or even a low-quality image from a fan site.
Step 2: Upload the Image to a Search Engine
Once you have an image, the next step is to upload it to a search engine. Google Images is the most popular search engine for reverse image search, but there are other options available, such as TinEye and Bing Visual Search.
To upload an image to Google Images, go to images.google.com and click on the camera icon in the search bar. You can then either upload an image from your computer or paste the URL of an image from the web.
Step 3: Browse the Results
Once you have uploaded the image, the search engine will provide you with a list of results that include visually similar images, as well as web pages that contain the image.
Take some time to browse the results and look for high-quality images of your choice. You may need to scroll through several pages of results to find the best pictures.
Step 4: Refine Your Search
If you are not happy with the results, you can refine your search by adding more keywords or using different search parameters. For example, you can add the name of your picture to the search query or use the "Tools" option to filter the results by date, size, or color.
Step 5: Save the Images
Once you have found the best images, you can save them to your computer or mobile device. It's important to note that not all images are free to use, and some may be subject to copyright restrictions. Make sure you check the licensing terms before using any images for commercial purposes.
Tips for Using Reverse Image Search
Here are some tips to help you get the most out of reverse image search when looking for pictures.
1. Use Multiple Search Engines
Different search engines use different algorithms to find visually similar images, so it's a good idea to try multiple search engines to get the best results. TinEye, for example, specializes in finding exact matches of an image, while Google Images is better at finding visually similar images.
2. Use Specific Keywords
When searching for images of your favorite one, be as specific as possible with your keywords. For example, instead of just searching for "Jennifer Aniston," try adding additional keywords such as "Jennifer Aniston Friends" or "Jennifer Aniston Red Carpet."
3. Use Reverse Image Search Browser Extensions
Browser extensions, such as Google's "Search by Image" extension or TinEye's extension, can make it even easier to use reverse image search. With these extensions, you can right-click an image and select "search Google for image" or "search image on TinEye" directly from your browser.
4. Crop the Image
If you have a low-quality image, try cropping it to focus on the most important part of the image. This can help the search engine to find visually similar images that match the specific features of the image you are looking for.
5. Use Advanced Search Filters
Most search engines have advanced search filters that allow you to narrow down your search results based on specific criteria, such as the date, size, or color of the image. Using these filters can help you find the best images more quickly and easily.
Conclusion
Reverse image search is a powerful tool that can help you find high-quality pictures, even if you only have a low-quality image or a screenshot. By following the steps outlined above, you can quickly and easily find the best images of your reverse image and take your fan experience to the next level.
Remember to always check the licensing terms of any images you use, and respect the copyright of the original creators. With reverse image search, you can explore the vast world of images and find the perfect pictures to satisfy your fandom.