If you are an Amazon advertiser, you may already know how strenuous it is to catch up with the competition, trends, and updates. You need to regularly watch your campaign's performance as well as how your competitors are doing. This improves not only the efficiency of your campaign but also your market knowledge.
Amazon PPC campaigns help you reach the most relevant customers. But to ensure that the campaign works well for you, you need to audit your campaign at regular intervals.
However, without knowing what are the factors to look at and where to start with, is it possible for you to make necessary changes to your campaigns? Here is the guide to how and when you need to audit your PPC campaigns.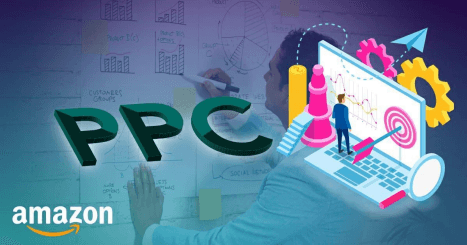 Why should you audit your PPC campaigns?
PPC audits are time-consuming and complex. But, if you audit it regularly, each of your next PPC audits will be easier. There are many benefits your campaign will get if you audit it on a regular basis.
Here are a few of them:
● Reduction in the wastage of ad spend
● You come to know new relevant keywords
● You are able to find the best possible ways to invest in ad spend, ad groups, and keywords
● You can improve your overall ACoS.
Amazon PPC auditing checklist
Before starting with the audit you need to follow a proper direction. A clear understanding of the current scenario will help you achieve the right goal. Here is the checklist to do before beginning the PPC audit.
● Do you have a proper goal for your campaign
● Do you follow a proper and easy campaign structure
● Do you use the ad types optimally?
● Is your ACoS lower than your target ACoS?
● What about the total ACoS? Is it reducing over a period?
● What about the performance of your keyword targets?
● Do you have products with low CTR and impressions?
● Do your ad placements work well for you?
● Do you use bid modifiers effectively?
● Do you use your ad budget in the most beneficial way?
● What is the peak time your campaign generates more sales?
We'll explain them in detail in the next section.
If you do not want to audit your campaigns yourself, you can take the help of SellerApp's PPC audit tool. It's a free Amazon tool that helps you audit your PPC campaigns, and keywords, and make the right decisions about your PPC efforts.
Alternatively, you can also set up a call with SellerApp's Amazon PPC experts to get an overview of your campaigns, spending, and KPIs. 
Number of Steps to audit your PPC Campaigns
Once you are able to find answers to the above checklist, you can start auditing your PPC campaign. Follow the steps below to audit your campaigns efficiently.
Decide your goals
It's your goals that determine your desired audit outcomes. Different goals give your audits different directions.
For example, if your campaign goal is to improve ACoS, you need to direct your audit to achieve this goal. Different goals may include
● Achieving a desired ACoS level
● Launching a new product and establishing it
● Acquiring new-to-brand customers
More specific goals can be:
● Increasing organic traffic to your listings
● Improving profit margins
● Defend your products against the competition
● Improving the market presence
Evaluate your performance metrics
Assessing the performance of the key performance indicators (KPI) of campaigns is a crucial step in PPC auditing. You need to compare your KPIs with the Amazon averages for each of them.
CPC
The most important KPI is CPC.
It can tell many things about your campaign. Most importantly, CPC can give you an idea about how competitive your niches are. High CPC tells that your competitors' bids are high. High CPC often leads to lower conversion rates.
ACoS
Another important metric to audit is ACoS.
You need to take into account what you are expecting from your ACoS and the demand of your niche. Is there a chance for you to raise your ACoS? Are you attempting to reduce your ACoS?
You need to answer all these questions to yourself when you audit your ACoS.
You can aggressively bid to raise your ACoS to more than 100%if you wish to generate more reviews and product awareness. You can also opt for a break-even ACoS of around 10%.
You need to monitor the ACoS for a different duration such as YTD, last 90 days, last 30 days, etc. to get a clear picture.
Spend per day
This is a statistically insignificant metric but very important when it comes to auditing the performance of your ad. If you compare the spend per day against many other metrics, you can derive a clear picture of where and when to make changes in your strategies.
You can analyze spending per day over a period of time. You can also analyze your ad schedules, fall in impressions, and drop in conversion rates over this time period and reach a conclusion. You will get the right insights by looking at these performance metrics. For example, if your conversion rate declines over a period of time for a particular spend, that might be an indication of increasing competition in the niche.
Examine your campaign structure
Setting up a well-structured Amazon campaign is not an easy task. But in order to make the most out of your ads, you need to set up properly structured campaigns.
Structuring begins with the proper nomenclature of the campaign. You can include the essential information such as product or product category, target ACoS, and targeting data for auto, manual, product, or keyword targeting.
Analyze keyword targeting
This is a very important step in PPC auditing. Setting relevant keywords to campaign and ad group decides how often customers see your products.
Search terms or keywords that generate high sales at low CPC are the ideal keywords for your campaign. The keywords that produce high traffic but no sales cause more harm to your campaign. You can set these keywords as negative keywords.
You also need to remove the duplicate keywords. Duplicate keywords are the same keyword set in different match types. This may hamper your ad visibility.
Review product listing
Once you complete the keyword auditing, you need to do the audit of the product listing. You may come across keywords that generate traffic to your listing but not enough conversion.
If these keywords are relevant to your listing, it may be either the features, description, images, or title that fail to convey properly to the audience about your product. You can compare your product listing with that of your competitors.
This will help with your PPC and SEO performance. If you are able to improve your sales, it will positively affect the product relevance on Amazon.
Optimize your bids
When analyzing the bids, you need to look at keywords that generate cost-effective sales and keywords that generate cost-prohibitive sales. In the general case, it is advisable to do away with the keywords that hamper your ACoS.
Sometimes, you may feel like retaining the cost-prohibitive keywords because it is more relevant. In that case, you can opt for auditing and optimizing product listing.
Fine-tune your ad campaigns
This step involves making minor changes to your campaign to make the most out of it. These minor changes may include alterations in auto-targeting bids for close matches, lose matches, compliments, and substitutes. You can also make small adjustments in your ad placement settings so that you will get the best benefits.
Conclusion
Performing regular audits of your campaigns gives you an upper hand in dealing with your campaign performance. Apart from the fact that it helps you win more sales, profit, and customers, regular PPC audits will update you about the products and market trends on Amazon.
Author:
Arishekar N is the Senior Director of Marketing and Growth at SellerApp, an e-commerce data analytics solution. He is responsible for overseeing the development and implementation of marketing strategies, as well as increasing process efficiency by executing cutting-edge Search Engine Optimization strategies at SellerApp.

Arishekar has over 10 years of experience in marketing analytics and SEO. He has worked as a Digital Specialist for the tech giant IBM and most recently as the Senior Marketing Specialist for ZioTive Technologies where he enhanced their site structure by increasing website and mobile usability. Previously, he worked as a Senior SEO Analyst for Star Group where he was responsible for managing SEO Audits and analytics.