Top Hill Station in North India
Shimla
This is the most famous Hill station in india and also called as queen of Hills. Shimla located 365 km from Delhi. The elevation is about 2,205 meters above sea level and temperature in the summer is 32oC and in the winter 10oC. The main places of interest in Shimla are The Mall, Christ Church, Jakhu Hills, Shimla State Museum, Summer Hills, Junda, Mashibra, Kufri, Chharabra, Chali, Arki, Sanjauli.
Gangtok
Gangtok located in the East District of Sikkim on the eastern Himalayan Range at the altitude of 1,437 meters. This place nestled with high peaks with pleasant climate and ideal for enjoy awesome landscapes. The world's tallest peak Kanchenjunga is visible from Gangtok. There are many tourist sites that accessible easily from the Gangtok town.
Kullu and Manali
Kullu and Manali is the town in the Kullu district of Himachal Pradesh at the elevation about 1,220 meters and 1,959 meters above sea level. The main visiting spots in Kullu are Raghunath Temple, Shoja, Kullu Dussehra, Fishing and Adventure, Raison, Kullu Valley. Manali is the best place of highest mountains with great climate for weekends and holidays.
Mount Abu
Mt Abu is the famous hill resort in Sirohi district in Rajasthan state and situated at the height of 1,722 meters above sea level. The mountain in the Abu forms a distinguishable rocky tableland 22 km long by 9 km wide. The rivers, waterfalls, and green forests, Lake, Fort, and Temples are the main attraction in Mount Abu.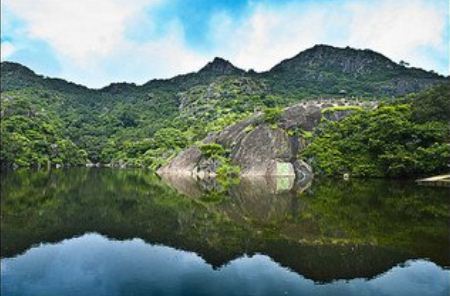 Tawang
It is the small town in the Tawang District in the state of Arunachal Pradesh situated at the altitude of 3,048 meters. The area Historically Tibetan territory and many monasteries situated in this town. This place is with many awesome types of scenery that can accessible by road and little walk.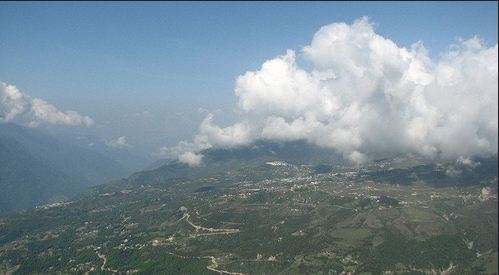 Srinagar
Srinagara is the summer capital of Jammu and Kashmir and situated in the Valley of Kashmir on the banks of Jhelum River at the elevation of 1,585 meters the temperature in the summer is 24OC and winter is 2.5OC. This city is a entrance to most scenic and beautiful places.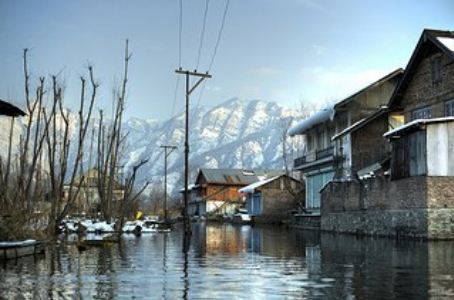 Shillong
Shilong is the capital city of Meghalaya located in the East Khasi Hills in Meghalaya state. The Shillong peak is the highest point at the height of 1,966 meters. Places of interest in this city are Elephant Falls, Lady Hydari Park, Wards Lake, Golf Link, Motphran, Shillong Peak, Don Bosco Centre, Entomological Musuem, Sweet Falls, Crinoline Falls and many falls and Musuems are situated to attract people.
Mussoorie
It is the city in the Dehradun District in Uttarakhand state and situated at the height of 1,876 meters. Tourist spots in the city are GunHill, Lake Mist, Municipal Garden, Mussoorie Lake, Bhatta Falls, Jharipani Fall, Mossy Fall, Nag Devta Temple, Cloud End, Himalayan Weavers, and Cambridge Book Store.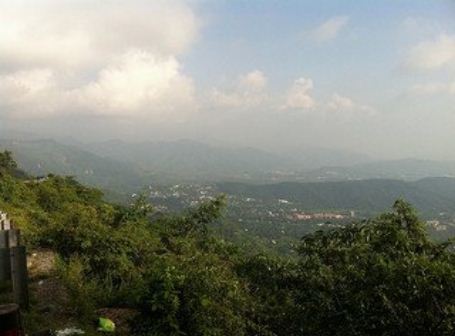 Top Hill Stations in South India
Ooty
The official name of this place in Udagamandalam, Ooty is the famously used name for tourism purpose, situated in the Nilgiris district in Tamilnadu State. The temperature is around 20OC and Elevation of 2,240 meters. Ooty draws thousands of visitors each year, there are many tourist spots they are Government Rose Garden, Ooty Botanical Gardens, Ooty Lake, Stone House, Toda huts, Ooty Mountain Railway, St. Stephen's Church, Wax World, Ooty Golf Course, Tribal Museum.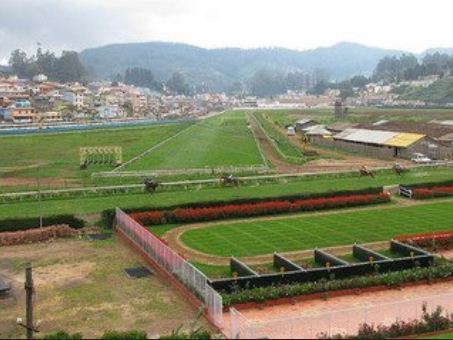 Coorg
This is also called as Kodagu, situated in the Karnataka State. This Hill Station is ideal place for weekends, There many trekking routes in this region with awesome landscapes. Coorg has many tourist spots including falls, National Park and Animal Sanctuary, Temples, Peaks, Historical spots and rivers.
Kodaikanal
Kodaikanal is the small city situated in the Dindigul District in Tamil Nadu State. The weather is various in the summer 19.8oC and in the winter 8.3oC. It stands in the height of 2,133 meters. Kodaikanal has many natural attraction, they are Kodaikanal Lake, Bryant Park, Coaker's Walk, Bear Shola Falls, Green Valley View, Shembaganur Museum of Natural History, Kodaikanal Solar Observatory, Pillar Rocks, Guna Caves, Silver Cascade, Dolphin's Nose, Kurinji Andavar Murugan Temple.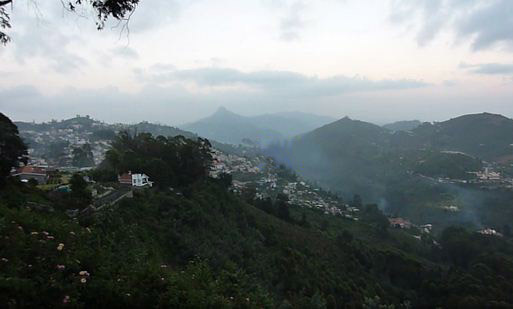 Munnar
This place lies on the Western Ghats in the district of Idukki of Kerala State. It is 1,450 meters high above sea level. Munnar accessible by road well and nearest railway station is in the Ernakulam and Airport in Cochin which is 140 km away.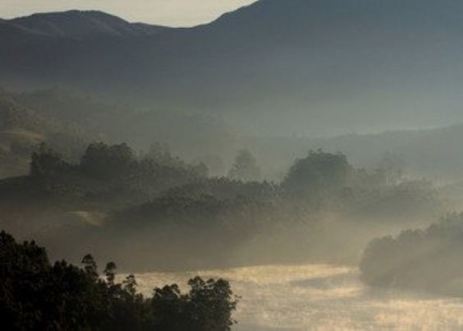 Yercaud
This is the famous Hill Station in Salem District in Tamil Nadu State and situated at the altitude of 1515 metres above sea level. The main Tourist spots are Yercaud Lake, Lady's Seat, Killiyur Falls, The Servaroyan Temple, Bear's Cave, Green House, The Grange, Pagoda Point, Silk Farm and Rose Garden, Fairholme Bungalow, Heaven's Ledge. This also ideal place for trekking in some deep forest places around Yercaud.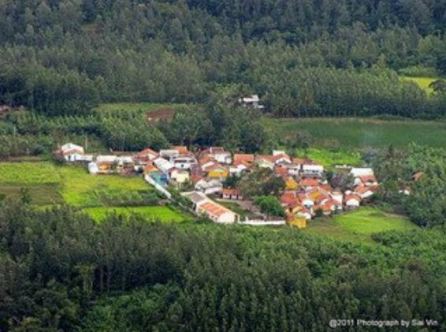 Coonoor
Coonoor is located in the district of Nilgiris in Tamil Nadu State at the altitude of 1,800 meters above sea level. Tea is the main cultivation in this place. The main attractions are Sim's Park, Dolphin's Nose Viewpoint, Lamb's Rock, Droog Fort, Law's Falls, Katary Falls.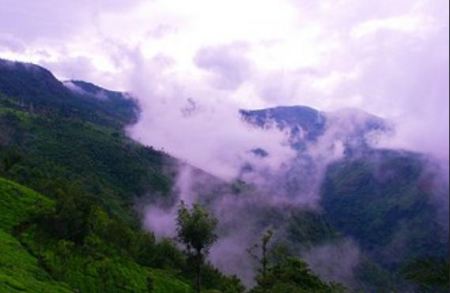 Chikmagalur
This is District in Karnataka state with many hill stations such as Kemmangundi, Kudremukh, Mullayanagiri, Baba Budan Giri. There dozens of falls in this district alone that accessible easily by road. The landscapes in this region is gorgeous the complete district covers the natural beauty.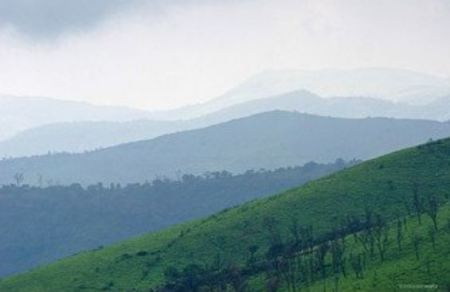 Lonavala
This is the Hill Station in Pune district of Maharashtra state. Lonavala is accessible easily by road and rail and ideal place for weekend for the people of Pune and Mumbai. The main tourist sites are Rajmachi Point, Ryewood Park & Shivaji Udyan, Valvan Dam, Lonavla Lake, Lohagad Fort, Bushy Dam, Wax Museum, Tungarli Lake and Dam.