For those with a passion for art and a thirst for history, the Accademia Gallery in Florence, Italy is a haven of wonder and beauty that simply cannot be missed. The sheer magnitude of the world-renowned masterpieces that grace the walls of this museum is enough to make even the most jaded art enthusiast gasp in awe. With Renaissance gems and iconic sculptures adorning its halls, the Accademia Gallery is a true treasure trove of human achievement and creative expression.
Accademia Gallery Artworks
The Accademia Gallery houses an extensive collection of works spanning multiple centuries. Michelangelo's David sculpture is one of the most well-known pieces in the collection. Many consider this statue to be among the most stunning pieces of art ever made, and it never fails to enthral museumgoers.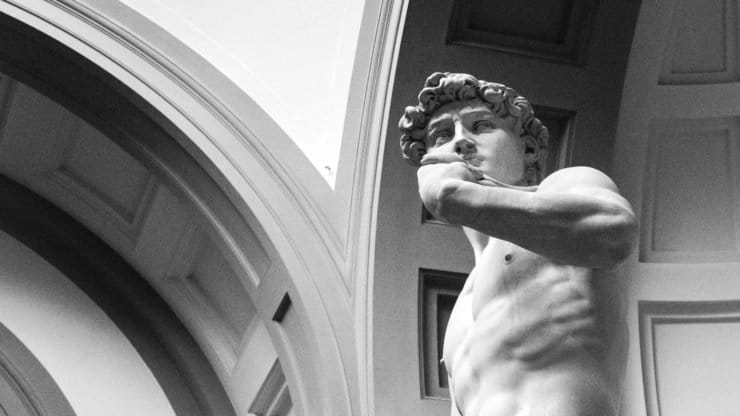 Important works by other artists like as Botticelli, Ghirlandaio, and Perugino are also included in the collection. Many of these creative minds came together in Florence throughout the 15th and 16th century to form the Renaissance. Their art is among the best of its kind from the Renaissance and gives audiences a window into that pivotal time in European history.
Museum Halls In Accademia Gallery
The highlights of your trip will be museum halls in Accademia gallery and Accademia Gallery artwork. The structure is stunning, a fine example of Renaissance design that complements the artworks well. Paintings, sculptures, and decorative arts, among others, may be seen in a variety of rooms and galleries.
As visitors make their way through the museum, the Hall of Prisoners stands as a captivating and essential stop. This exhibit is a true testament to Michelangelo's artistic process, showcasing his unfinished works and including the iconic David statue. Through an up-close encounter with these masterpieces, visitors gain a greater appreciation for the artist's inspiration and methodology.
The Music Museum showcases a collection of historic and contemporary musical instruments and offers visitors a unique opportunity to explore the significance of music in Renaissance society.
Conclusion
The Accademia Gallery in Florence, Italy is an impressive destination for culture enthusiasts. It boasts a collection of some of the most significant cultural relics of our time, housed within a stunning architectural marvel. Visitors who are interested in Florence's past or Renaissance art should not miss this once-in-a-lifetime opportunity.
To make the most of your visit, it is highly recommended to hire a knowledgeable guide who can provide insights into the museum's collections and their historical importance. Additionally, arriving early to beat the crowds is advisable, as this allows for ample time to fully explore the museum's offerings.
The Accademia Gallery stands as a testament to the power of art in bridging the gap between different cultures and eras. By experiencing some of the world's most beautiful and important pieces of art firsthand, visitors can gain a deeper understanding of our common cultural legacy.