Delhi is India's capital and one of the largest cities; there are several historical and man-made attractions in and around the city, and residents look forward seeing relaxation on weekends and holidays. Amusement parks are the best way to have fun and relax. There are dozens of amusement parks in Delhi, and we have listed some of the best below.
Unitech Amusement Park – Adventure Island
The 62-acre Unitech Amusement Park offers 26 different types of rides, with its main attractions including free-fall rides, demolition derbies, merry-go-rounds, and more. It is the perfect place for Delhi residents to cool off in the summer. For kids and young children, there is a special area. The attractions that add extra interest to this amusement park are H2O zone, MAD theatre, and HQ.
Address: Ram Murthy Passi Marg, Rohini, Sector 10, New Delhi, DL 110085
Phone: 011 4704 1111
Hours: Wednesday 10:00 am – 10:00 pm
Parkash Amusement Rides & Fun World
One of Delhi's largest amusement parks, spread across a sizable area, features a variety of indoor games in addition to modern amusement rides. Parkash is great for having fun with friends, family, and kids because it has a food court with scrumptious meals, snacks, and juices.
Amusement rides: Carousel, Ranger, Frisbee, Hang Glider, and Tele Combat
Water Rides: Multi-lane slide, Gaint Octopus, Aqua twister, Tube slide, Flume Raft Slide
Playground equipment: Playstations, Slides, Swings, Stairs, and Bridge
FEC/Indoor Games: Video Games, Redemption, Skill/Gift/Novelties, Table (Pool, Air Hockey)
Address: 20, F.I.E, Patparganj Road, New Delhi, DL 110092
Phone: 011 2214 5124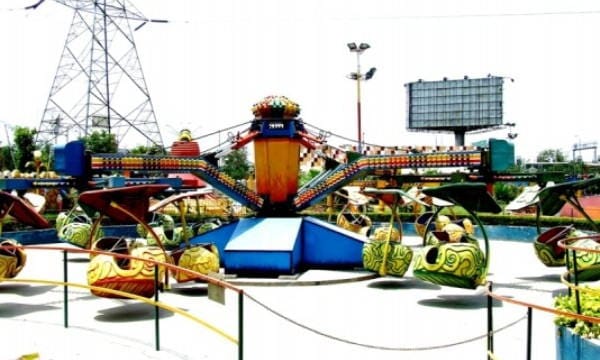 Aapno Ghar
Aapno Ghar is an amusement park located in one of Delhi's most picturesque areas. It offers outdoor restaurants for open-air dining, various rides with modern facilities, and the park's most popular rides include the Baby train, Western train, caterpillar, flying bob, turnabout, breakdance, monocycles, merry-go-round, Pagal kishti, super trouper, water merry-go-round, flying dish, jet plane, and others.
Address: 43rd Mile Stone, Village Shikhopur, Delhi-Jaipur Road, NH-8, Gurgaon, Haryana
Tel: 91-124-2371281, 2371282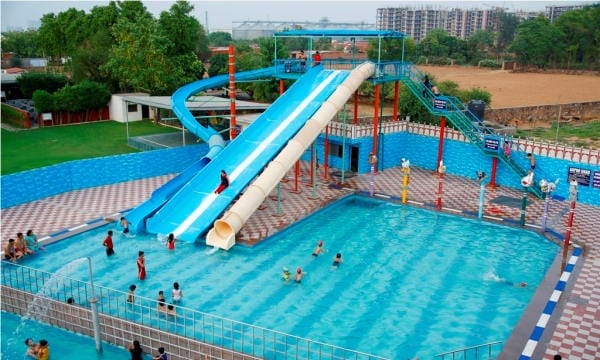 Just Chill Water and Fun Park
Just Chill Water Park is with all the latest facilities, Slides, and quality services and has all required facilities.
Attractions: Singh Dwar, Rainbow Godzilla, Black Thrill, Katrina Twist, Romeo Juliet, Friendship, Mini Aqua Rides, Surfer Paradise, Monsoon, Together
Amusements: Horse Carousel, Break Dance, Swing Chair, Columbus, Bull Ride, Mini Train, Aero Ride
Adventure Games: Burma Bridge, Tug of war, American trolly, Balance Walking, Commando Tunnel Crawl, Spider Web, and Paintball
Address: Main GT Karnal Road, near GTB Memorial, New Delhi, 110040, Delhi
Phone: 082 85 111561
Hours: Wednesday 10:00 am – 7:00 pm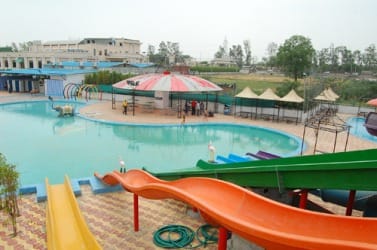 Fun 'N' Food Village
The entertainment area, which includes food, rides, water games, and rain dance, is nestled among lush greenery and a serene atmosphere. There are many water games suitable for both young children and adults, and the park has beautiful greenery surroundings.
Address: Fun N Food Village, Kapashera Border, Alipur Road, Civil Lines, Delhi
Fee: Male – 600, Female – 450, Couple – 900 (can be change)
Phone: 011 4326 0000, 9990006526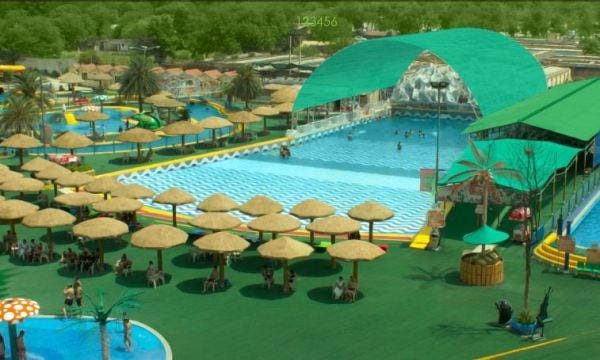 Entertainment City (E-City)
The E-City, which opened in 2007 in Noida and spans 145 acres, is Delhi's largest amusement park, with over 30 rides imported from European manufacturers. There are three zones for children, teenagers, and families, each with its own set of attractions and food courts. In addition, the E-City has a 6-screen multiplex cinema, several theme parks, retail outlets, and an indoor entertainment area.
Address: FC-7, Film City, Sector 16A, New Okhla Industrial Development Area, UP 201301
Phone: 098 11 733739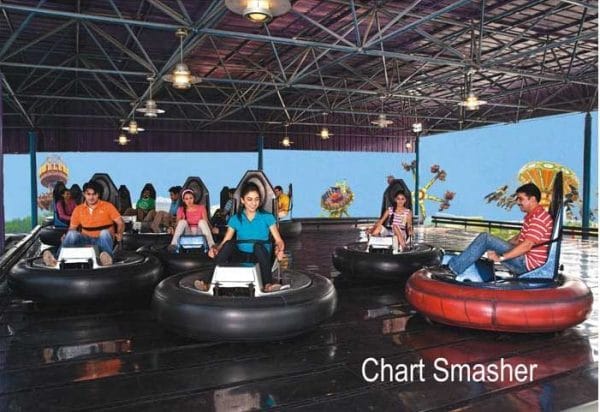 Children's Park
Children's Park, located near India Gate, has swings, Sea – Saws for kids, lawns with seating for visitors, and an aquarium. The park is a favourite hangout for kids and families, and it looks even better at night because it lights up the entire area.
Address: India gate, New Delhi-01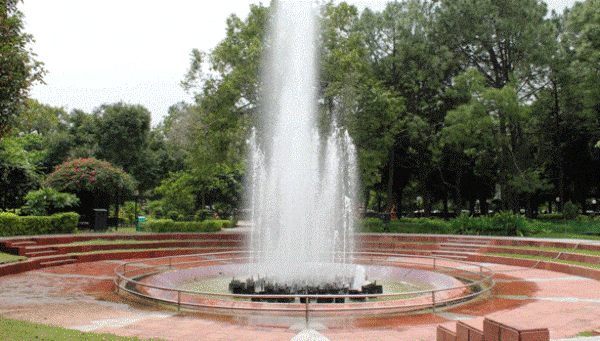 Splash Water Park
It is a water park for fun with water slides, simulated rain dances, and wave pools. Splash sited within natural beauty, it offers packages for students, families, corporate and Institutes.
Water rides: Aqua Dance, Kiddies Pool, Budha Water Fall, Mushroom Fall, Wave Pool, Swimming Pool, waterfall, multilane slide, Hara Kari slide
Amusement Rides: Striking Car, Striking Car 2, Corrousel, Break Dance, Cup & Soccer, Mini Columbus, Mini ferris wheel, Sky train
Address: Main GT Karnal Road, Near Palla Moad, Alipur, New Delhi 110036
Phone: 011 2770 8503