The tiny island of Nantucket has become a top-desired summer vacation destination, favored by the rich and famous and by tourists willing to get away from the hustle and bustle of the big and loud cities.
It is situated 30 miles south of the coast of Cape Cod, and its nearby neighbor is Martha's Vineyard.
Nantucket has only two postcodes, one town, a village, and several neighborhoods. Still, it has more sites to see and adventures to experience than much larger districts in the country.
You can book one of the many varied beautiful homes which are up for short-term rent in all neighborhoods there. Some are in town, others near the beaches, the many wildlife refuges, and all parts of this postcard-like New England island.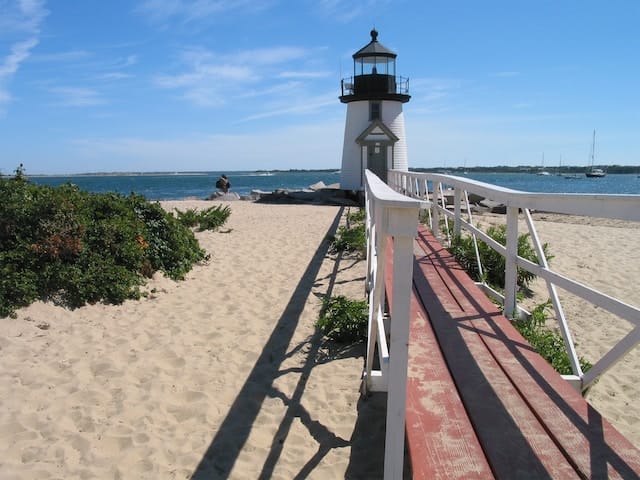 Here are nine experiences that you should add to your vacation program if you want to experience the best of Nantucket.
Rent a bike
There are many reasons to leave your car behind and rent a bike instead for your stay in Nantucket. Firstly, getting your vehicle there is quite expensive and challenging because you need to book way ahead and pay several hundred dollars for a ferry ride for your car.
Second, parking is limited, and the traffic can become bothersome on the small island, especially at the peak of the summer.
And last but not least, renting a bike instead is easy, cheap, eco-friendly, and will allow you to get to any point of Nantucket with minimal effort, thanks to the many bike lanes and the small size of the island.
You can get to practically any spot on the island by cycling, and even if you get tired, you can hop on a shuttle bus and stack your bicycle on its bike rack too.
There are various guided bike tours, as well as individual tours you can explore by pedaling around, and each of them will allow you to enjoy the views, the breeze, the smell of the blooming flowers, and the ocean along the way.
Take up surfing
If you have been planning on learning how to surf, Nantucket may be the best place to do so.
Even though some of its beaches, especially those on the east and south coasts, have heavy surf and stronger currents, Nantucket also has perfect waters for first-time surfers.
The harbor and north coast beaches are on the calm, shallow, and warm Nantucket Sound coast. The island also has several great sheltered ponds for safe kayaking, SUP, and surfing.
There are two surf schools which are located on the famous south shore beaches of Nobadeer and Cisco.
You can sign up for private lessons or join a group or surf camp there.
The schools also offer rentals, so you can rent a board, wetsuit, and any other gear and travel to the spot you choose to try out and enjoy individual surfing.
Go shopping
Even though Nantucket has some of the most exclusive boutiques and stores in New England, you can also find some more affordable stores, markets, galleries, and antique shops to buy unique nautical-themed souvenirs, artwork, décor items, apparel, and other things to bring back as keepsakes or presents from your trip.
If you want to be dressed in style for your stay in Nantucket, visit the family-owned Murray's Toggery Shop on Main Street. You can buy a pair of faded red canvas Nantucket Reds pants or other apparel from this famous trademarked collection, which has become traditional wear for the New England coastal preppy style.
You can also buy some unique handmade jewelry made by local jewelers with sea glass, stones, and shells from the beaches and designed in Nantucket's typical nautical and beachy style in one of the many jewelry stores and galleries.
There are also many galleries and stores where you can buy handcrafted and carved wood signs, and other whale and marine-inspired décor items to bring a piece of Nantucket back to your own home.
Enjoy the view at Sconset Bluff walk
Even if you have never set foot in Nantucket and only seen an occasional photo from this dream destination, chances are you have seen a photo of one of the famous rose-covered cottages there.
Most of these historic cottages, with gray weathered cedar shake sidings and trellises with crawling pink sand red roses, are located in the village of Siasconset.
One of the best ways to admire these fairytale-like summer beach houses is via the Sconset Bluff Walk.
This mile-long walking path passes by most of these lovely homes and their impeccably manicured blooming gardens.
The walkway is 130 years old and also passes along the dramatic cliffs above the east coast of the island, where you can enjoy the panoramic view of the ocean, the village, the Siasconset Beach below, and the iconic red and white historic Sankaty Head Lighthouse nearby.
Take stunning photos at Steps beach
Steps Beach is hidden in between its more famous neighbors – Jetties and Dionis Beaches on the north coast of Nantucket.
It is usually much less crowded because to get to the sandy beach, you must go down a long set of narrow and steep wooden steps.
But what makes Steps Beach so unique, apart from the gorgeous beach itself, is the panoramic view from the top of the stairs.
It is among the top-rated Instagram-worthy spots on the island and is a place to take some fantastic photos of the blue Nantucket Sound, the yachts and boats, the lush green flora with occasional waterfront mansions on the coast, and the Great Point Lighthouse.
Join the fun at Cisco Brewers
Cisco Brewers is one of the most fun spots on the island, where you can meet locals and other vacationers, listen to live music and drink some of the best local spirits, wines, beers, and cocktails.
Cisco Brewers combines the local craft beer brewery, the vineyard, and the distillery on the island.
You can sign up for some fun-filled tasting tours or sit back and relax at one of the three bars or the many picnic tables in the beer garden and enjoy the beverages of your choice.
There is a stage on the premises, where live music is played daily. Several great food trucks also offer high-quality seafood snacks and delicacies for all tastes.
Enjoy fresh seafood
Nantucket is considered a foodie and seafood lover paradise.
You can enjoy some of Nantucket's best and freshest seafood dishes and delicacies at one of the many restaurants, diners, snack shops, food trucks, markets, and other eateries.
Some of the most famous foods to order during your stay there include the local lobster or lobster rolls, steamed or baked clams, New England clam chowder, mouthwatering scallops, fresh raw oysters, and freshly caught ocean fish such as striped bass and others.
The island has some of the best fine-dining restaurants in New England, which are suitable for special occasions. Still, there are also some more affordable and casual eateries where you can enjoy elevated takes on some traditional New England dishes and dishes from around the world, prepared with the best local produce and seafood.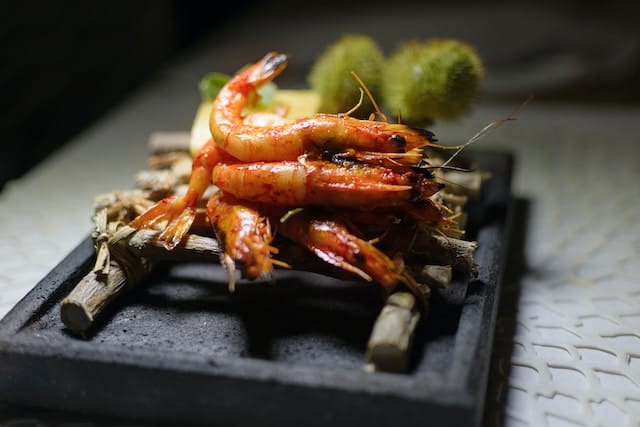 Spend a day at Jetties beach
Jettiest Beach is possibly the most popular beach in Nantucket. Its main advantage is that it can be reached by foot from town for less than 10 minutes. But it is also a beautiful wide, clean beach on the island's north coast, on the shore of the enclosed Nantucket Sound, which is much safer, flatter, warmer, and shallower than the waters of the open Atlantic Ocean on the other coasts.
Jetties Beach has every amenity you will need to stay comfortable all day. It has restrooms, a pavilion, a skate park, a playground, volleyball nets, and lifeguards. Plus, there is a superb restaurant and bar on the beach – the Jetties Sandbar, where you can enjoy a chilled drink and delicious fresh seafood right on the sand.
Join a guided tour of Coskata-Coatue Wildlife Refuge
The Coskata-Coatue Wildlife Refuge is one of the biggest and most scenic of all sanctuaries and conserved territories on the island of Nantucket.
It has a size of 360 acres and spreads across two long peninsulas on the island's north shore. The refuge has the largest red cedar wood in New England, the most beautiful protected barrier beach, and is home to the brightest historic lighthouse – Great Point Lighthouse and hundreds of amazing wild creatures and birds.
One of the best ways to explore this picture-perfect refuge is to sign up for a guided tour, where local experts will drive you and take you through all of the beautiful spots, help you spot the unique flora and fauna, and to learn more about the unique history and ecosystem of Coskata-Coatue.