Their names often appear in those classic scenes in American series and movies where a future student, indeed their entire family, waits anxiously to receive his letter of admission in the mail. Or in those starring a group of teenagers who proudly boast of being "Ivy Leaguer". Ivy League universities are considered a model of excellence, the pinnacle of college education, and thousands of students dream of reaching that pinnacle.
It is not an impossible mission, but the truth is that very few succeed: of the nearly 40,000 applicants who apply each year to each of them, only about 2,000 get in. Many are faced with the problem of writing a letter of motivation because this is an important criterion for admission. Ask someone to write my paper for me if you are still not inspired to write a motivational letter.
Those, who decide to make the effort to become part of this elite must learn by heart, among many other things, what the Ivy League is and how to be admitted to study at one of its universities.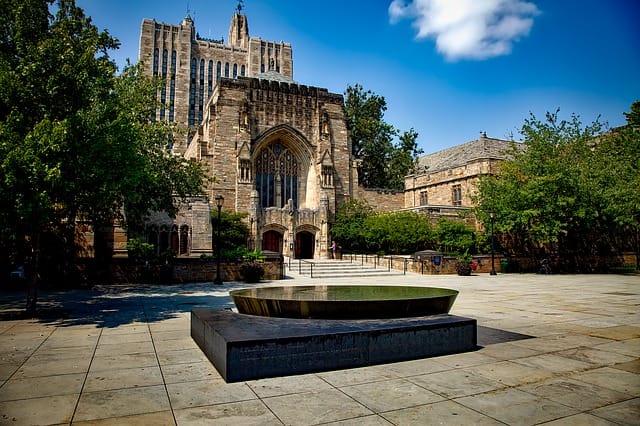 What is the Ivy League?
The Ivy League is one of the NCAA (National Collegiate Athletic Association) conferences, the premier college athletic organization in the United States, and consists of eight of the most recognized institutions in the world.
Joining one of the "Ivies", as they are also known, implies much more than the chance to be in the showcase of possible talents in professional sports: they lead all international rankings, they are also among the 15 best in the United States, and everything indicates that those who graduate there achieve higher professional goals than those who do so in other less famous institutions, and many even double their salaries when they enter the labor market.
Its name, Ivy League, alludes to the old custom of covering the walls of university campuses in colonial times with this climbing plant. The institutions that make up this academic association, Harvard, Yale, Columbia, Pennsylvania (UPenn), Brown, Princeton, Cornell, and Dartmouth, are among the pioneers in this country.
Harvard was the first, founded in 1636 in Cambridge, Massachusetts, and Cornell, the most modern and located in Ithaca, New York, dates from 1865. That is why these universities are also called "the eight ancient universities".
Can you get a scholarship at one of the Ivy League schools?
Prestige and the privilege of "belonging" come at a price. And in the case of the Ivy League, it is very high: the cost of annual tuition at any of these universities varies between $40,000 to $60,000. In some, such as Brown, in Rhode Island, there is not even enough money for students from other countries: they only admit U.S. citizens or residents in the United States.
Others, such as Dartmouth in New Hampshire, offer a scholarship system for international students. And even Harvard, the number one school in the group, has its own financial aid program, which, according to its website, reaches 60% of its students. However, other NCAA-affiliated institutions' offer of athletic scholarships is always illegal.
What tips should you keep in mind when you're enrolling?
Before you plan how to afford to attend an Ivy League college, you'll need to put your brain to work to get admitted. Here are some tips and requirements to get there:
A high school GPA must be outstanding.
It is advisable to begin the preparation process at least 18 months before the start date of classes.
Review in detail and thoroughly prepare all the documentation required by the chosen university.
Two English tests (SAT and TOEFL) are essential and check the minimum score required. In the case of the SAT, it is necessary to organize with time since there are only four convocations per year to take this test, which includes reading comprehension, writing, and mathematics in English.
Also consider the SAT Subject Tests, a series of standardized tests of English knowledge that, although not required by all universities, can contribute to strengthening your transcript. The ideal is to opt for subjects that are related to the chosen degree.
Beyond the academic background, these institutions also value those who stand out in extracurricular activities such as music or sports, as well as an entrepreneurial attitude, leadership profile, volunteering, etc. Even if the qualifications are below those of other outstanding applicants, those who possess other qualities can add points to their application.
In the case of letters of recommendation for an MBA (Master of Business Administration), it is important to find out the number of letters required by the business school to which you are applying. In general, they ask for between three and five, references, a teacher, school counselor, and supervisor, who know the intellectual capacity of the applicant.
In addition, it is advisable to avoid sending letters from politicians, religious people, or friends, unless they can provide reliable information about specific attributes in their work or in the points that are evaluated in the admission process.
It will be necessary to evaluate the personal economic situation to be sure of being able to invest around $50,000 per year, or to investigate with time the financial aid of the same universities or of the national and international entities that offer scholarships of study.
On the official website, you can access all the information about the Ivy League. The page also links to the institutional sites of the eight-member universities, where the admission requirements, calendars, and everything else necessary for applicants and students can be found.
Ivy League universities aren't open to everyone, but if you're really talented, they'll open all the doors for you.