The workplace is experiencing a significant shift. Employee appreciation is no longer nice to have, but it is a need. More than 90% during the survey agreed that they stick around longer if they feel appreciated for their work, while 82% of employees are willing to work harder if their boss is appreciating them.
However, more than 59% of employees say their bosses don't show enough appreciation. Most organizations have staff recognition programs, while others plan to implement the same, ranging from small perks to bonuses, gift cards, and many more. Traditional staff appreciation ideas are somewhat boring and inauthentic.
It becomes crucial for a company to opt for the right kind of employee recognition programs and activities as it can help to boost productivity, improve employee morale and collaboration, and help retain top talent. Very less percentage of employees feel highly valued at work. Only one in three employees feel like they are recognized for their good work or for going the extra mile.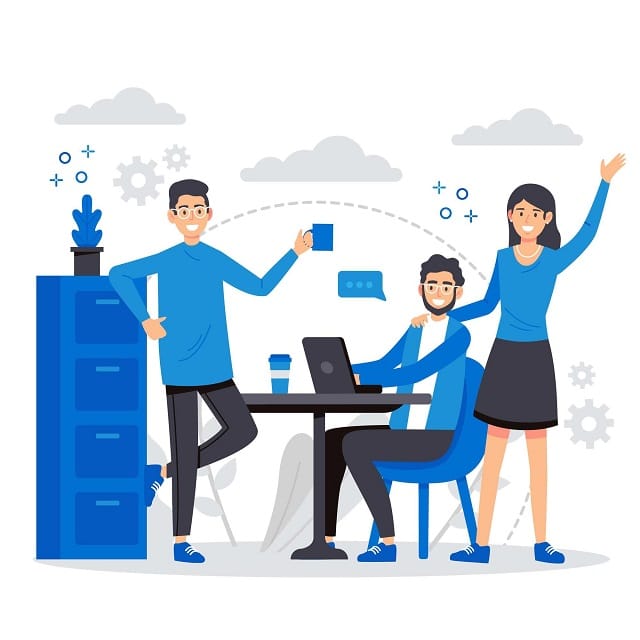 Why is Employee Recognition Important? Explore Key Benefits Right Here
Employee appreciation is tied with workplace happiness, employee morale, and job satisfaction. When you show care for the employees, it helps to improve employees' engagement, motivate them, increase productivity, and foster loyalty. All these factors are essential for a business.
One of the perfect ways to show that you appreciate your valuable employee's hard work is the one that requires minimal effort and does not eat up your time. Undoubtedly employee appreciation is the top motivator to do great work, helping to increase employee engagement and retain talent. Few more benefits of appreciating employee recognition include:
Boost engagement and productivity;
Decrease employee turnover;
Great employee enjoyment and satisfaction;
Enhance team culture;
Decrease absenteeism and stress;
Increase retention of employee quality;
Higher satisfaction scores and loyalty from customers.
There are lots of benefits of employee appreciation; hence it's essential for companies to focus on it. It helps them to make their employees believe that you care about them; there are lots of ways that help you make your employees feel like you care about them more than ever.
Type of Employee Appreciation Ideas
Employees are struggling with disconnection, low morale, and burnout more than ever before. However, there is a clear solution: recognition or employee appreciation. It is an effective way to get more work from your employees as they are more likely to be loyal if they are recognized by your company. Meeting employees' growing desires has a vast effect on your bottom lines, such as employee retention and engagement.
Most people do not know how to show employee recognition or appreciation. Have a look at a few simple ways that show employees that you value them and appreciate their work.
Give gifts;
Reward hard work;
Say "Thank You";
Reward hard work;
Simply pat on the back;
Involve them in decision-making;
Say a few positive words;
Provide positive feedback
Organize the appreciation event.
As you know, none of these things are hard to do. Few words, short important discussions, or positive gestures can do wonders for you and create an office work environment and culture that your employees enjoy.
Employee Appreciation Ideas: Check the Top One Here!
There is nothing worse than working without receiving any sort of acknowledgment for efforts made, isn't it? Just words like, "Your hard work makes everything much easier and enjoyable. Thank you for contributing your 100%!" can make employees feel like their boss and company care about them. Anyone who has worked for an employer and given out compliments knows how demoralizing it can be.
According to an Octanner report, more than 40% of employees who do not feel recognized will not go about their regular responsibilities. Hence it becomes crucial for a company or boss to praise their employees for their hard work. Few of them don't know how to appreciate their employees. To help them out, we have listed a few of the proven ways right here.
1. Host Highlight Peer-to-peer Recognition
Remember, appreciation does not always come from the top. Peer-to-peer recognition has a positive effect on the employee experience compared to appreciation from the manager alone. Employee level appreciation results in employees' happiness, increased retention, and increased engagement.
2. Recognize on Social Channels
Use the company's social media platforms like Facebook, Twitter, and others to appreciate your employees in public. Social appreciation is one of the best ways to share how you're with your employees. It also helps develop an employer's brand by putting your values and culture on display for your followers to see.
Show how enthusiastically your employee worked for developing the PHP ticketing system or how they managed any other project; appreciate them for the same as it can prove very beneficial for you as your employees are more likely to share the same post with their followers, helping you have brand ambassador that represents your company in front of others.
3. Keep Appreciation Specific
Keep in mind that your employees are likely to repeat behaviors they are appreciated for; now, you might be wondering how to link every recognition to employees' actions? The answer is by appreciating behavior at the moment. Real-time appreciation makes it straightforward for you to establish a direct link to the actions you recognize and desire to see more of. Most employees notice when appreciation is specific and personal, and they find it all means because of that.
4. Celebrate Employee Birthdays
One of the best ways to celebrate employees' birthdays is to allow them a day off and enjoy it in a way they are more pleased with. If it's not your company's policy, then there is still a chance to celebrate their birthday. Do not miss the opportunity to appreciate how important their hard work and presence are for your team.
You can make their birthday special by decorating your employee's desks or by providing them a treat of their favorite dessert. How can you forget the card? Write why you are so thankful to have them. These personal touches can go a long way and be meaningful in making employees feel appreciated. For remote workers, you can record videos, send cakes and gifts to employees' addresses and share a love for them.
5. Recognize Hard work with an Off-site Day
Sometimes a team is looking for a change as it helps them to boost productivity and engagement. Hence planning an off-site day to a resort, water park, cafe, library, or any other that meets your team's expectations is a good idea. While organizing the off-site day, be clear about the goal.
For example, are you planning off-site to refresh your team as big projects are coming, or if you are employees in the middle of any touch project? Don't forget to appreciate their great work on the day as it can encourage them to work harder.
6. Use Sticky Note
Handwritten sticky notes can make a great difference; you can leave a handwritten note with thank you and others appreciating words on your employee's desk. This will definitely surprise your employees when they come to work the next day. Make sure that your message is specific to the employee's action. By appreciating employees for their actions, you can easily promote repeated behaviors, ensuring to improve your company's cultural growth.
7. Go with Rotating Trophy
Search for a fun trophy, figurine, stuffed animal, or other types of trophy that you can pass around the office. You can present it to those employees who are working for and have exemplified one of your organizational values. Enables them to keep the trophy on their desk for weeks or months.
Make sure to write a note on the trophy explaining how much you value your employee and ensure to let them know why they have received it. Then in the next meeting, let that employee award it to the next person who deserves it. It is one of the effective ways to develop a recognition culture by keeping it top of everyone's mind working with the company.
8. Plan Surprise Treat
Everyone loves when they get surprised in terms of gratitude and sometimes in the form of food or drinks. You can arrange a surprise treat to appreciate your employees. Make sure to have fun with your employees, be friendly with them, and spend time with them, as they will definitely appreciate it.
9. Host Appreciation Day
The whole world celebrates "National Employee Appreciation Day" on the first Friday of March, so why don't you? It is a perfect way to show how your employees how valuable they are to you. You can recognize employees for their years of service, major accomplishments, and more when you host an employee appreciation day. You can celebrate these the whole week with various team activities, wellness activities, food, and more. Ask your employees about what they love the most and align activities accordingly.
Ending Note
Employees just require surprises like breaks they haven't expected, special treats, special gifts that make their day, or others. Few of the employee appreciation ideas are inconsequential; however, it's the consistent flow and recognition that helps you keep your employees productive and engaged.
You can choose to try different employee appreciation ideas and try to find the one that employees want and help you make your efforts more meaningful. Employees will love that you took the time to appreciate them, and this will definitely affect your brand's bottom line.
Author:
Gaurav Kanabar is the Founder and CEO of Alphanso Tech; an India-based IT Consulting company that provides Eventbrite clone and other app development services to individuals as per their specific demands. Besides this, the founder also loves to deliver an excellent niche helping readers to have deep insight into the topic. 
Twitter || Linkedin