Knowledge of foreign languages is important for each of us. This advantage not only helps in building a career but also allows communication freely with foreigners, travel, and being filled with the culture of other countries.
Students have a lot of homework in addition to learning foreign languages. So sometimes they need help. Each of us has wondered at least once who can write a speech for me if I don't have time. You can hire a professional writer and not have to worry about grades.
Whether it's French or Chinese, foreign languages can open many doors to your professional life. But you don't need to go to an expensive language school to improve your skills – thanks to your smartphone!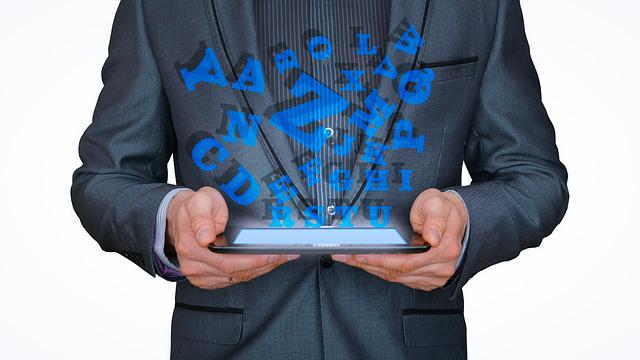 1. Babbel: Developed by scientists
The most famous language learning app is Babbel. There are 13 languages to choose from, including Indonesian and Turkish in addition to the common European languages. Each learning language is adapted to the source language, thanks to linguists from the Babbel team.
Depending on the language pair, there is a different set of courses, but at least the Beginners course and the Words and Phrases and Grammar courses. Extras, such as Tongue Twisters or Holiday Fit, vary. For some languages, you can also become an advanced student after taking a test.
An undeniable advantage of Babbel is the speech recognition program: it also helps you learn correct pronunciation. New vocabulary is saved in the repetition manager so that you can consolidate and expand your vocabulary.
2. Mondly: learning languages in a new dimension
"No one will make you speak languages faster than Mondly," is what the app promises on its website. As you play, you learn every day with new reading and listening comprehension lessons. Language exercises are also included, even with a virtual language assistant that can appear in your home via augmented reality.
But Mondli goes one step further. This app gives you a whole new dimension of learning: virtual reality (VR). With virtual reality glasses, your living room becomes, for example, a Spanish restaurant or a Greek hotel. You interact with the staff and get real-time feedback. This creates realistic dialogues and authentic conversational situations, making learning even more fun and effective.
3. Gymglish
Gymglish isn't just a boring vocabulary index card. Here you'll get assignments tailored to your language level, with up-to-date content. Funny stories with authentic cultural examples will help you immerse yourself in the language. Nevertheless, no exercise takes more than 10 minutes – perfect for breaks between lessons.
4. Rocket Languages: Experience Languages
Rocket Languages promises more than just vocabulary learning: the US-based company focuses on the holistic experience of a new language. In addition to audio lessons, you also get information about the country's culture. Rocket Languages also offers a speech recognition system so you can practice your pronunciation. Languages: Egyptian, American English, German, French, Hindi, Italian, Japanese, and others.
5. MosaLingua: learning by repeating
The MosaLingua app mainly relies on the concept of repetition to maximize learning success. The app calculates an individual repetition plan for each user and in this way appeals to the memory at the right time so that what has been learned is not forgotten. Step by step, the new vocabulary must be stored in the long-term memory.
6. Lingualia: A personalized learning plan
In Lingualia, the little robot Lingua is your language learning teacher. Lingu is based on artificial intelligence and creates a personalized learning plan for you. The app takes into account, for example, how well you already know the language or how much time you have to learn. At the same time, you can communicate with native speakers and ask questions.
7. Lingoda: Live Classes
Lingoda offers a virtual classroom. Unlike many other providers, the emphasis here is not on ready-made lessons, but on live classes. For group or individual lessons, teachers who are native speakers of the respective language are available via videoconference. The reception is available 24 hours a day, you can simply choose a day of the week and a convenient time to make your schedule. You can also download teaching materials online. The app that comes with the program is Lingoda Chat. There you can chat with your "classmates" and other Lingoda users. You can help each other with homework and continue learning together outside of class.
8. Rosetta Stone: more confidence in everyday life
Not vocabulary, but confidence – that's the goal of the Rosetta Stone app. The focus of language learning with this teacher is on everyday communication. Therefore, it is not a question of learning as many vocabulary words as possible. On the contrary, you should be able to confidently use the new language you've learned. That's why Rosetta Stone teaches the most important vocabulary for everyday life, as well as practicing pronunciation. The app also scores points for language choice: In addition to classic languages such as Spanish and French, it also offers Irish and Filipino, for example.
Conclusion on learning a language through apps
Most apps work on a similar principle: new vocabulary is introduced through pictures with audio, and then combined into groups of words and sentences. The basic concept is game-based learning. However, it makes sense to offer more exercises where the answer choices are not given or are immediately recognizable.
Unfortunately, some applications lack language practice. Only those who communicate in a foreign language can reinforce what they have learned in the long run. Three of the seven apps fall far short of that. With Babbel, Rocket Languages, Rosetta Stone, and Mondly, pronunciation can also be practiced through speech recognition. The others are more suitable for beginners because of this deficiency, as multiple choice exercises reach their limits at some point.