To date, WordPress is the best content management system in the world. It is used for everything from personal blogs to one of the most visited websites. WordPress is best known as a tool that helps people who aren't developers set up a website or blog quickly. A WordPress developer can help people who want their websites to be flexible and work better. Because this open-source web platform is easy to use, WordPress is the best choice for blogging and building websites.
Also, this system can be changed in many ways and has plugins that are easy to add and offer more support for the website's content to make unique designs and image support. A WordPress developer is in charge of both the front-end and back-end of a WordPress website. They also produce custom plugins and WordPress styles.
Professional WordPress developers know how to code in HTML5, PHP, JavaScript, and CSS3, among other languages. They also understand each other's ideas about how a website looks, including how it looks on the screen, what fonts are available, what colors are used, etc. A WordPress developer needs to be up-to-date on the latest market trends and knows how to use the latest web content management systems.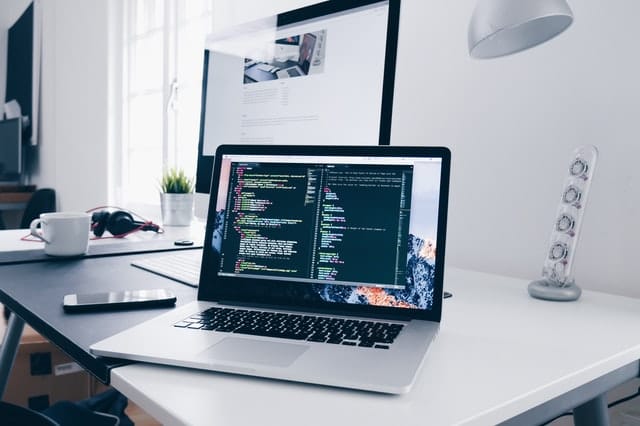 How to Hire a WordPress Developer in a Unique Way
You can use the Internet's many resources, training courses, and discussion forums to learn WordPress and WordPress web development to build your website. But there are many reasons to hire someone who has worked in the field before.
If you want to hire WordPress developers, you fall into one of these three categories:
You have the budget but not enough time to learn new skills or do the job itself.
You have the web development skills you need, but you need help with a much harder job or standby support.
It would be best if you gave someone else a specific job that needs a particular set of skills.
If you are a business professional and don't have time to do it yourself, want help with the more technical parts of WordPress, or only want to use a particular feature, it makes sense to hire someone else.
1. Soft Skills
As important as technical skills are, soft skills are just as essential. You don't have to hire someone you can't talk to or who doesn't share your interests and sense of creativity. There are various stories of the people who hired developers who almost got the job done but didn't do it the way the original idea went.
You must hire people you can work with, understand, have an essential and creative conversation with, share your innovative design and do what is asked. There are some of the things that you need to keep in mind:
Communication skills: You need to be able to get along with this person.
Paying Attention to Details: This is another skill you should consider for obvious reasons.
Being able to meet reasonable deadlines is very important. You would want someone who can meet reasonable deadlines and avoid problems or mistakes simultaneously.
Confidence: People who are sure of their skills and experience know what to do if something goes wrong. Communication is still crucial, but if you're not there, they'll have to decide what to do based on what they've done before.
2. Price, budget, expected pay, and where to get it
You will never take money out of the equation. Whether you're a big company or a person looking for help, it's often essential to talk to candidates about what they expect to be paid.
At least go for the middle ground if your project isn't as high-end as those of big firms. But you do not be afraid to be a little more generous when you find someone with advanced skills and years of experience. You might get many offers that seem too good to be true, like cheap and experienced, but think about what will happen. When talking about money, it's essential to do thorough research, trust your gut, and talk openly.
3. Expertise, history, portfolio, and recommendations
You can never hire anyone who says they know how to use WordPress. It will help if you also think about their past. One can learn web development from the ground up online, and a person's educational background is usually not a factor when looking for a WordPress programmer. Still, it's a great place to look for more things. Aside from that, you would want to look into your designer's area of expertise.
Even though most web developers come from different backgrounds, you may need someone with a good eye for design and development. You might sometimes need someone to take care of and fix your databases on the server-side instead of just in WordPress. You have to give enough information for them to figure out what you need help with and if their skills match your needs.
4. For short-term developers, look at the online sites
If you want to hire a WordPress developer to work for you full-time, check out recommendation section one for a list of many of the skills you'll want your new worker to have. When you write your job description, it has a lot of what we discussed in the first section.
Be careful if you need a WordPress developer to have at least a bachelor's degree, though. The truth is that most people learn how to develop WordPress by doing it themselves. The WordPress development portfolio of a developer is more important than a paper that tells you where they went to college. While the interview phase of the hiring process and by looking at their portfolio, you will be able to learn about their projects and skills.
On these websites, most people looking for temporary development work are freelancers who like to work on their own time. The web has a lot of different things, and unless you say otherwise, you will get applicants from all over the world.
5. List what you need
Before you even think about hiring a WordPress developer, you should list all the things your website needs.
Certain functions and features that your site should have.
A schedule for getting a good project.
What the website's business goals should be.
Do some research now to find the best web developer. Once you've chosen a few web development firms, share the requirements mentioned above with them so you can talk to them effectively. So, you can find and hire the best company for your website development, which will help you get a good product.
6. Avoid low-cost traps
Whether hiring a freelancer or a web development company, building a custom website is always an expensive process. Even though creating a WordPress site wouldn't cost as much as building a site on another platform. You'll need to know what costs will come up and how much you'll pay.
Most WordPress programmers and freelancers charge by the hour. So, the price goes up with the size of your website.
Usually, WordPress sites with only the most basic features cost less, but areas with custom features and functions cost a lot.
The level of experience and the consulting group is also a big part of figuring out how much the project will cost. The more experience a web developer has, the more they will charge for their work and the more likely they will get a good project.
Hire the best WordPress Developers:
WordPress is still the most popular platform for building websites for businesses. So, it's simple to find and hire a WordPress developer who will be happy to build a website for your business. But if you want to hire the best WordPress developer around, you have to be willing to invest the time and effort to find the best of them. The steps I wrote about in this blog post will help you on your journey. There is no easy way around the whole thing. To hire the best WordPress developers you can find, you will have to put in time and work. If you are looking for freelance wordpress deveopers, there are many websites that can help you to hire wordpress developers.
Author
Hermit Chawla is an MD at AIS Technolabs which is a Web/App design and Development Company, that helps global businesses to grow through Global Clients. He loves to share his thoughts on Web & App Development, Clone App Development, and Game Development.