Are you a traveler?
Or want to become a travel enthusiast?
Well, then, there is a way to be what you want. Writing a travel blog is a prominent way to become a travel enthusiast. But this is not about the social media posts you share after every journey you have completed.
This is also about being advanced and sharing your cool experiences through proper writing skills. Writing a travel blog essay is a prominent way to show your skills as a writer and a true traveler.
However, you might be in tension due to the word: essay. Well, don't worry!
Most people have a fear of this word. But that doesn't mean you will not be able to fulfill your dreams. If you keep reading, becoming a travel enthusiast is still on your possibility list.
Many people travel, and you will find many bloggers with cheap content finding their way to popularity. But this is not how to travel enthusiasts work. They are more professional at their work and dedication as well.
You will not find an enthusiast to post irrelevant and fun content on their sites to keep entertaining people. Here your main motto will be to let people understand the importance of traveling and also give them valuable information for their next tour.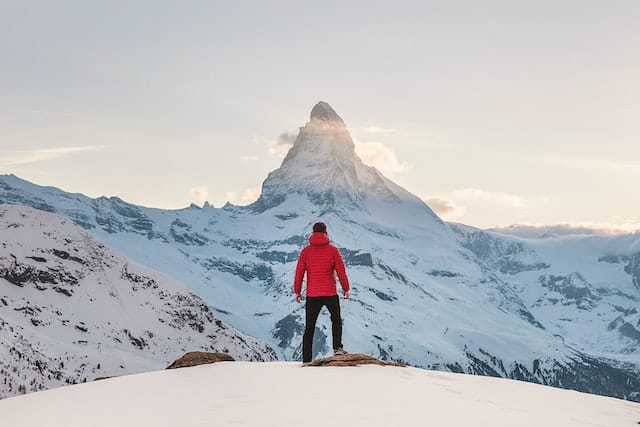 Tips And Basics Travel Blog Essay Writing.
Well, this article will be useful for you in two ways.
You will be able to improve your essay-writing techniques.
There is a chance to become a true enthusiast and cherish long-term success.
Well, don't worry if you are a college student or a person who has not traveled much.
It's just the beginning, friend!
Make sure you are keeping your footsteps, which can impact others properly. Well, for this, you need proper writing skills and some strategies that will help you enhance your experience to complete blog writing with ease.
On the other hand, essay writing can be the core of learning which might help you to complete any type of writing that you want to post on your social media profile or on your own website.
1. Choose The Place Which You Have Visited
Before you start writing your travel essay, you have to choose the particular place you want to share your experience. You might not visit many interesting places in your life, but when it's about travel and you are considering people who love anything related to travel, it's the way you would deliver them blogs.
So, if you go for first-hand experience on the site, it will be better for you to express and explain things properly which will help the readers relate reality with your content.
2. State The Next Plan!
After you have considered the place, it's time to plan for the content of your essay. Writing a travel essay is not the same as writing academic content, and you might face difficulty at first instance.
But there is no need to worry.
If you plan properly, there is a little chance that you will fail to complete your content with the quality a reader wants.
However, a travel essay needs better content planning. You need to have a plan for the place, the people you want to target, and the particular niche of your traveling, which is basically the purpose.
3. Use Social Media To Get More Information
Using social media can be a good opportunity for you to get real-world content on travel. Many people are using Instagram and Facebook and sharing their content to become popular.
Well, mostly, they share pictures and small information. You can simply steal these posts and also follow some travel bloggers to understand the contemporary situation of the place that you want to share through your essay.
So, social media content is going to be your prominent information source while dealing with the travel essay paper.
4. Use Real-World Reviews
When you search for the places, you will find Google providing you with real-world reviews on the page with attractive photos. Every month, 77 million blogs comments are generated by the readers
When you go to write an attractive essay, you will need to leave the monotonous tone of writing and start facing arguments and changes in the form of thinking.
Start reading the reviews to compare those with your own experience and create a matter of excitement for the readers. Here you are not just providing information but also sharing the possible experience others can get.
5. Consistency Is The Key
While writing a travel essay, you need to be consistent with the source of essay papers. Writers, when they lack consistency, lack concentration as well. If you want to be prominent in your essay writing process, you have to be a consultant with your writing quality.
For instance, if you only prepare the introduction part appealing and then use irrelevant content in the middle to cover up the word count that you desire, the whole blog will be a mess.
Remember that there is no proper word count for travel essays, but you can write more to engage more with the audience. While dealing with the audience, never try to drop their expectations.
So, consistency is going to be your key strategy for preparing a travel blog essay.
6. Consider An Essay Writing Service To Gather Experience
Convincing others with your experience is tough without proper knowledge of writing. If you are writing an essay for the first time, it's better to seek expert advice. You have read the reviews and also have followed others' blogs, but have you understood how you place things and make it a properly structured essay that can attract readers easily?
Here come Fresh Essays, who are efficient in dealing with any form of essay. Be it a business essay or a travel essay, you will always find them providing you with A-class content with the help of their efficient and expert writers.
Seek help from them and experience first!
After that, combine your experience with reviews to follow their structure and make it a unique blend of class and consistency.
Follow the above-mentioned steps to increase your efficiency in writing a travel blog essay.