If you're looking for a destination that's brimming with charm and character, then Baltimore is the perfect port of call.
This city is a treasure trove of unique experiences that will leave you feeling like you've hit the jackpot. From mouth-watering seafood to stunning harbor views and some incredible places to visit, there's a bounty of fun activities to add to your itinerary.
So, shiver me timbers, here are five things you simply can't miss when you're in Charm City. Check out 6 things to do in Baltimore.
Visit the National Aquarium or Take a Stroll Along the Waterfront
If you are traveling to Baltimore with your family, then visiting the National Aquarium is the perfect place to experience some sea creatures.
With over 20,000 creatures, including sharks, dolphins, and sea turtles, call this world-class aquarium home. In the interactive displays, you may even get up close and personal with some of the animals. It's an undersea journey you'll never forget!
Baltimore's Inner Harbor is the crown jewel of the city, and it's easy to see why. The picturesque waterfront offers stunning views of the city skyline and is the perfect spot for a leisurely stroll.
You can window shop at boutique stores, grab a bite to eat, or just soak up the sun. Don't forget to snap a selfie, because the views are worthy of some serious Insta-love.
Attend the Preakness Stakes
If you are a fan of horse racing and lucky enough to book a trip to Baltimore during the Derby, then attending the second leg of the Triple Crown championship is a must.
If you like to bet on the horses, this epic horse racing event is a true gem in the city's crown, held at the iconic Pimlico Race Course. If you're into fancy clothes, loud cheers, and the thrill of the chase, you absolutely cannot miss this. It happens every year on the third weekend of May.
Think of it as the second act in the Triple Crown, right after the Kentucky Derby. You'll see the best horses and jockeys in the game, all vying for glory and the chance to make history.
Trust us, even if you're not a horse racing expert, you can read more about it here. And you'll still have a blast soaking up the electrifying energy of this event.
Indulge in Some Local Cuisine
If you like seafood, you're in for a treat, my friend! Baltimore is famed for its crab cakes, and there are several eateries that provide this local delicacy.
So, relax your waistline and bite into a platter of sizzling hot crab cakes covered in Old Bay flavor, followed by a cool beer. It's the ideal way to become grouchy!
Prepare your taste buds since you'll be amazed by the deliciousness of the food in Baltimore.
Head to Faidley's Seafood in Lexington Market for some of the best crab cakes in the city, or visit Thames Street Oyster House in Fells Point for fresh oysters and a waterfront view.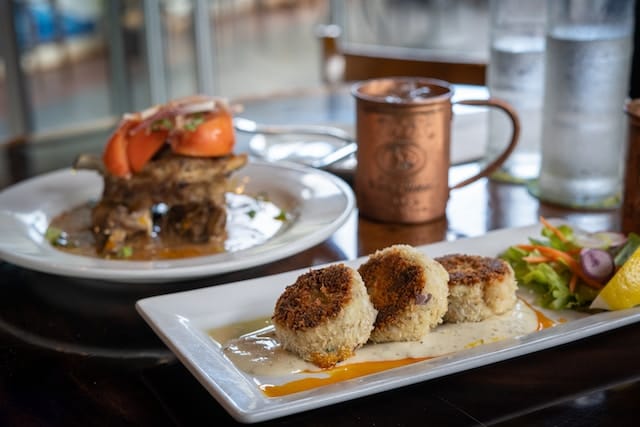 Explore the Historic Ships
Baltimore has a rich maritime heritage, which you may sample by visiting the historic ships at the Inner Harbor.
One of the biggest attractions is the USS Constellation, a Civil War-era sloop-of-war. You may take a tour of the ship and learn about the lives of the sailors who served aboard it. It's an intriguing look into the past that transports you back in time.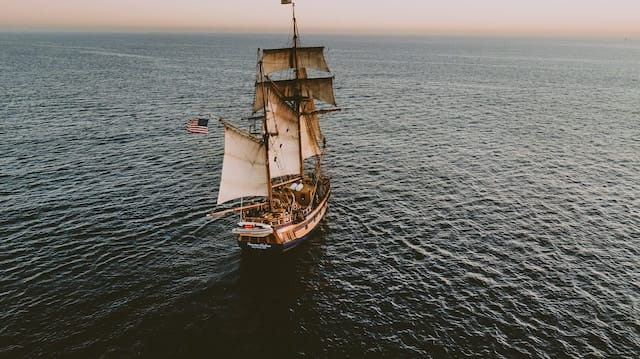 Discover The Maryland Science Center
Perfect for families and science enthusiasts, the Maryland Science Center offers interactive exhibits, an IMAX theater, and a planetarium. It's a great place to learn and have fun.
The Maryland Science Center offers a wide range of displays that engage visitors of all ages. From hands-on experiments to immersive exhibits, you can participate in activities that make learning about science exciting and enjoyable.
The Davis Planetarium at the Maryland Science Center offers fascinating shows that explore the wonders of the universe. You can embark on virtual space journeys, learn about celestial phenomena, and gaze at the stars projected on a domed ceiling.
The Science Center also places a strong emphasis on STEM (Science, Technology, Engineering, and Mathematics) education. It offers programs and exhibits designed to spark curiosity and promote scientific thinking. Visitors can learn about various scientific disciplines, engage in problem-solving activities, and discover the relevance of STEM in everyday life.
Catch a Game at Oriole Park
For sports enthusiasts, horse racing isn't the only thing Baltimore has to offer. Oriole Park at Camden Yards is the ideal site to watch a baseball game while seeing the city's magnificence.
The stadium has a nostalgic vibe to it and provides spectacular views of the Baltimore cityscape. There are also plenty of local culinary alternatives, like Maryland crabcakes, to satiate your appetite while rooting for the home side.
There you have it, me hearties! Five things you simply can't miss when you're in Baltimore. So, hoist the Jolly Roger and set sail for Charm City. You won't be disappointed!