Business owners sell their businesses for many reasons. Some want to retire, some want to move on to other ventures, and some simply want to cash out. No matter the reason, if you are planning to sell your business, you'll need to take some important steps first.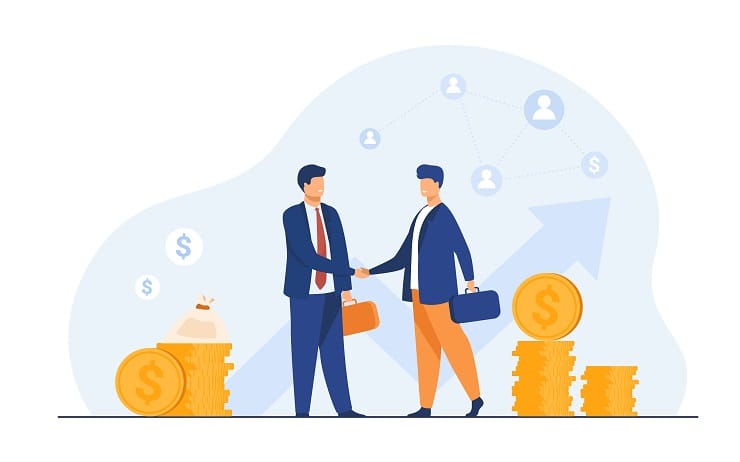 Top Considerations When Selling Your Business
Selling your business can be a big decision, so you'll want to make sure you're doing it for the right reasons. Once you've decided that selling is the best option for you, follow these six steps to get the best price for your business:
1. Hire a professional appraiser to determine the value of your business
This will give you a good starting point when it comes to negotiating a sale price.
A professional appraisal will take into account factors such as the value of your company's assets, its revenue and earnings potential, as well as the market conditions for businesses like yours. This will give you a realistic idea of what your business is worth and help you avoid over or under-pricing it when you put it up for sale.
2. Create a detailed sales prospects
This document will be used to market your business to potential buyers and should include information such as a description of your business, its financial history, details of any existing contracts, and information on the company's management team.
A well-written sales prospectus will help you generate interest from buyers and get offers that are closer to your asking price. It's important to remember that buyers will be looking for a business that is well-managed and has a solid financial history, so make sure to highlight these aspects in your prospectus.
3. Find the right buyer
There are many potential buyers out there, but not all of them will be a good fit for your business. It's important to find a buyer who shares your vision for the company and who is willing to pay a fair price for it.
Look for buyers who are a good strategic fit for your business and who have the financial resources to make a fair offer. You may want to work with a business broker to help you find qualified buyers.
4. Negotiate the sale price and terms
Once you've found a potential buyer, it's time to start negotiating the sale price and terms. This can be a complex process, so it's important to have a clear understanding of what you want and what you're willing to compromise on. 
Be prepared to negotiate on factors such as the purchase price, payment terms, and the inclusion of certain assets or liabilities in the sale. It's also important to have realistic expectations about what you'll be able to achieve in negotiations. A business broker can help you with this process.
5. Get everything in writing
Prepare the necessary documentation once you have agreed with the business purchase. This includes the sales contract, which should be reviewed by your lawyer before you sign it.
The sales contract should include all the details of the sale, such as the purchase price, payment terms, and any conditions that must be met before the sale can be finalized. Read the fine print. If in doubt, seek help from an expert contract reviewer to help you full understand the terms and conditions of the contract.
6. Close the deal
Once everything has been agreed upon and signed, it's time to close the deal. This usually involves transferring ownership of the business, its assets, and liabilities to the buyer.
The closing process can be complex, so it's important to have a lawyer or business broker who can help you with this step.
Selling your business can be a big decision, but if you follow these steps, you'll be on your way to getting the best price for your company.
Top Reasons Why Businesses Choose to Sell Their Businesses
Retirement
Selling a business can be a great way to generate retirement income. If you've been in business for many years, have a solid customer base, and are ready to retire, selling your business may be the best move for you.
Other Ventures
Sometimes selling a business is the best way to raise money for other ventures. Perhaps you want to start a new business, invest in real estate, or take some time off. In these cases, selling your current business can give you the financial freedom to pursue other projects.
Cashing Out
For some business owners, selling their company is simply a way to cash out. If you're tired of being in the business world and just want to move on, selling your company can give you the lump sum of cash you need to start your new life.
No matter what your reasons are for wanting to sell your business, it's important to take some key steps to ensure you get the best possible price. 
Change in Personal Circumstances
Sometimes, business owners have a change in personal circumstances that leads them to sell their company. This could be anything from getting divorced to needing to move for a new job. If your personal life is changing and you need to sell your business as a result, it's still important to follow the proper steps to get the best price.
The Market is Right for Selling
In some cases, the market may be ripe for selling your business. If businesses in your industry are being sold at high prices or if you have a unique opportunity to sell, it may be the right time to take advantage of it.